Step 3: How to Generate Leads and Sales for Your HERO Offer, with Erik Jensen
Episode 29
Erik Jensen is the chief strategy officer at Predictive and a co-owner. Predictive helps clients build their authority positions in the niche(s) they want to serve — and then — monetize that position in the form of a sales pipeline filled with a steady stream of right-fit clients.
But often — Erik has conversations with agency owners, business coaches, and consultants (that's our tribe here at Predictive ROI) — and he's asked questions like…
"Hey — how do I get my list to buy more of my stuff?"
And like we talked about in last week's episode — anytime we let thoughts of "GETTING" our "LIST" to "BUY" — instead of being focused on helping our clients and prospects solve a business issue or challenge they care about … then our thoughts, words, and actions make it pretty clear that we're more about selling for our benefit and not helping them for their benefit.
Okay — let's put a pin in that for a second because what might seem like a bit of weird irony — the focus of my discussion with Erik today is actually all about "HOW" to sell – and more specifically – we're going to talk through and slice apart one of our brand new sales frameworks – just out of the Predictive Lab.
What we're calling our "HOW" framework.
The framework is based on two private training sessions we delivered to Predictive clients in June and August where we mapped out all of the strategies and tactics for how best to sell the HERO Offer.
If you've not yet built your HERO offer – I encourage you to download Episode 28 because Erik and I broke down all of the components…and key questions to work through…for building your HERO offer from the ground up — and — how to price it strategically.
Alright – now let's come back to today's discussion.
Our goal for this episode is to share a framework for how to generate leads and sales for your hero offer.
Here's how…
We'll highlight the three roles within what we call the "Triangle of Sales".
And — we'll define "Transitional Moments" and how each role in the sales process needs a Transitional Moment to seamlessly move one of your prospects along in the process – without them feeling like they're being moved along.
And – after highlighting each role – we'll break each down into some core components including the goal for each role – and when done with excellence – your result outcome will be a "sales process"…not "sales activity."
And because it's a process…it becomes delegatable and scalable.
Lastly — before we dive in — why are we focusing on the "WHO," "WHAT," and "HOW" over the last several weeks in this 3-part series?
Because no matter how long you've been running your business — no matter how much experience you have — no matter how successful you've been — if we lose sight of the fundamentals…we lose our way and we start showing up as "buy more of my stuff."
Whether by accident or not – when we show up that way — it feels like a whole lot of not awesome for your clients, prospects, and audience.
So – think of these "WHO, WHAT, HOW" episodes as The Starting Block.
What you will learn about in this episode:
What are "Transitional Moments" — their purpose, how they work, and how you can put them into practice to transition conversations from one stage to the next
What are the three roles of an effective sales process or sales team (we call this the Triangle of Sales)
What are the primary functions of a sales development representative
How does the Setter role ensure that leads passed on to the closer are truly "sales qualified"
How to obtain "conceptual agreement" so closing sales never feels like closing sales
Free Resources:
Fill Your Sales Pipeline Q&A
LIVE Wednesdays at 1:00 pm Eastern / 12 Noon Central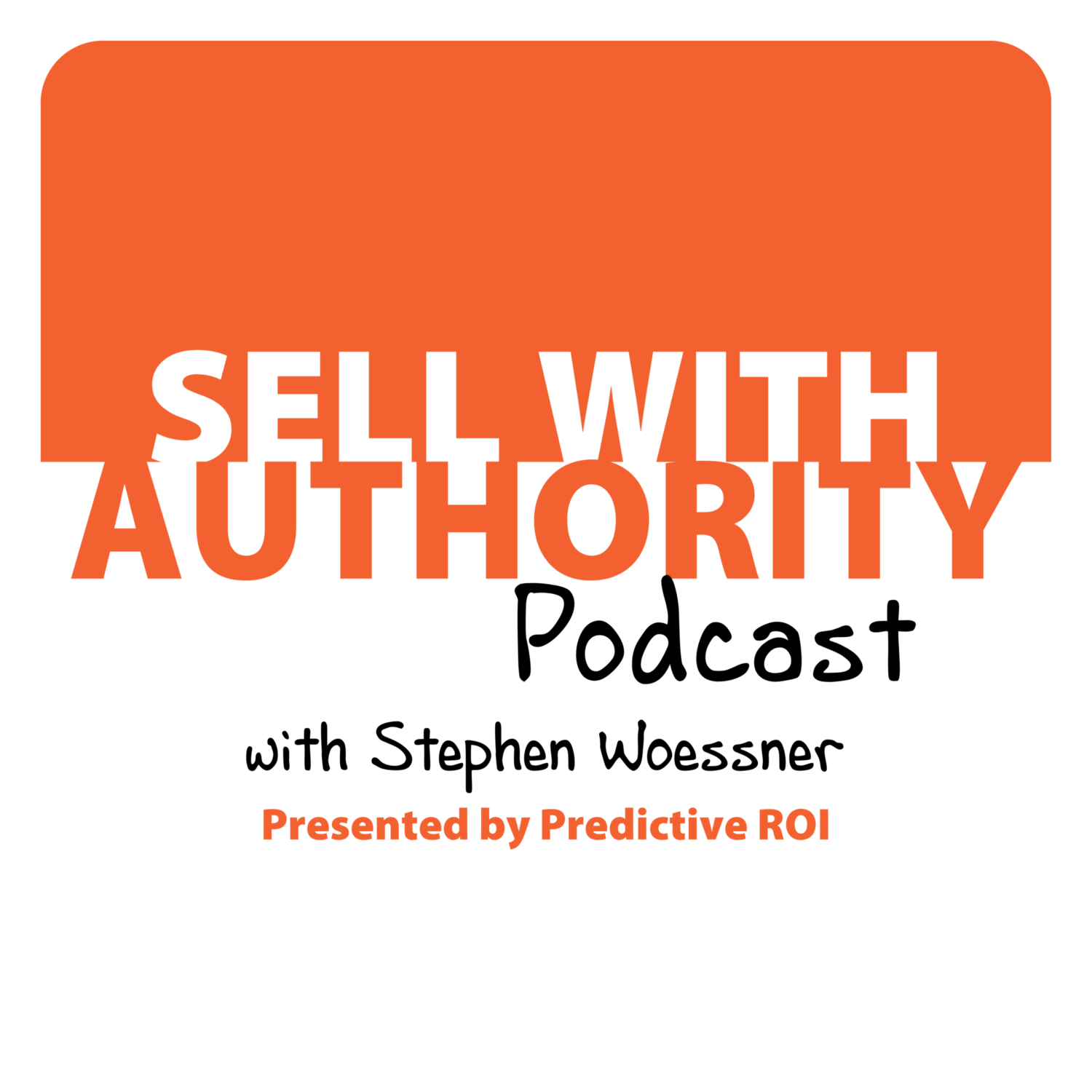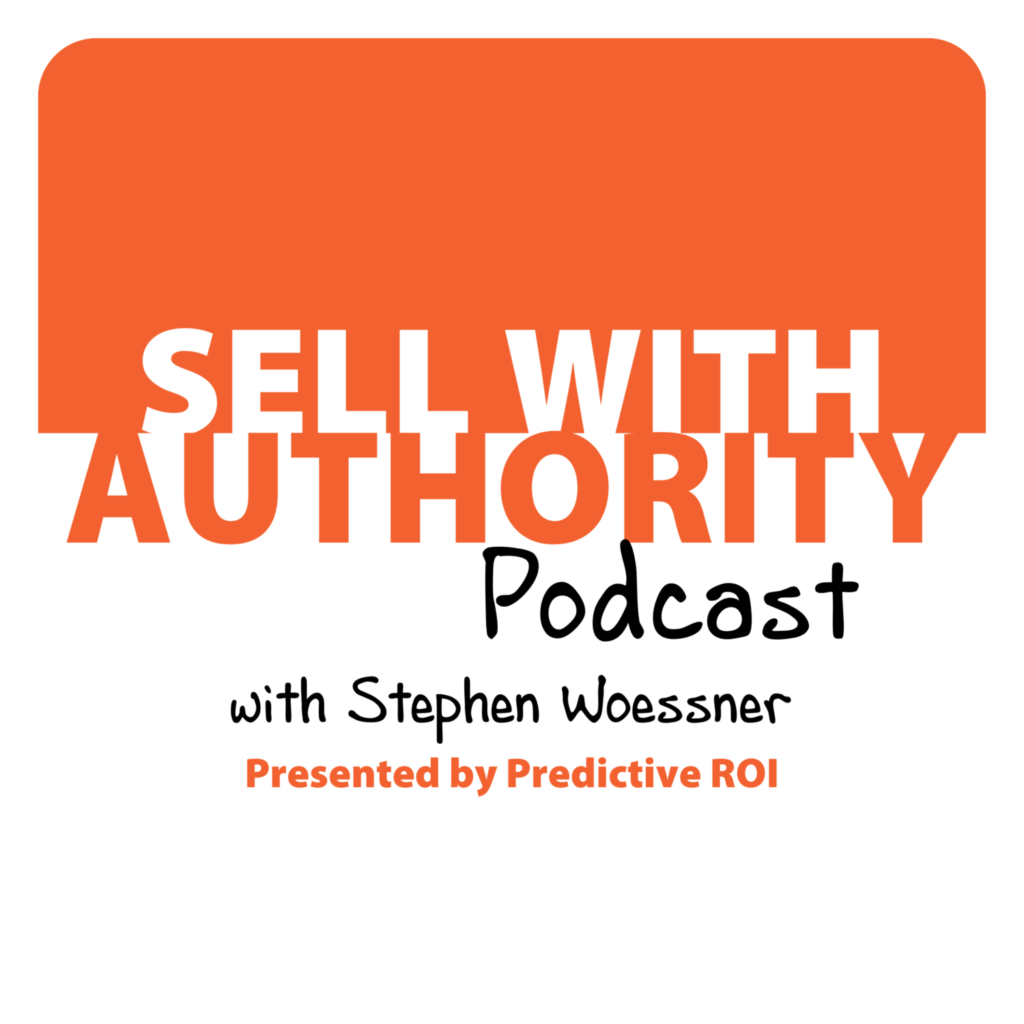 The Sell with Authority Podcast is for agency owners, business coaches, and strategic consultants who are looking to grow a thriving, profitable business that can weather the constant change that seems to be our world's reality.