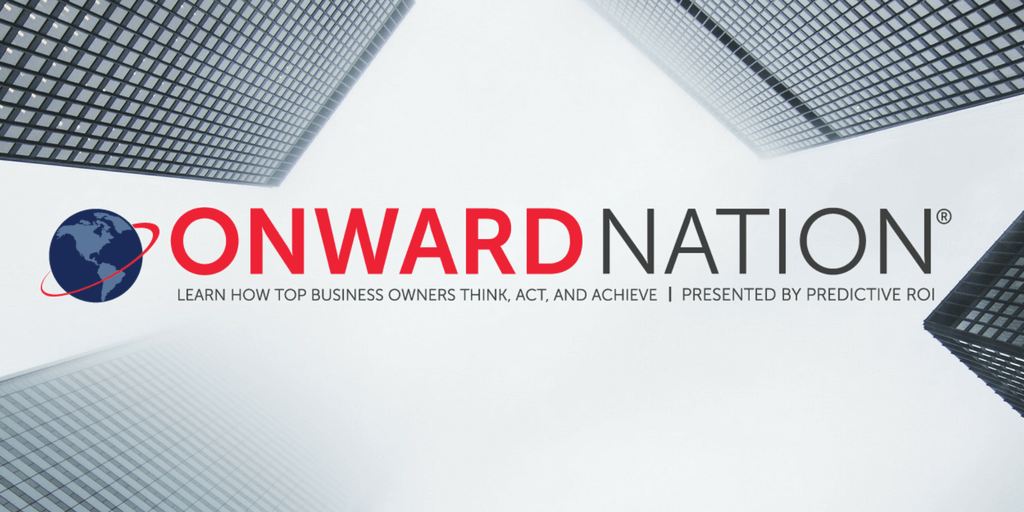 America's best podcast for learning how today's top agencies, coaches and consultants Think, Act, & Achieve.
Onward Nation provides the strategies and tactical step-by-step "recipes" that will help any owner make their agency, coaching, or consulting business more systematic, predictable, measurable, and repeatable by selling with authority.
The host of Onward Nation podcast, Stephen Woessner, is CEO of Predictive ROI, and a digital marketing authority, speaker, educator, and bestselling author of four books, including Sell With Authority.
His digital marketing insights have been featured in Inc. Magazine, Forbes, Entrepreneur, and The Washington Post.
Last Episode...
While there will be no more new episodes of the Onward Nation Podcast, you can still find and listen to all old episodes.  Be sure to check out our new podcast, the Sell With Authority podcast!
Episode 1031:
FINALE & THANK YOU!, with Stephen Woessner
For over 25 years, Stephen Woessner has been in the trenches working alongside and consulting with agency owners, business coaches, and strategic consultants — teaching them how to plant their flag of authority within the markets they serve, grow their audience, fill their sales pipeline with right-fit prospects, and ultimately — drive revenue in predictable…
Read More →
More Episodes...