Corner Stone Content: You Need to Be More Than a One-trick Pony, with Stephen Woessner
Episode 854
Some of our listeners reached out and asked me to take the conversation deeper around cornerstone content and creating a channel agnostic strategy, what it is, how to create it, and how to monetize it.
So that is what I'm going to do over the next month or so…to help set a practical and tactical foundation around cornerstone content and your thought leadership so you can take it and apply it right away in 2019.
But before we get into the strategy around creating content and how to monetize it – I am going to use today's solocast to explain why you and your thought leadership cannot afford to be seen as a one-trick pony.
Meaning Behind One-Trick Pony
Back in the late 1800s and early 1900s, the traveling circuses of the day were referred to as "dog and pony shows." The shows were given that name because they featured trained dogs and ponies as main attractions during the performances.
Utilizing dog and pony acts within the show was necessary because the traveling circuses were typically forced to perform in outdoor venues that didn't offer much in the way of space and accommodations.
But if a smaller show proved to be successful — then perhaps a more massive, more elaborate show could be persuaded to make its way to the same small town — and with it — would come an opportunity to perform in front of a paying audience.
These dog and pony shows were also credited with the origin the colloquial phrase still commonly used today, "one-trick pony." The story could be fact or fiction and is said to involve The Cuffling Circus while they were performing in Oregon in 1905.
One of the Cuffling performances didn't go so well. The featured act that evening involved a pony that unfortunately for the circus and the audience — knew just a single trick — how to play dead.
The dull and unimaginative act lacked depth and substance. So much so that the audience demanded a refund. And the phrase, "one-trick pony," was born.
To this day, when something is referred to as a "one-trick pony" — or someone is encouraged to "be more than a one-trick pony,"…it implies the person has a single talent.
Onward Nation — a true thought leader is the complete opposite of a one-trick pony.
What It Means To Be A True Thought Leader
A true thought leader has invested years perfecting their craft, they have developed a depth of expertise, and when they share their knowledge with their audience — the audience is better for it.
He or she has also honed their teaching skills and can creatively share their experience through a provocative point-of-view resulting in attracting a viewer who views the world through a similar lens.
And if we were to think of a "one-trick pony" from the context of a media channel used to share and distribute a thought leader's content, the value they are delivering will be seen, heard, and found by their audience across multiple channels — not just one. A thought leader does not rely on only one channel (one pony) to build their audience.
They're focused on being helpful to their audience across multiple channels because this gives them the opportunity to impact more people, faster, and at the same time reduce the risk of losing the audience if / when a channel falters or loses relevance.
In today's hyper-competitive market for awareness and attention — you and your business cannot afford to host a top-ranked podcast and have that be the only channel where you're sharing your thought leadership with your audience.
And you cannot afford to be the author of a single best-selling book and expect it to attract speaking engagements that drive new business into your business over the next decade. If you do — you will be the same as the one-trick pony in the traveling circus.
Here's why…
Whatever "pony" you rode in on (or channel you're using to plant your flag, i.e., Facebook, LinkedIn, Twitter, Stitcher, iTunes, YouTube, etc.) will not be the popular "pony" in a year or two or three or four.
A single channel strategy that says "we're going to dominate Facebook and build a robust audience" is risky because the "ground" continues to shift and will keep shifting.
New channels are beginning, and even rock-solid media channels like Facebook have shown their vulnerabilities.
Here's what I mean…
Facebook's financial performance from late July through early December 2018 shows what can happen when even the worlds most dominate advertising, and social platforms warn investors that growth could be slowing, and becomes mired with privacy concerns. Facebook's stock price dropped from $215.72 per share on July 25, 2018, to $142.08 per share on December 11, 2018, which represents a decrease of 34.13 percent.
I'm not saying Facebook — the world's most dominant advertising and social media platform — should not be part of your channel strategy.
Yes, Facebook is ripe with opportunity. But if you focus all of your time and attention on building an audience around your POV on Facebook – and Facebook were to go away – you and your business are very vulnerable.
Onward Nation — your flag must be planted firmly in solid ground.
This can only happen through a channel agnostic strategy, so you are protected if / when Facebook falters, or Twitter declines, Vine falls away, and the list goes on and on.
Just like small strains of thread are woven together to create a powerful rope – so too are all of the channels that make up a channel agnostic strategy employed to care forward your cornerstone content to your audience.
If one thread in the rope tears and breaks — the strength of the rope is not affected and the mission at hand can continue.
No matter how channels shift going forward, your thought leadership will drive the growth of your business.
I was recently a guest on a podcast and during the pre-interview chat the host was lamenting how LinkedIn's Pulse Network (the social network's failed attempt at creating a B2B blogging platform) had gone defunct and along with it all the views, likes, comments, and website traffic the host had enjoyed before its demise.
There was also a bit of denial on the part of the host — as if to say — "no, this can't be happening…something will change…LinkedIn will bring it back!"
But, no, LinkedIn is not bringing it back. The ground has permanently shifted, and it can happen to any of us if our thought leadership and our channel distribution channel look like a one trick pony.
To protect yourself  — your cornerstone content must be available across multiple channels and can be consumed in numerous formats — long form, short form, written, audio, video — whatever plays to your strengths and the creative strengths of your business.
This does not mean you need to create original content for each channel.
That would be too time-consuming and require too many resources. And quite frankly, you run the risk of watering down your POV because you will become consumed with volume and doing more for the sake of doing more versus being helpful within each piece of content.
Instead, begin by identifying what will serve as the "hub" of your cornerstone content. Then you and your team are going to build "spokes" off of the hub to protect yourself from the ground shifting.
I will dive deeper into the different forms of cornerstone content to consider in upcoming solocasts — but for today — let's say you have an interest in hosting your own podcast series, a research project, writing a book that you write yourself, or crowdsource it where you and 10 other experts contribute.
Or, maybe it's a YouTube series, a blog, or teaching a quarterly webinar series.
Whether it's your latest video (cornerstone content) that is shared on YouTube or Facebook (channels) or you're on the speaking circuit (channel), the first thing you need to identify is what type of cornerstone content feels right to you and what will serve as your content hub.
And then what are the spokes you are going to build off of the hub, so your content is available in a channel agnostic way.
Channel Agnostic Strategy Example #1: Agency Management Institute
Let's look at what Drew McLellan, CEO at the Agency Management Institute has done to perfect this content strategy.
Drew's cornerstone content used to be writing. It was through his blog that he began to build his audience back in 2006. He used his blog as his content hub and from it came content "spokes" like books, social media, articles in publications, interviews in the media, and what he shared from stage during speaking engagements.
However, as I mentioned earlier, the ground is always shifting, which opened Drew up to the opportunity to share his POV and his desire to be helpful to small to mid-sized business owners through a podcast.
Today, AMI's Build a Better Agency podcast has completely eclipsed Drew's blog and has now become the hub of his cornerstone content and is now available in iTunes, Google Podcasts, Spotify, Alexa, iHeart Radio, CastBox, Stitcher and over 70 other "channels."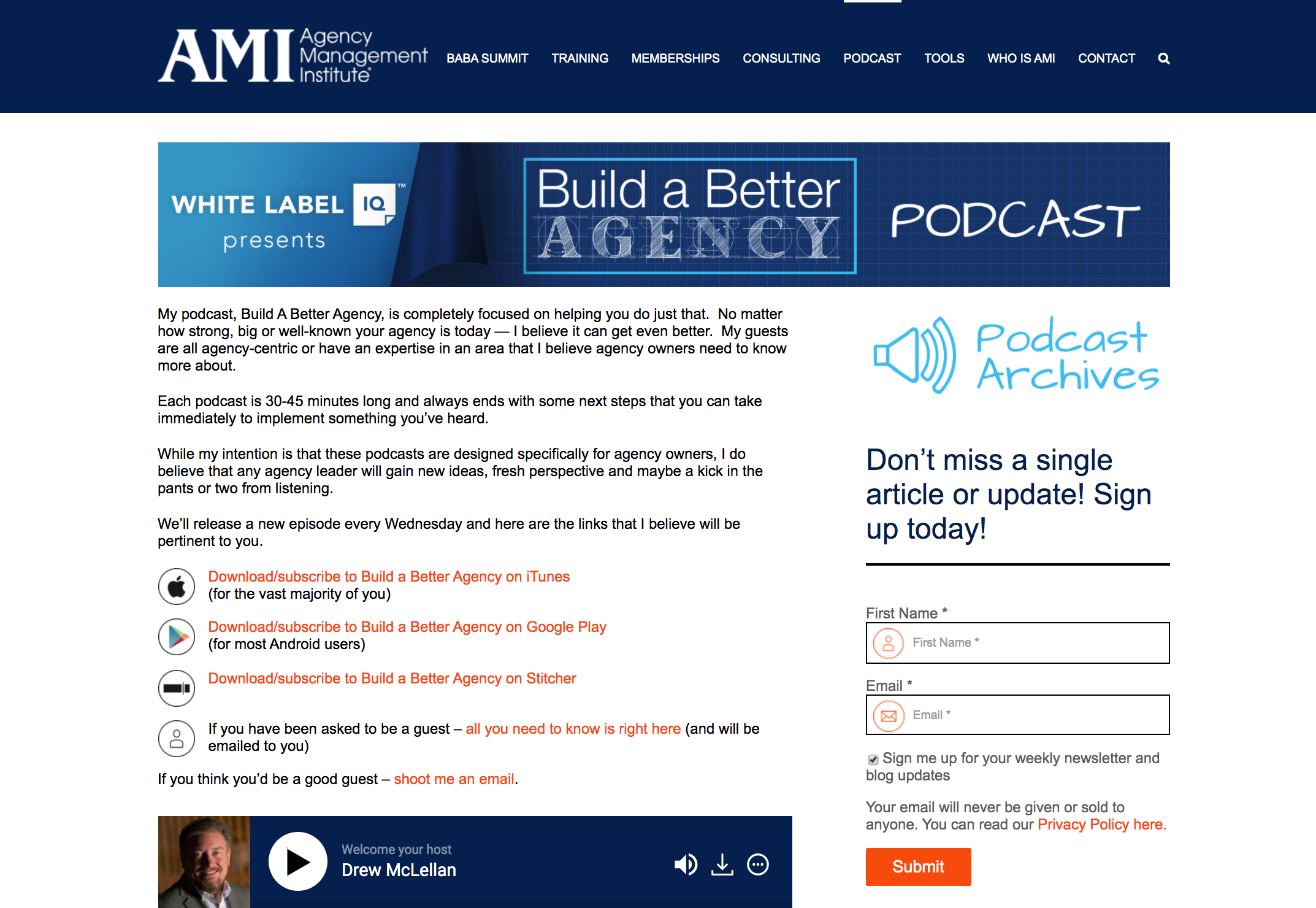 This shift in Drew's cornerstone content is an excellent example of someone who thought he knew what his content hub was. It was working fine, but as podcasting became more mainstream, all of a sudden the podcast eclipsed everything else he was doing.
Now Drew's team "slices and dices" his podcast episodes and transforms them into articles that appear in Fast Company, Forbes, and other top-tier publications. Each episode is also sliced and diced in social media content, eBooks, and a variety of other bite-sized pieces that are helpful to his audience.
The benefit of this channel agnostic strategy is that it gives the impression to Drew's audience that he is "everywhere" and that he has created content for each media channel.
When in actuality, he created a single piece of cornerstone content (recorded an episode for his podcast) all the slicing and dicing leveraged his time and effort by sharing all of the value of the one episode in many different ways.
And when an business owner meets Drew in-person for the first time, he or she says to him, "Thank you…because every time I turn around…I see something helpful from AMI…and you are exactly the person who I thought you would be."
Channel Agnostic Strategy Example #2: Influence & Co.
So let's look at another example. You may remember John Hall, co-founder, and CEO of Influence & Co. as my guest on Episode 348 of Onward Nation.
John's cornerstone content is shared through writing and his content "hub" is books. John has written several best-selling books that reinforce his point of view that earned media in influential publications allows a company to position itself as a thought leader and transform their expertise into influence.
His latest book is entitled, "Top of Mind: Use Content to Unleash Your Influence and Engage Those Who Matter To You."
As an author, John is invited to be a keynote speaker at a lot of conferences. To boost his credibility as a thought leader, his Influence & Co. team transforms his cornerstone content (books) into articles (spoke) that are then published in top publications (channels) like Forbes, Inc. Magazine, Fast Company, and Entrepreneur, as well as social media posts on Facebook, LinkedIn, and Twitter (all of these social media platforms are channels), email campaigns (also a channel), and other content that his inbound lead gen team can use to drive new business into his company.
The result outcome is that John's cornerstone content is available across multiple channels and he is well-positioned as a true thought leader.
This positioning has fueled Influence & Co.'s rapid growth. The business made into the coveted Inc. 500 and Inc. 5000 rankings in 2016 and 2017, and they have had to hire inbound specialists who now screen and pre-qualify leads before routing them to the sales team.
All of this activity coming off a book does more than drive new business into Influence & Co. It also gives John's audience the impression that he is everywhere and creating content for all of the channels where he can be found.
When in reality — he didn't nor did his team. John and his team only took the cornerstone and sliced and diced it and shared it through a channel agnostic strategy.
The Power Of Perception
Remember, when we think about a Seth Godin or another thought leader like Seth, part of what makes them experts in our opinion is that we have the perception that they are everywhere with their content.
But it is the cornerstone strategy with channel agnostic spokes that gives them the ability to create that impression.
All you need to get started is to make several critical decisions:
Where will I build my hub of cornerstone content?
What will be my first distribution spokes for my channel agnostic strategy?
how often will you create cornerstone content?
Yes, some ambitious business owners may set out to create daily content — and that is a dandy goal. But in our opinion, it can also be dangerous to be that ambitious early on in the process.
You have a business to run so to try and do everything every day will cause you to miss a vital priority within your business that needs your attention.
Instead — focus on creating a new piece of cornerstone content each week that can be sliced and diced across two or three channels to start. That is plenty to keep you from being seen as a one trick pony, and it will begin to plant your flag in firm ground.
Then add more and more channels as you gain traction with your POV, you collect feedback from your audience, and you and your team become more comfortable with taking on more. But it should never be about more for the sake of more – but instead how you can be more helpful.
Benefits Of A Channel Agnostic Content Strategy
Here's another benefit to not being seen as a one-trick pony. When you master a couple of channels, and your POV gains some traction with an audience, you will likely begin receiving invitations to share your insights on other people's channels.
One of the key things about being a thought leader is that it doesn't have to be all your channels or all of your effort. You don't have to build an audience from scratch.
Once you establish your expertise using a POV that is interesting and uniquely your own, you will get invited into other people's sphere of influence.
Then they're the ones telling other people just how smart you are and that your expertise is worthy of paying attention to.
Channel Agnostic Strategy Example #3: Break the Ice Media
Let's take a look at another example. Nicole Mahoney founded Break the Ice Media in Pittsford, New York in 2009 and our guest on Episode 262 of Onward Nation.
Nicole and her BTI team focus on helping destination marketers win by attracting more people to their communities. Nicole worked hard to build BTI's reputation, her and her team won several key accounts, and the business grew over time. And like most agencies, they tried to juggle all of the content marketing balls like social media, blogging, articles, etc. but none of them genuinely acted a hub of cornerstone content where they could build a solid foundation for the business.
Then in 2016, Nicole made a game-changing decision. She decided to launch a podcast, and she made it the content hub for the business. Also, Nicole and her team also created an innovative strategy for turning the podcast into a "traveling roadshow" giving her the opportunity to interview industry thought leaders — and BTI's most coveted prospects — while on-site at conferences and events.
Each of the interviews was aired as "special" podcast episodes, and the act of being on-site at the event, all of the pre-show communication with prospective guests, and the downstream content distribution with the guests acted as a strategic "spoke" for Nicole and her team.
The resulting outcome has been that Nicole and BTI have been invited into their prospect's offices and awarded the client's business without ever having to present. They were assigned the business because of the strength of Nicole's POV and the reputation of her business. That is the power of being a true thought leader.
Once you have identified the hub of your cornerstone content – you then need to consider what other channels can efficiently run alongside that and act as your spokes. In the case of Nicole, one of her spokes was her traveling roadshow.
The BTI blog has also become a spoke because podcast interviews with guests have provided the foundation of content for a blog post, or social posts, or even articles that BTI contributes to the media.
You can do that for your business, too.
Ways to Implement A Channel Agnostic Strategy Into Your Business
You could produce a weekly video series as your cornerstone content, and then transform it by slicing and dicing it into spokes like books, content for keynote speeches at industry events, air the audio from the video as a podcast episode, and so much more.
One piece of cornerstone content can give your thought leadership so much mileage and eliminate any possibility of being seen as a one-trick pony.
Once the transformation of cornerstone content into the spokes happens, now all of a sudden you get invited to participate in other people's spokes, again, it's not just your audience, but it's their audience. So your core audience grows as the new audience begins visiting your channels as a result of the cross-pollination.
And that's when you start to see a different trajectory for the distribution of your thought leadership.
If you already host a podcast — that's awesome — now the next level is to have a strong enough point-of-view that can be carried through to a book, be invited to speak, or whatever you feel is the right content spoke.
When that starts happening, you begin to build layer upon layer of your thought leadership and influence, which helps your audience grow and your opportunities for new business development expand.
And when you get invited to do any of these things, the audience assumes that you're an expert, they assign that label to you, and often the host re-enforces your expertise in his or her introduction.
So ask yourself, "If I have a podcast, or if I write a book, or if I'm on the speaking circuit, what else can I do with my cornerstone content to become channel agnostic?
Create the cornerstone once, but use it across multiple channels. Follow the recipe, and you will have a channel-agnostic strategy that protects you against the shifting ground. And, you will also give yourself opportunities to drive revenue through new client acquisitions as well as paid sponsorships, speaking fees, book sales, online courses, and others.
Three Actionable Insights To Implement Your Channel Agnostic Strategy
Identify and gain profound clarity around your point-of-view. Your POV is unwavering. It is your flag and must be firmly planted in solid ground.
Pick a "hub" for your cornerstone content whether it's a video series, books, podcast, blog, or a research project. You need to pick one that aligns with your gifts and talents as well as those of your team.
Pick one or two content "spokes" that run alongside your hub so you can share your content in a channel-agnostic way, so you are never seen as one-trick pony.
Fill Your Sales Pipeline Q&A
LIVE Wednesdays at 1:00 pm Eastern / 12 Noon Central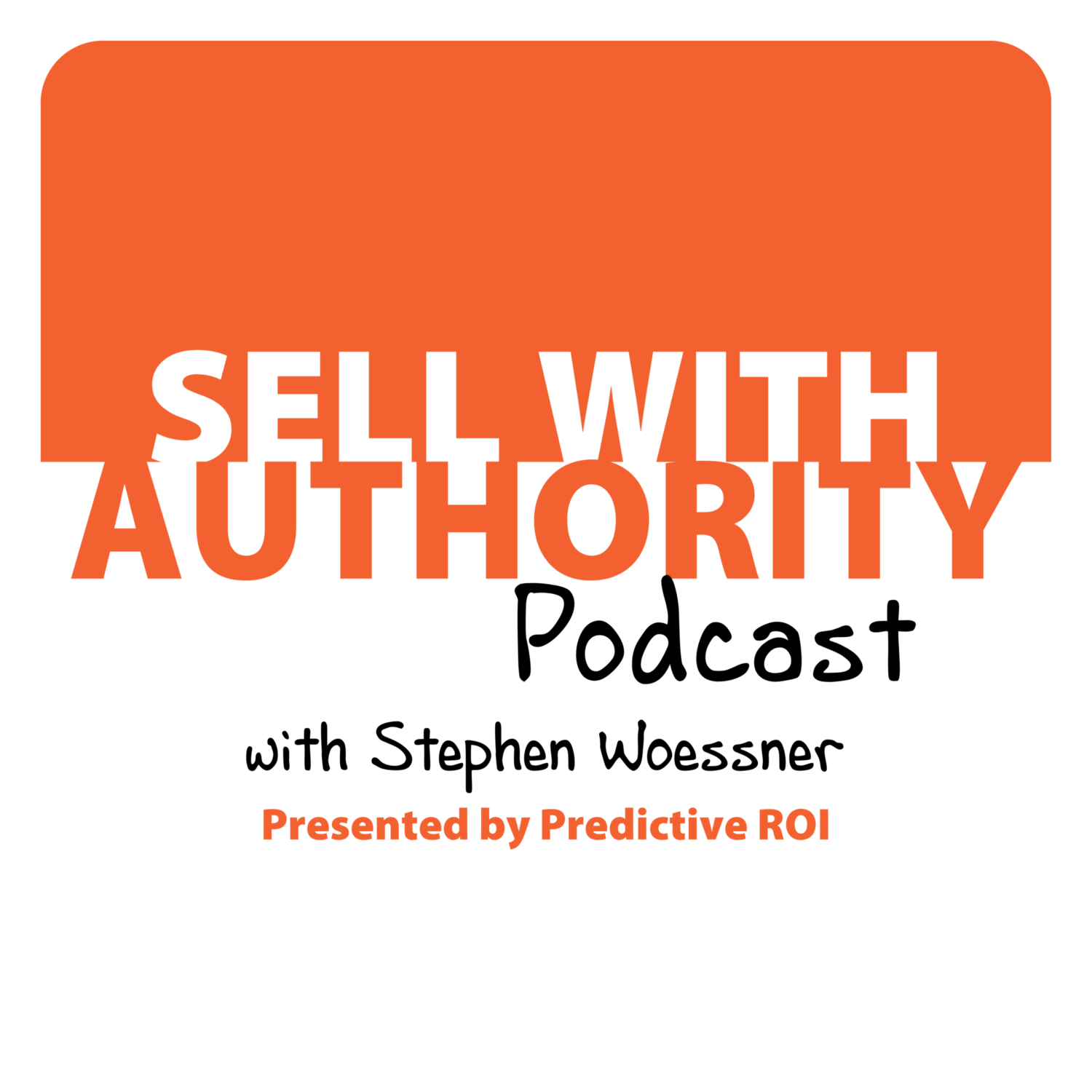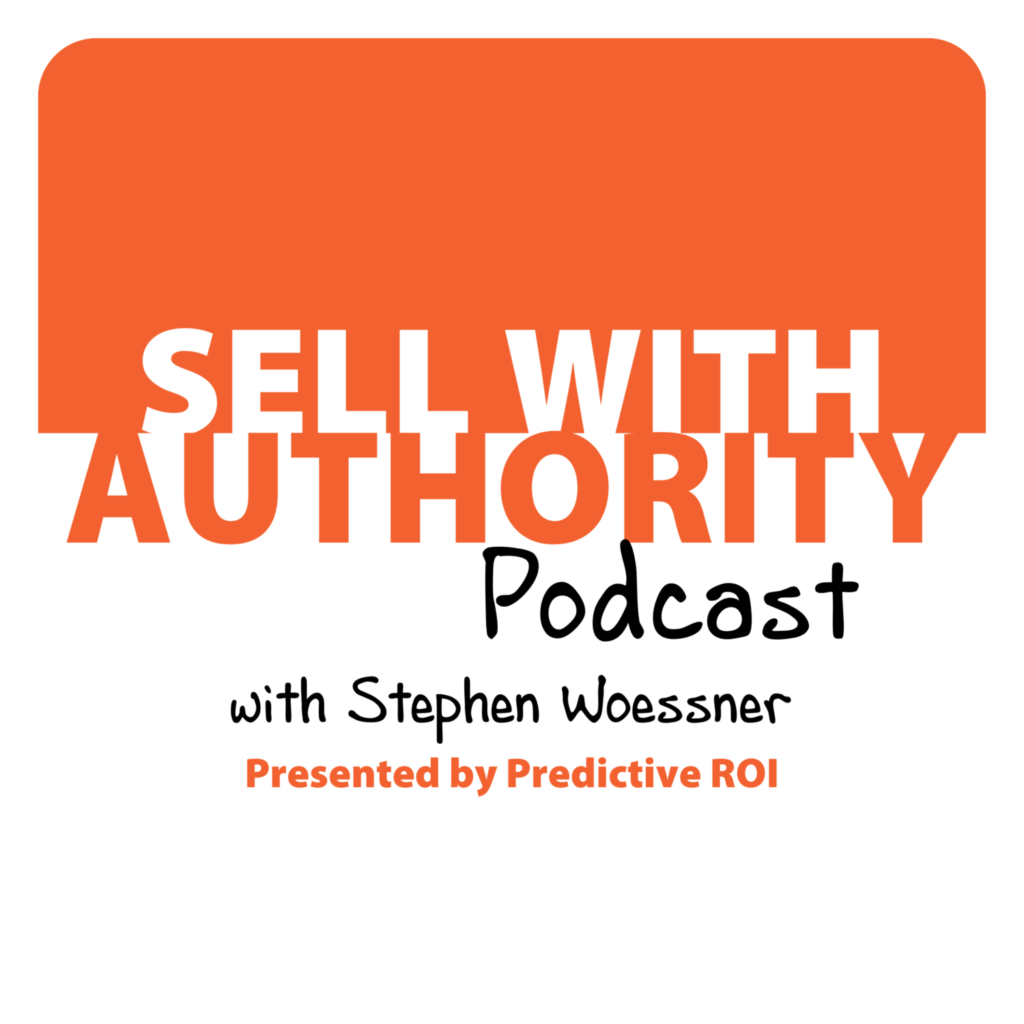 The Sell with Authority Podcast is for agency owners, business coaches, and strategic consultants who are looking to grow a thriving, profitable business that can weather the constant change that seems to be our world's reality.