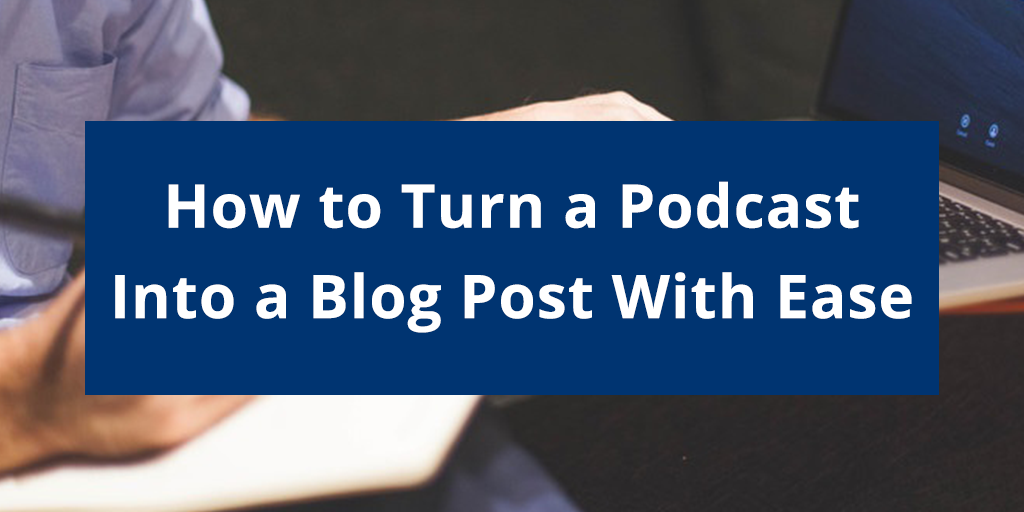 How to Turn a Podcast Into a Blog Post With Ease
Recording and editing your podcast is one thing, but turning podcasts into a valuable blog post is another. That's why we wanted to help you get the most out of your podcast by giving you the right tools and strategies you can apply to transform your content. Take a moment and look at how to turn a podcast into a blog post with ease.
Listen and pick a blog topic from the podcast
Picking a topic from your interview can go two ways.
After your podcast is edited, listen through and take notes with tools like Evernote on the various topics and resources you and your guest talked about that could be possible blog topics.
If you do not have time to listen to the whole podcast, a transcription service may be the best option. They will transcribe the whole interview and send it back as a document for you to look over and you can pull out what you think would be best.
Research your topics
When looking into the topics you have written out in your notes, you can decide which topics you want to write about based on the popularity, by using resources such as Google Trends.

Google Trends is a great tool because all you have to do is type in the topic you are interested in seeing and then a graph shows up that you can use to compare other topics with regarding their popularity over time.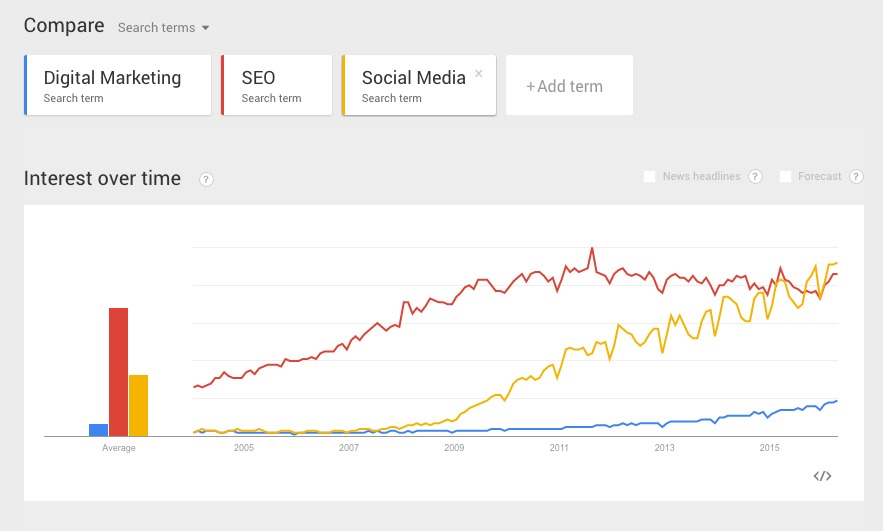 After you choose the topic you want to focus on, think about going deep and researching the topic yourself and how you could give even more valuable information.
Did your guest mention a study that they conducted? Whether they did the study themselves or found one that was interesting, look into the research and reference it. When your guest is involved in the blog post, and topics are explained more in depth, it shows that you value and care about the information given in the interview.
Create an outline
Once you have gathered your information, take a moment and create an outline. It's great to create an outline because you will be able to take all of the resources and research you found and lay them out in a format that will allow you to develop a flow that will help you write faster.
Your outline does not have to be fancy. You can lay it out as placing your headline on top, then your introduction, then below you can put your first main point with maybe two to three bullets underneath explaining the idea.
Adjust the topic to aim towards your audience
When the outline is complete, go ahead and fill Let's say your guest talked about social media and gave some awesome resources, think of how you could go deeper and explain how your audience could apply it to their lives with ease.
Optimize your blog post
Creating the content is important but having an attention-grabbing title that is well-optimized and Google friendly along with the meta description is crucial.
Custom Headline: Optimize your headline of a page by copying and pasting the page title into the <H1> tag.
Optimize File Names: When you post an image to your blog, Google does not see an image, they see a gray shape or square. Place your keyword in the file name to ensure Google "sees" your image. So instead of 574839.jpg, you would save the photo as seo-tips-and-tricks.jpg.
Keywords: Post your keywords throughout your blog. The best place would be to place them at the beginning of sentences and place them at the beginning of paragraphs.
To ensure you are getting the most out of your blog apply these other SEO tips and tricks to make sure that your blog is optimized.
Review/Edit
Once you have a draft of your blog done, step away. Let your brain rest and move onto your other projects. Stepping away from your draft allow you to come back and see mistakes that you did not catch when writing the blog in the first place.
Depending on if you are the only one who is going to be reviewing and editing the content there are great apps out there such as Hemingway Editor and Grammarly that can help you when it comes to editing a post by yourself.
Tip: place the content you have in a font that you don't like, it will help you to view your content differently and be more critical.
PUBLISH!
CLICK PUBLISH and step away from the computer!
Way to go! You now have an awesome podcast AND blog post to share with your network on all of your connected social media platforms!
Having your podcast turned into a blog post can be an excellent way to writing invaluable content that will establish you as a leader in your industry and gives audience an opportunity to choose what type of content works best for them.
Fill Your Sales Pipeline Q&A
LIVE Wednesdays at 1:00 pm Eastern / 12 Noon Central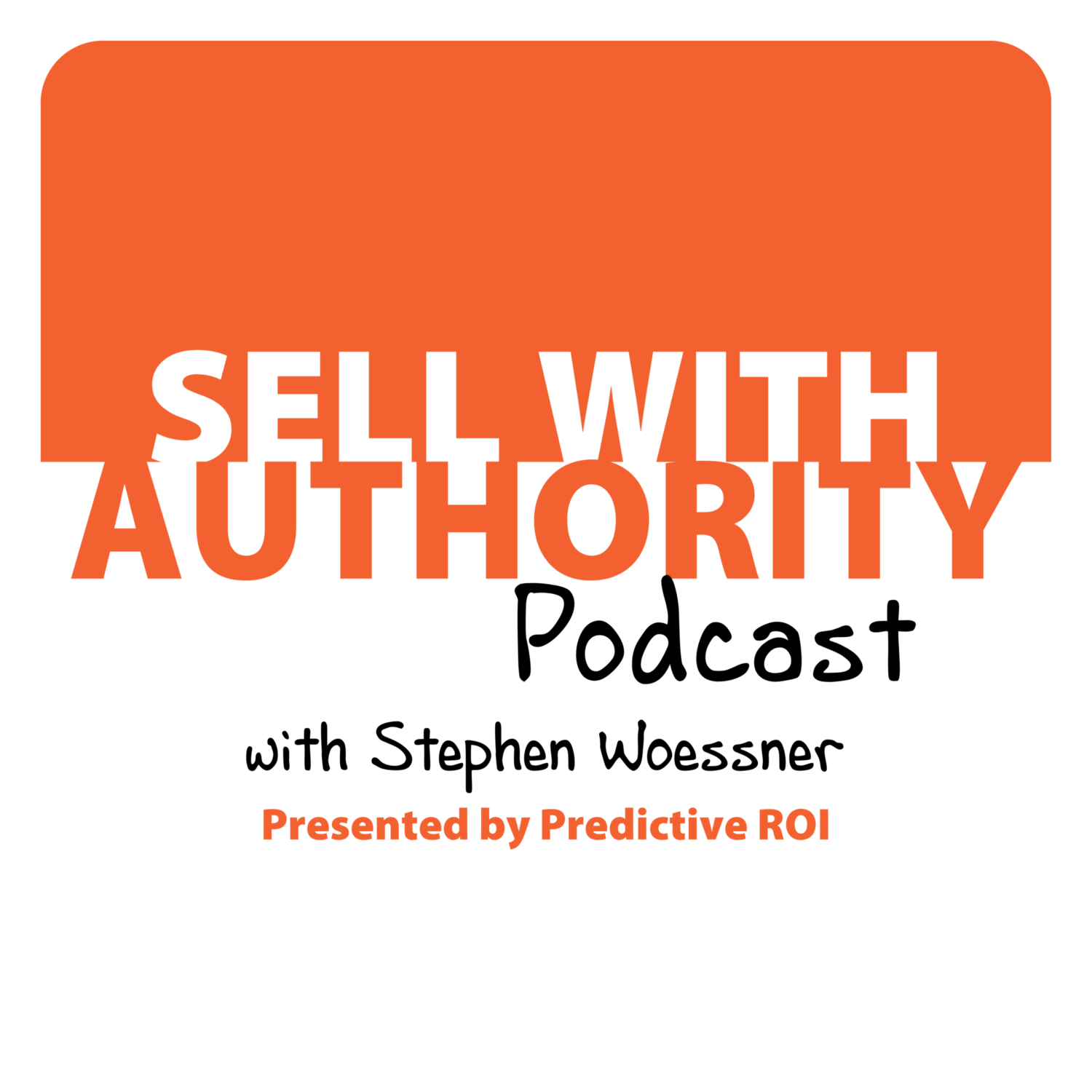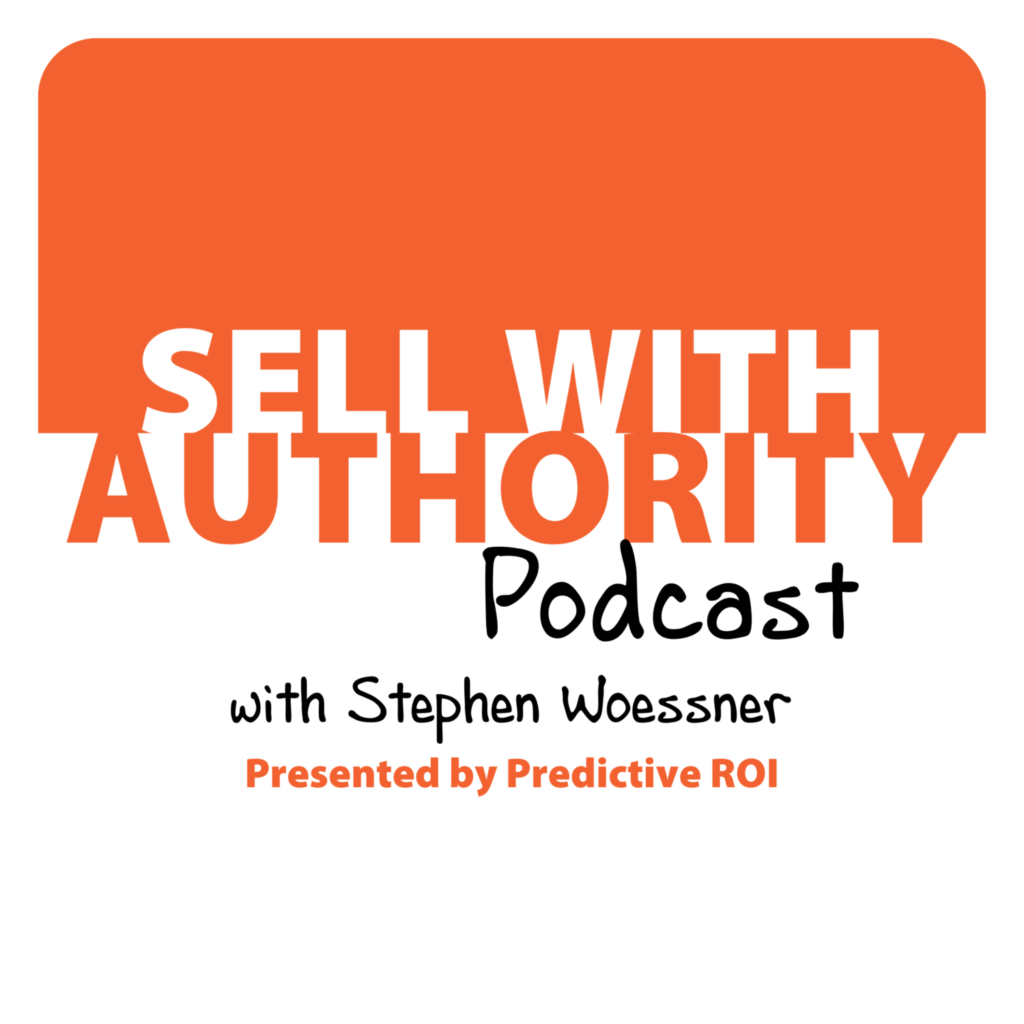 The Sell with Authority Podcast is for agency owners, business coaches, and strategic consultants who are looking to grow a thriving, profitable business that can weather the constant change that seems to be our world's reality.