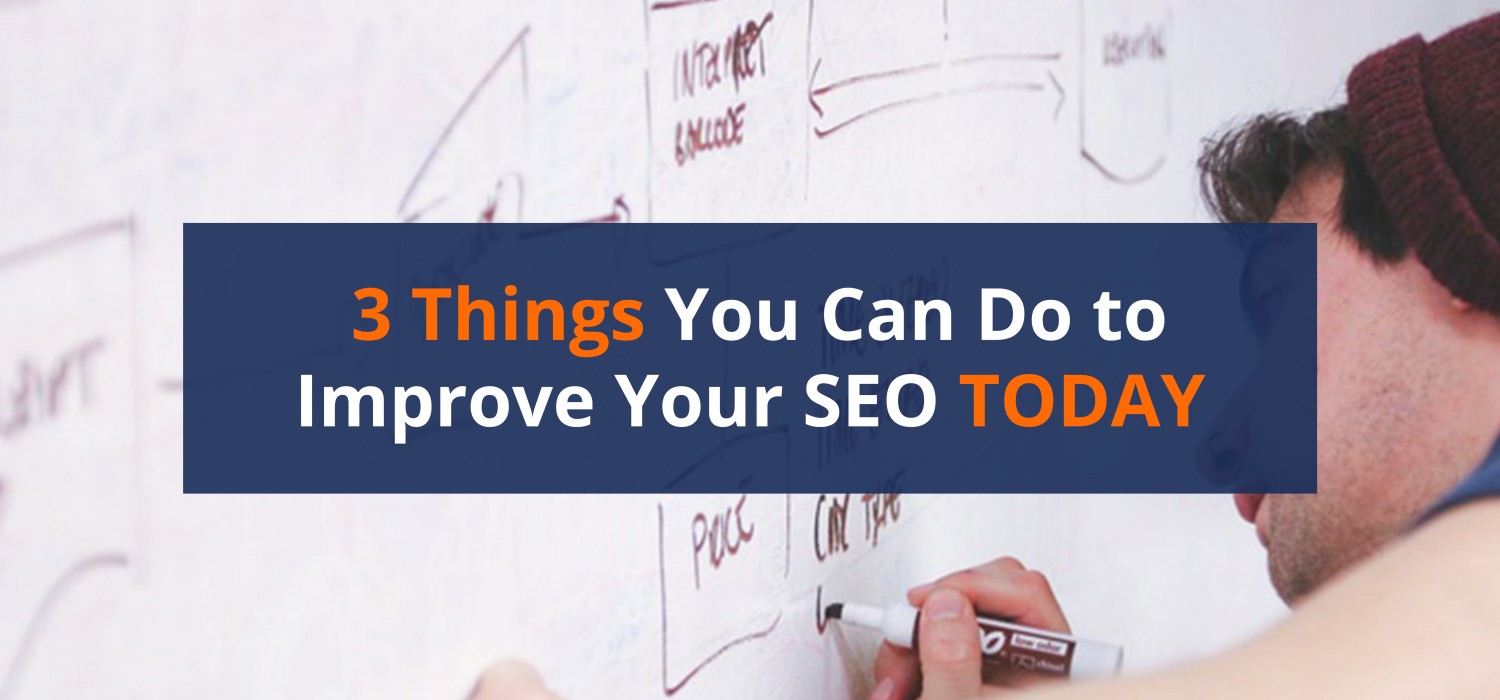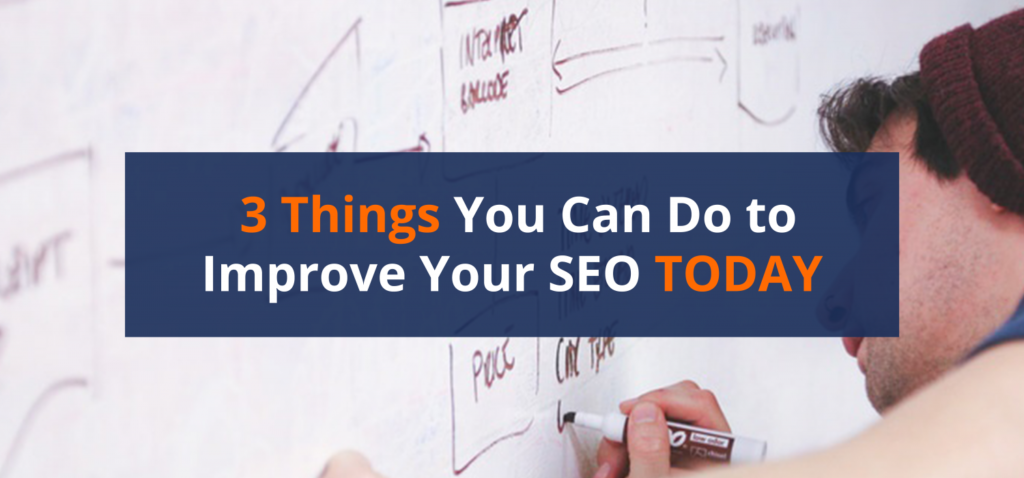 SEO Tips and Tricks: 3 Things You Can Do to Improve Your SEO TODAY
Search engine optimization can seem like a very confusing and time-consuming thing to do on your website. There's a ton of information out there on the "right" techniques to use and the appropriate strategies to implement, but many of these providers ask for a boatload of money in return for their services.
Here at Predictive ROI, we focus on time tested SEO best practices — ingredients that have worked well since 2006 despite Google's algorithm changes — and we're here to tell you that you can improve your SEO today for FREE with these 3 SEO tips and tricks.
Are you ready to increase organic traffic and drive sales? Let's get started.
3 SEO Tips and Tricks

#1: Write Custom Page Titles
Optimizing the page title on each individual content page is very important for effective SEO that will increase your organic traffic. In fact, it is actually the first piece of information that Google indexes and is the first piece of information that someone sees as well. Thus, there are many companies that do this completely wrong and it hurts their page rankings for doing so.
At Predictive ROI, one very, very small part of our Guaranteed ROI process is to ensure that page titles are written properly. Here's how to do it:
Simply use your keyword as the page title — nothing more, nothing less. Use this page as an example if you need to. The keyword for this post is "SEO Tips and Tricks". Now scroll up to the top of the page and hover over the tab — or — go back to Google and look at the page title you clicked on to find this page. You will see that the page title is simply just our keyword.
When you write a page title that has more than needed, it clutters Google's indexing and your potential for a higher page ranking drops dramatically.
If you are using more than one keyword — we recommend using two at the absolute max — follow this same process as stated above, but separate the keywords with a vertical bar ( | ) or pipe. This Google-friendly formatting tells Google that it should index and rank a particular page for two keywords rather than one.
NOTE: Do not include the company name in the Page Title. When someone searches for a
specific company name, that business will likely come up first in the search results because the
name of the company is likely used within the domain name. You are just wasting valuable real estate when you include the name of the company in your page title.
#2: Optimize Image ALT Text
Including an image in your content page or blog post is important itself but for additional optimization that many companies miss, change the ALT text of your image to include your page title.
This is one of the quickest, easiest ways to instantly improve your SEO and while it may not drastically improve your page rankings, it is a very quick and simple step that will also help you or your clients' images rank well within "Google Image" searches.
#3: Write Custom URLS
The final piece of our SEO tips and tricks piece is to write custom URLs for each content page. Many web-hosting platforms often create URLs for each page automatically but in order to quickly improve your SEO, go back in and write custom URLs yourself.
Multi-level URLs — such as those that web-hosting platforms automatically create — force Google to dig through the URL until it finds what it needs. For example, the URL structure of
www.CompanyABC.com/client-services/retirement/financialreview/financial-planning places the keyword "financial planning" 5 levels deep.
Instead, just tack on your keyword to the end of the home page URL to make your content more Google-friendly. Using the same example from above, the URL structure of www.CompanyABC.com/financial-planning is much more Google-friendly because it strips out all of the other levels of content and Google can find what it needs much more efficiently.
That's it for our SEO tips and tricks piece. For more information on how to take your business to the next level, visit our blog and as always, Onward with Gusto!
Fill Your Sales Pipeline Q&A
LIVE Wednesdays at 1:00 pm Eastern / 12 Noon Central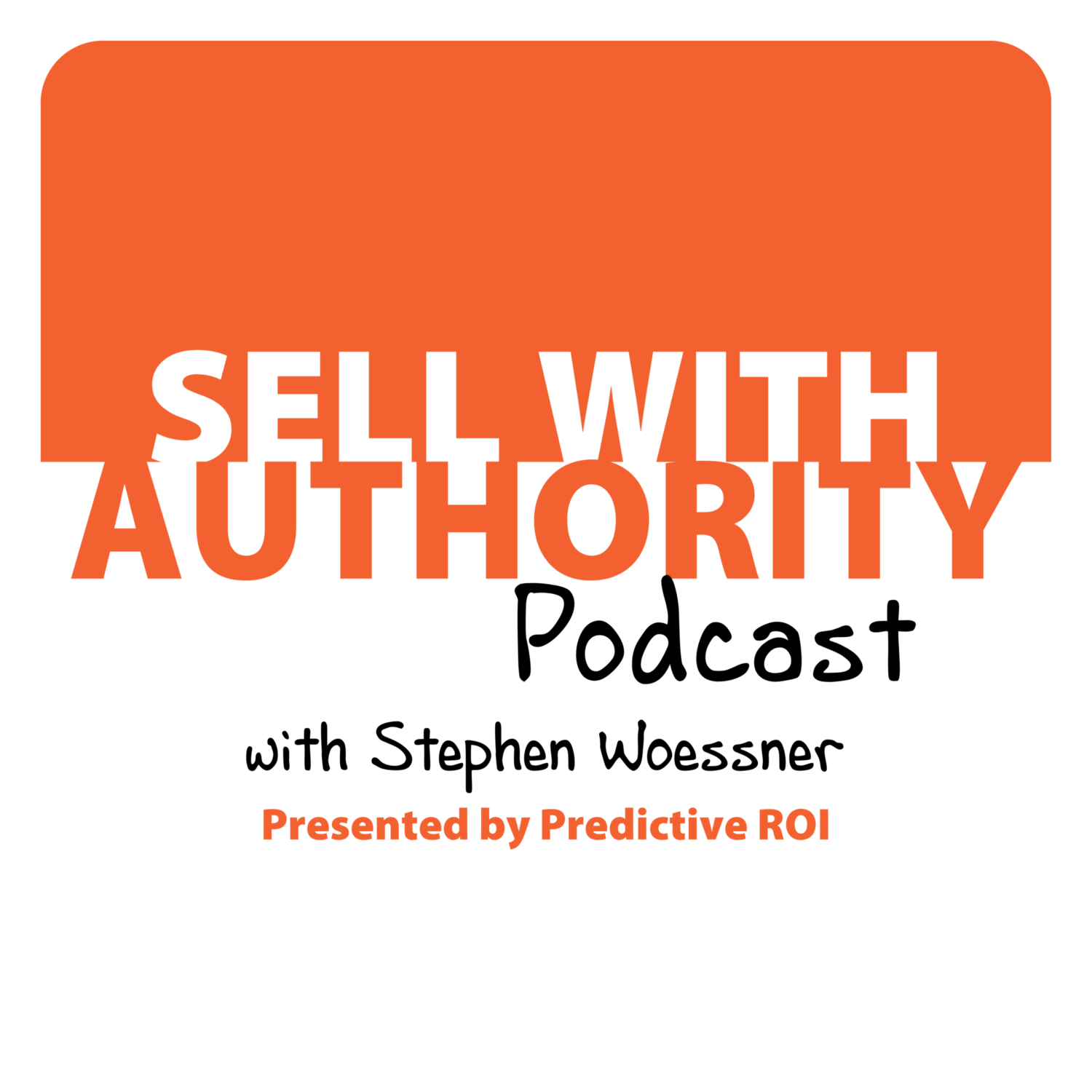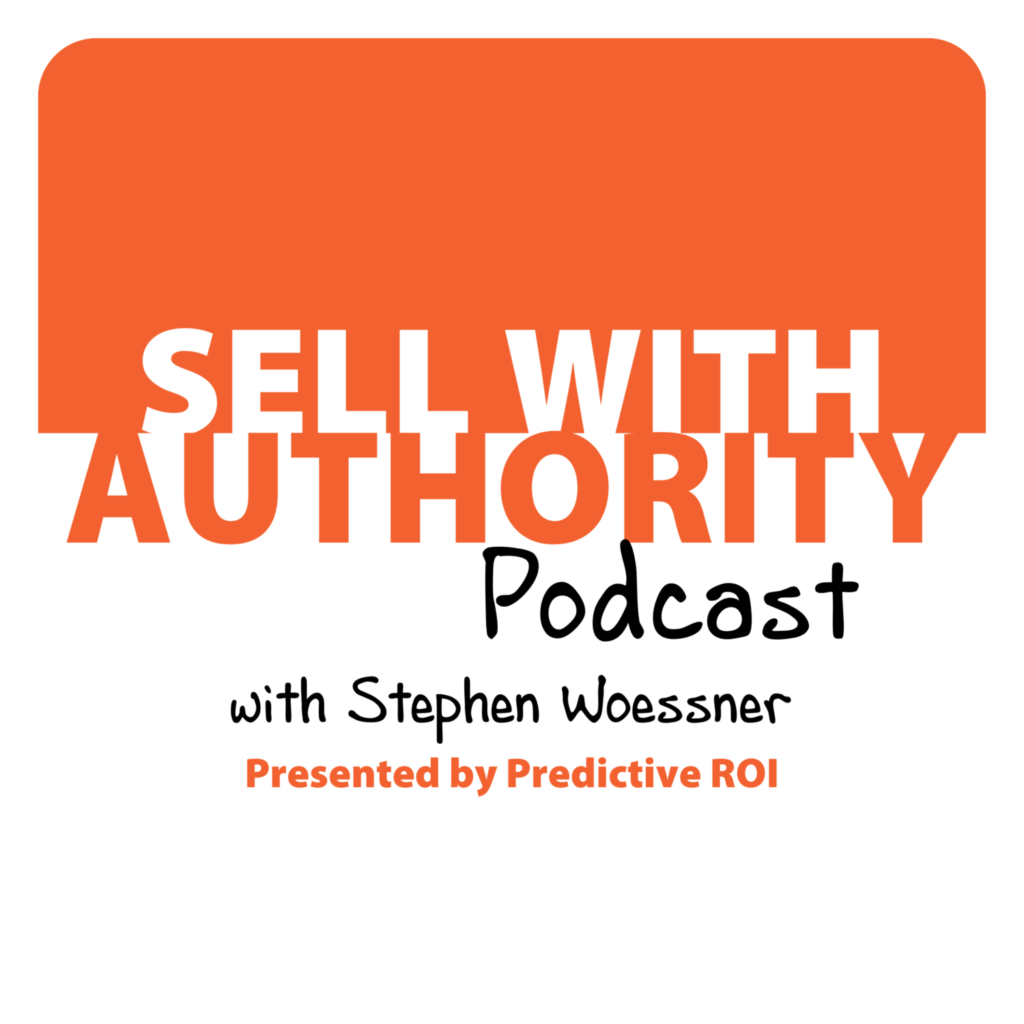 The Sell with Authority Podcast is for agency owners, business coaches, and strategic consultants who are looking to grow a thriving, profitable business that can weather the constant change that seems to be our world's reality.