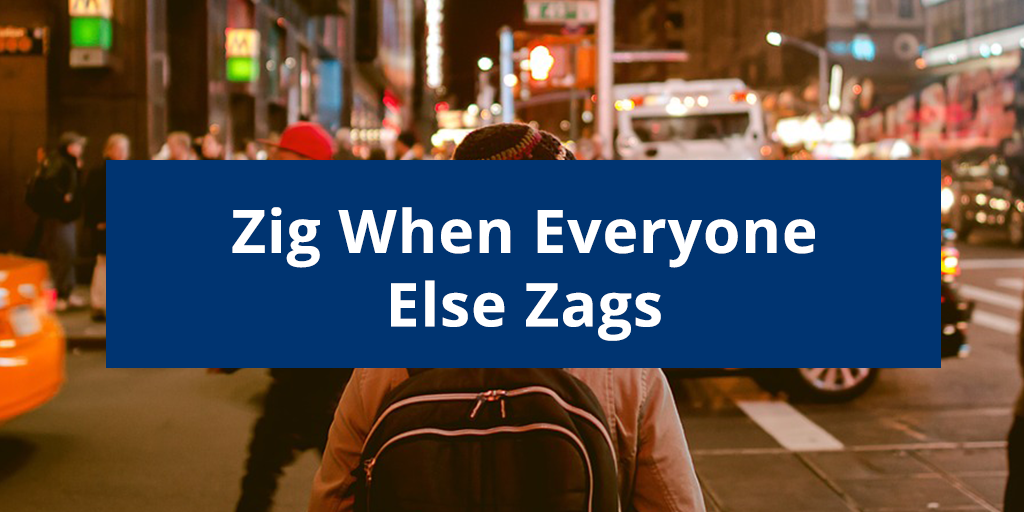 Traditional Marketing Strategies: Zig When Everyone Else Zags
Good morning. I'm Stephen Woessner, the CEO of Predictive ROI and the host of our daily podcast for business owners called Onward Nation.
I hope you've had a wonderful week.
However it is that you've come to our website, I want to thank you. Listeners of the Onward Nation Podcast know that I say this often — and if you're a listener, I cannot thank you enough — but I am so grateful that you would spend some of your valuable time with us by listening to Onward Nation — and — reading this blog post. We all have the same 86,400 seconds in our day — and I thank you — from the bottom of my heart — for spending some of your time with us.
If you've never listened to Onward Nation — I urge you to please give us a listen. I know what you're thinking right now. You're thinking Stephen, you just want my download. You just want your numbers to grow. It is true — of course — that all of us here at Predictive ROI want Onward Nation to grow. Producing Onward Nation is a major time commitment — and of course — we want to see our numbers build. However — I believe that the lessons our guests teach us — day in and day out — are lessons that you can use to grow your business and improve your life.
And I'm going to share one of those lessons with you today-traditional marketing strategies are still alive!
On Monday, our Onward Nation guest was Kerry Heaps, the host of Strictly Marketing Talk Radio and publisher of Strictly Marketing Magazine. Kerry has interviewed celebrities such as Co-Host of Shark Tank, Barbara Corcoran; Authors Larry Winget and Jeffrey Hayzlett; and many more successful business entrepreneurs. She is also the founder and president of Kerry's Network, Inc., a marketing organization that provides business-to-business marketing services.
As I do with all of our Onward Nation guests, I asked Kerry about a daily habit that contributes to her success, and Kerry shared with me a lesson about how important it is to take action — every single day.
Kerry is a big believer in making cold calls. She does this daily for at least an hour — but she likes to schedule out 3-4 hour time blocks to fit this into her schedule. She doesn't meet with current clients during this time — she doesn't answer emails — she just makes calls.
Why?
As Kerry told me — it's very common for people to say something like "I don't have the time to make calls — nobody makes cold calls anymore."
But that's exactly why you need to make them, Kerry says.
Everyone is marketing on social media — they're all on Twitter — they're all selling Facebook ads — they're all sending out mass emails. If this is all you're doing — Kerry says you're exactly like everyone else which makes it impossible to stand out. Traditional marketing strategies can be more personal than social media marketing strategies.
And she's absolutely right.
So what can you do? You can schedule time and get on the phone, getting in direct contact with the decision makers in the companies you want to work with. But more generally, you have to assess what everyone else is doing and do something else to stand out.
Or, as Kerry learned from Randy Gage, who she interviewed, "Zig when everyone else zags."
Thanks for reading.
Onward with gusto!
This week on Onward Nation

Episode 211: Success is never a straight line, with Kerry Heaps — can be found here.
Episode 212: Partnership is the new leadership, with Ty Bennett — can be found here.
Episode 213: There's no such thing as an overnight success, with Stephen Woessner — can be found here.
Episode 214: Audibility – Visibility – Credibility, with Jordan Goodman — can be found here.
Episode 215: Reverse accountability is the key, with Kim Ades — can be found here.
Fill Your Sales Pipeline Q&A
LIVE Wednesdays at 1:00 pm Eastern / 12 Noon Central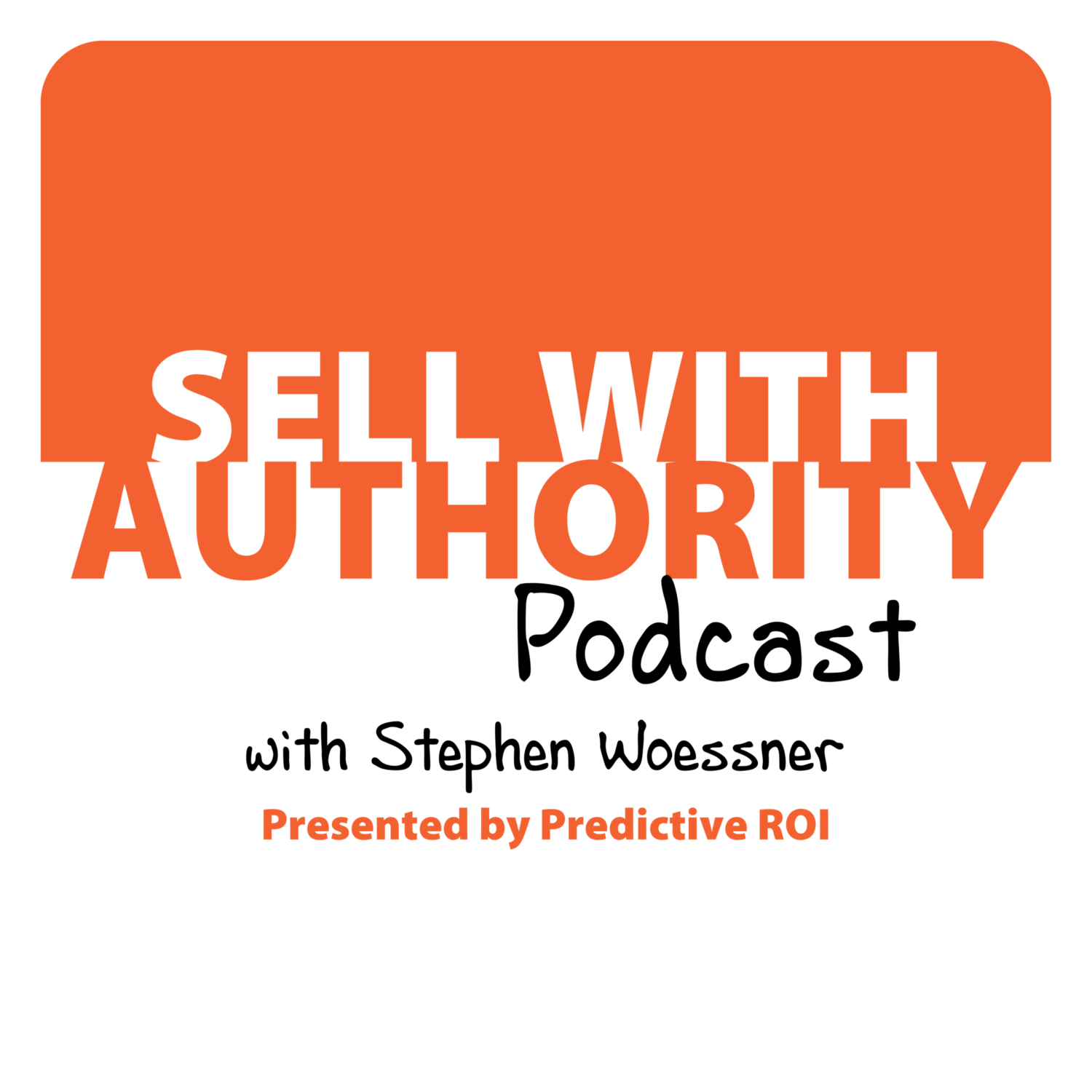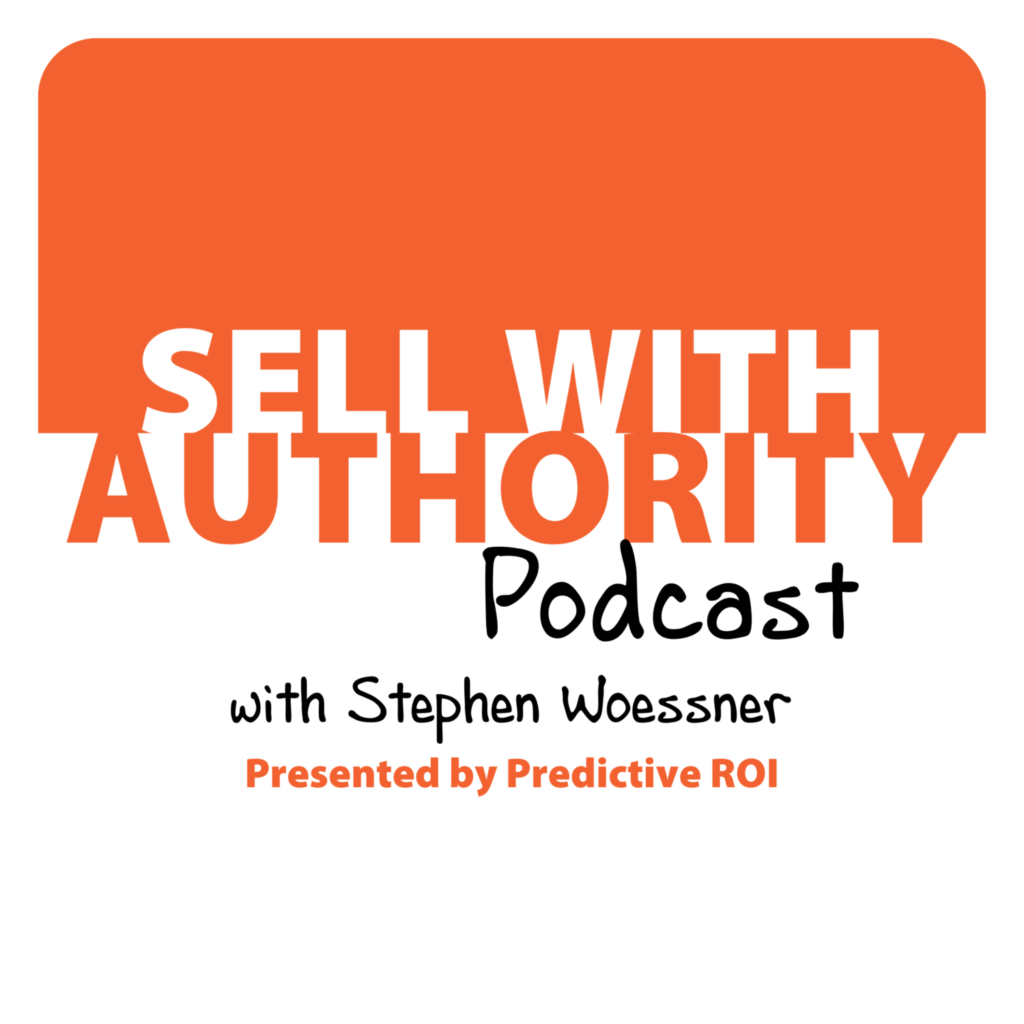 The Sell with Authority Podcast is for agency owners, business coaches, and strategic consultants who are looking to grow a thriving, profitable business that can weather the constant change that seems to be our world's reality.