Participate in your own rescue, with Tommy Breedlove
Episode 975
Rescuing Yourself from The Imposter Syndrome
What You Will Learn:
How Tommy spent three years working on his book Legendary, and how the need to help others proved to be the breakthrough Tommy needed to finish it
Why Tommy scrapped his original draft after struggling with The Imposter Syndrome and decided to start his book over again writing from the heart
How Legendary surprised Tommy by opening many new business opportunities including keynote speaking opportunities, coaching and masterminds
What key lessons and golden nuggets Tommy hopes business owners and corporate executives will take from reading his book
What advice Tommy has to offer to business leaders who are struggling with The Imposter Syndrome or feelings of not being good enough or worthy enough
Why loving yourself is the key to conquering your fears, and why it is important to catch yourself in the cycle of self-loathing and interrupt it with thoughts of self-love
Why surrounding himself with people moving in the same direction Tommy is moving in has been crucial for helping overcome his "Tommy-go-round" cycle of negative thoughts
How writing Legendary has helped build Tommy's business by giving him "instant credibility"
Why writing a book and basing it on vulnerability and authenticity can be a powerful tool that can greatly benefit your business
Why the two best pieces of advice Tommy was ever given were to "participate in your own rescue" and to "take control of your story and write the best ending"
Rescuing Yourself from The Imposter Syndrome
Everyone faces the feeling that they aren't good enough at some point in their lives. The Imposter Syndrome can be debilitating; it can prevent you from making the progress you want for your business and can allow you to convince yourself that you aren't good enough — so how do you get past it? In this episode of Onward Nation, bestselling author and business, relationship and mindset coach Tommy Breedlove discusses his own battles with The Imposter Syndrome and shares how focusing on others — rather than himself — became the key that unlocked his potential for authenticity, vulnerability, and self-love.
Dealing with The Imposter Syndrome
Tommy spent three years working on his book, but once the draft was finished he was left with the hollow feeling that his words didn't mean anything. Tommy surprised everyone (including himself) by starting over from scratch, but this time he was committed to pouring his passion and authentic self into his words. He felt a drive to help others — and that drive broke him out of his own limiting beliefs. Needless to say, Legendary was a huge success, and Tommy attributes this success to the fact that he allowed himself to be vulnerable, open, and honest. Tommy had to realize for himself that his words had value for others and that he had something profound to offer the world — and this realization formed the backbone of his book. Too many of us struggle with feelings of inadequacy and self-doubt, but Tommy believes that these feelings can be conquered by allowing ourselves to love the people we are and the contributions we have to offer.
When Thought Leadership Becomes a Platform
The act of writing Legendary was transformative for Tommy, but even he was surprised by the benefits he received from writing his book. Legendary became a huge credibility-building tool that led to coaching work and other business opportunities for Tommy. The book became Tommy's cornerstone content — and it all came about because Tommy was able to beat The Imposter Syndrome and achieve a personal breakthrough, by seeking to serve others. The lesson here is that generously offering your expertise can only pay dividends and open new doors and form new relationships. Mindset is the backbone of success, and believing in yourself is an important ingredient in achieving the goals you have set for yourself.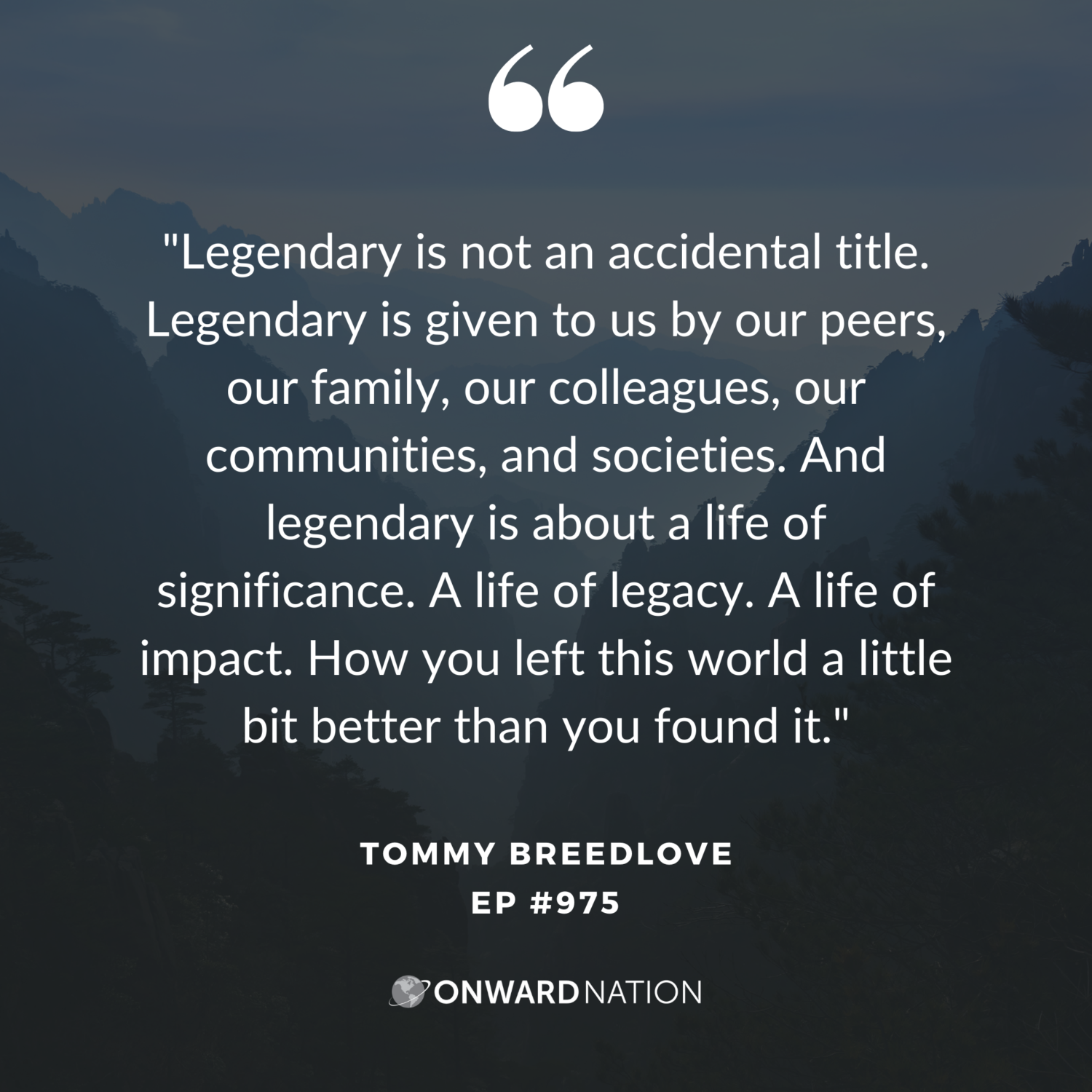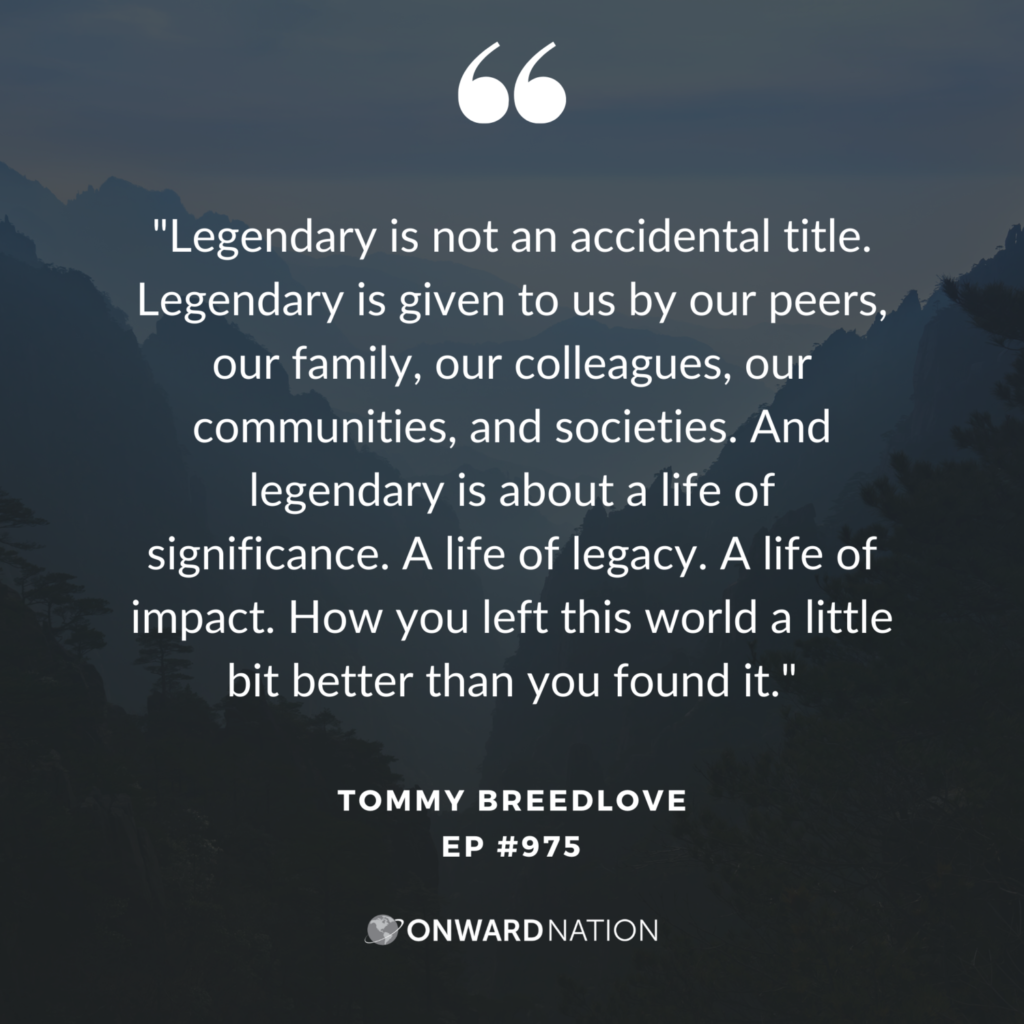 About Tommy Breedlove
Tommy Breedlove is a Wall Street Journal & USA Today bestselling author of the book, Legendary, and Atlanta-based business, relationship, and mindset coach who is regularly featured keynote speaker at global events. He serves clients and audiences by empowering them to build and live Legendary Lives. He guides them to build a lasting legacy, work in their zone of brilliance, obtain financial confidence, and live with meaning and balance.
How to Connect with Tommy Breedlove:
Additional Resources:
Fill Your Sales Pipeline Q&A
LIVE Wednesdays at 1:00 pm Eastern / 12 Noon Central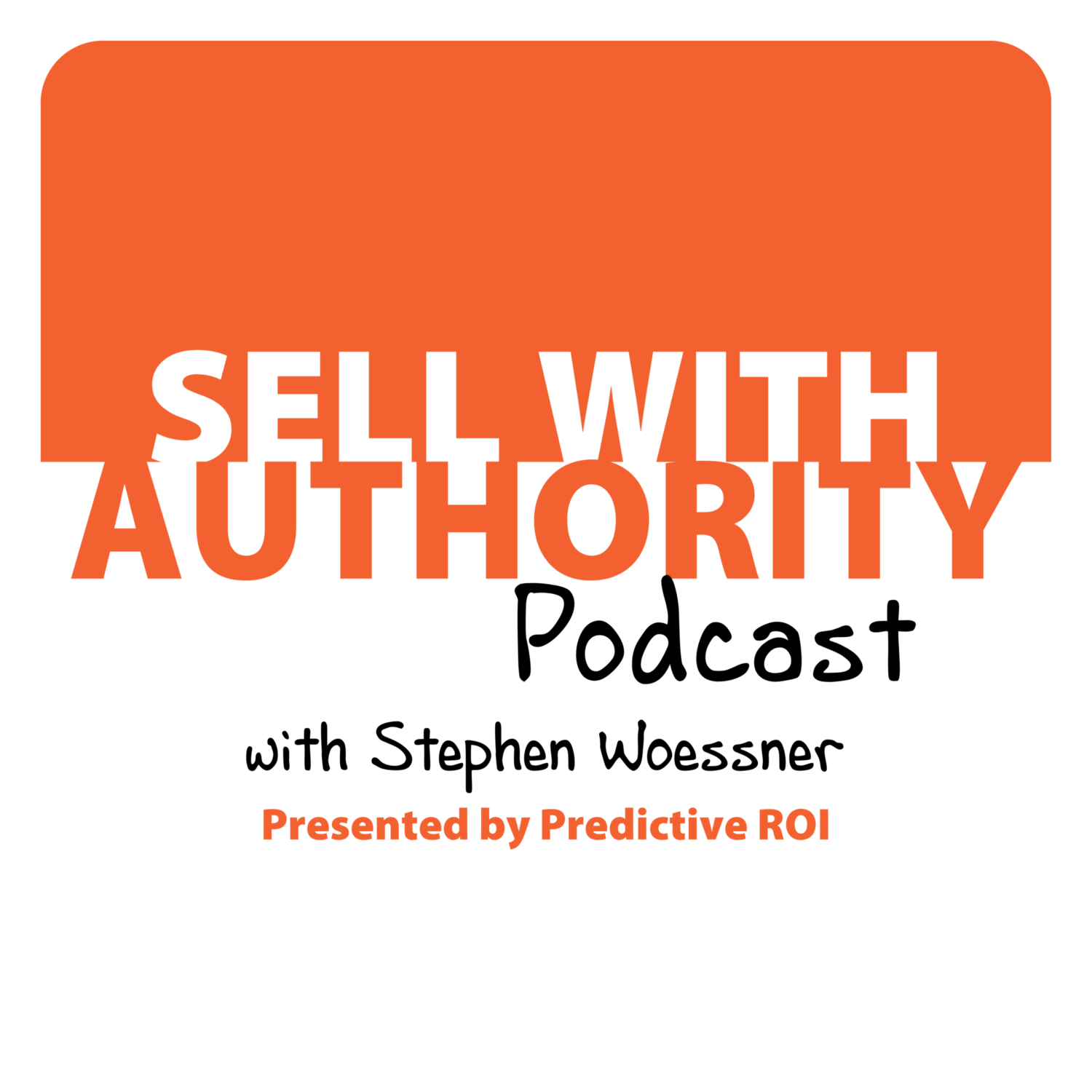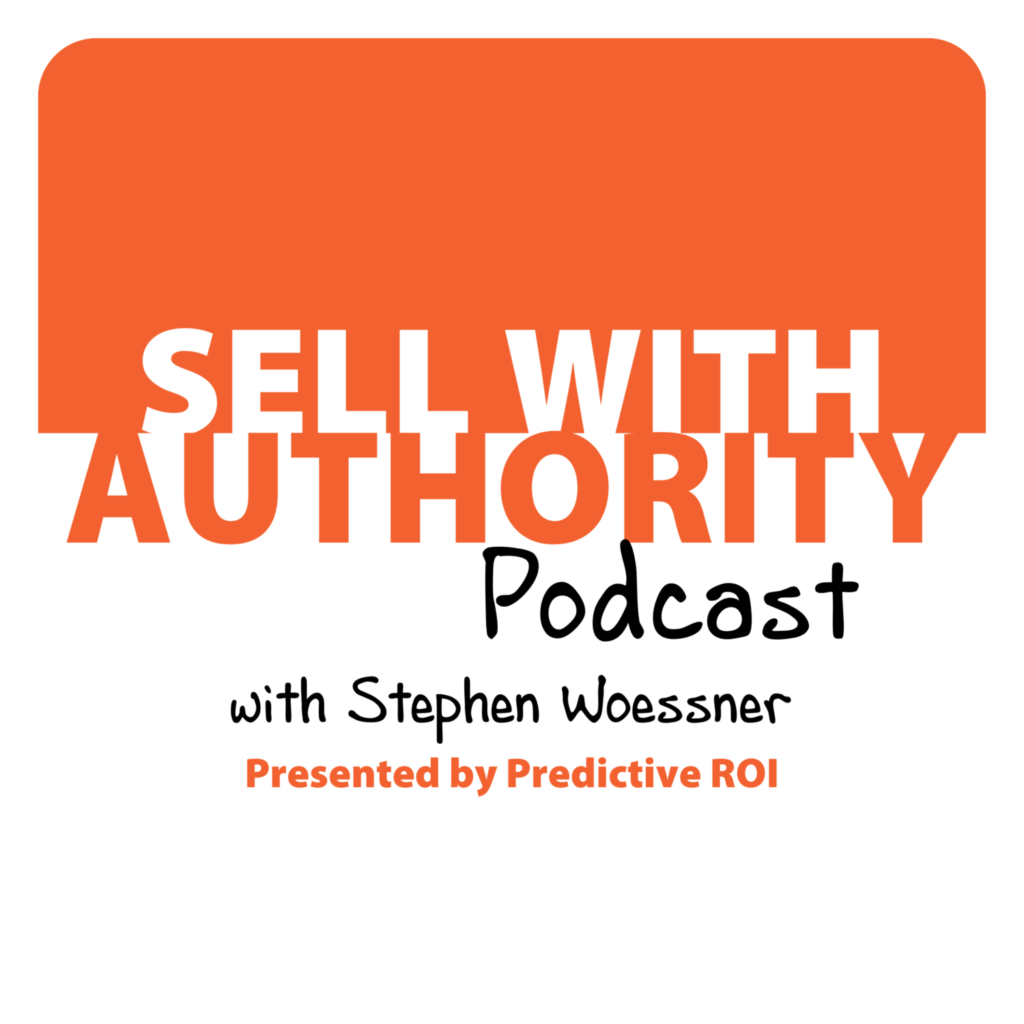 The Sell with Authority Podcast is for agency owners, business coaches, and strategic consultants who are looking to grow a thriving, profitable business that can weather the constant change that seems to be our world's reality.