Love the problem — not the solution, with Shane Foss
Episode 974
Creative Business Solutions
What You Will Learn:
How Shane's upbringing, experience in the U.S. Air Force, and career journey culminated in the launch of health insurance company Hooray Health
Why starting out at the lowest level of healthcare gave Shane a unique perspective on the need for creative business solutions in the health insurance industry
How Shane made the foray into the realm of health benefits, and how he recognized the opportunity to do things differently from the paradigm
Why Shane believes that any life experience can offer valuable lessons that can be applied to future situations
Why hearing the phrase "love the problem — not the solution" from the founder of Waze was a profound, watershed moment for Shane
Why Shane created Hooray Health to address the real challenges and unmet needs of America's uninsured workers
How Hooray Health is structured differently from others in the health insurance industry, creating a better experience for members
Why too many employees are forced to make difficult healthcare decisions based on their financial situations, and how Hooray Health is working to change that
How Shane is using thought leadership to change perceptions and shine a light on the challenges people face in accessing basic healthcare
How Shane first got started in thought leadership, and how he learned the importance of self-promotion and adding value
Creative Business Solutions and Disrupting the Paradigm
Oftentimes we fall into the trap of doing things the way we do them because it's how we have always done them. But it's the creative business solutions — not the same old strategies — that have the potential to create new opportunities and even disrupt entire industries. In this episode of Onward Nation, health insurance company Hooray Health founder and CEO Shane Foss shares how identifying the unmet needs of America's millions of uninsured employees formed the basis for his company's mission to reinvent health insurance from the ground up, and he explains why thought leadership has proven to be a powerful tool to build credibility and get his message out.
Recognizing Opportunities for Creative Business Solutions
For Shane, the "aha!" moment came when he saw firsthand the challenges that uninsured workers were facing in getting access to basic healthcare. Shane began questioning the status quo and wondering if there was a better way to do things — and this train of thought ultimately culminated in the formation of Hooray Health. Shane identified an underserved group and then innovated cost-effective solutions to help them gain access to necessary healthcare services. He saw the problem and then built and iterated on solutions to address it, without falling into the trap of becoming too attached to the solutions his company created. This allowed Hooray Health the flexibility to find new angles and opportunities and to adjust based on the needs of their clients rather than getting too locked into their business model.
Being Bold and Willing to Experiment
At every step during the process of building Hooray Health, Shane was told "you can't do that" or "that will never work", or "you'll never find an underwriter willing to take the risk". Shane might easily have listened to the naysayers, but he kept going. Eventually, he was able to put all the pieces together and offer low-cost, practical healthcare plans that empowered part-time workers and other overlooked segments to attain healthcare while protecting themselves from predatory billing practices. Shane and his team put together creative business solutions that allow them to meet the needs of an otherwise untapped market — while simultaneously creating profits for their business and looking after the needs of their clients. None of this would've been possible had Shane just accepted the conventional wisdom of health insurance at face value.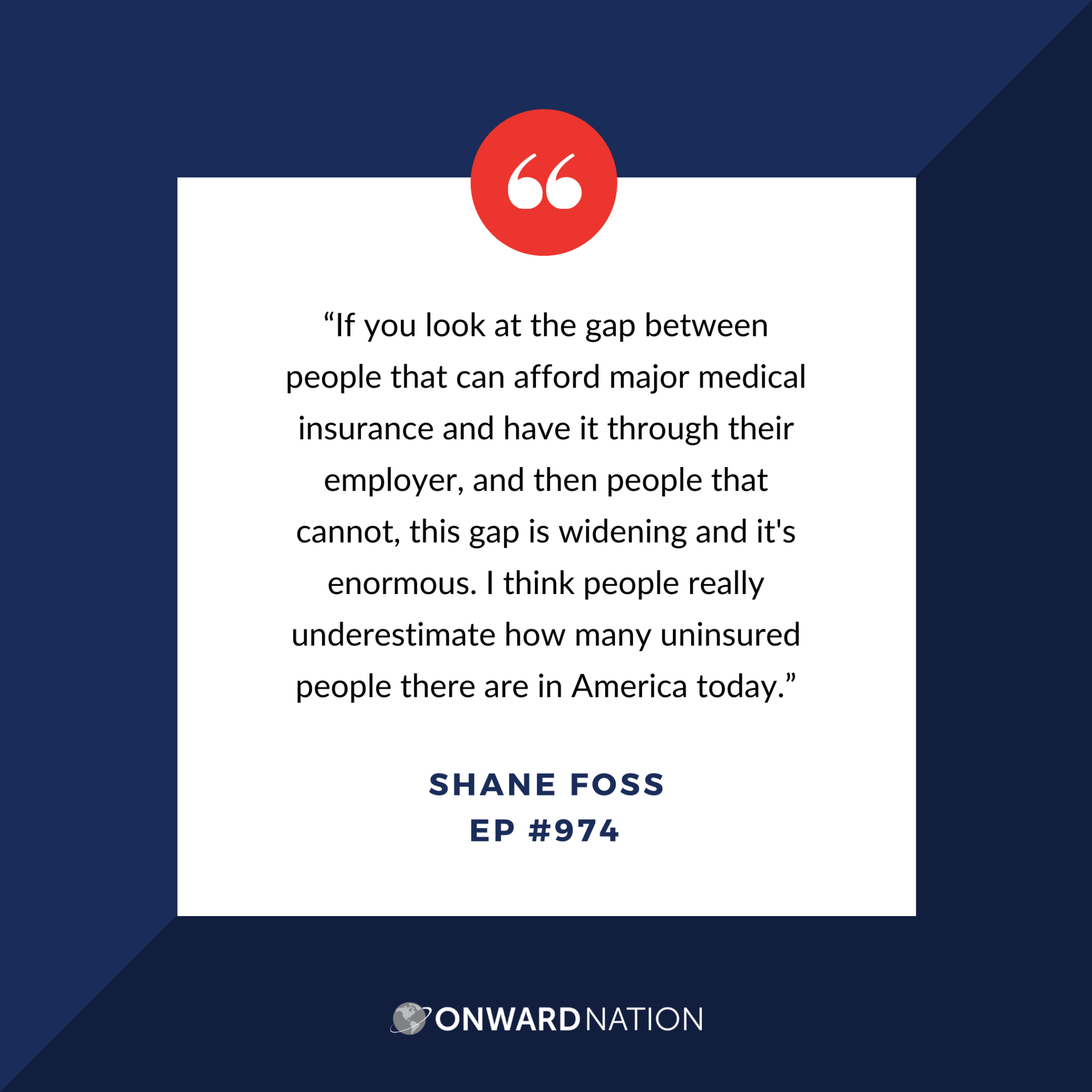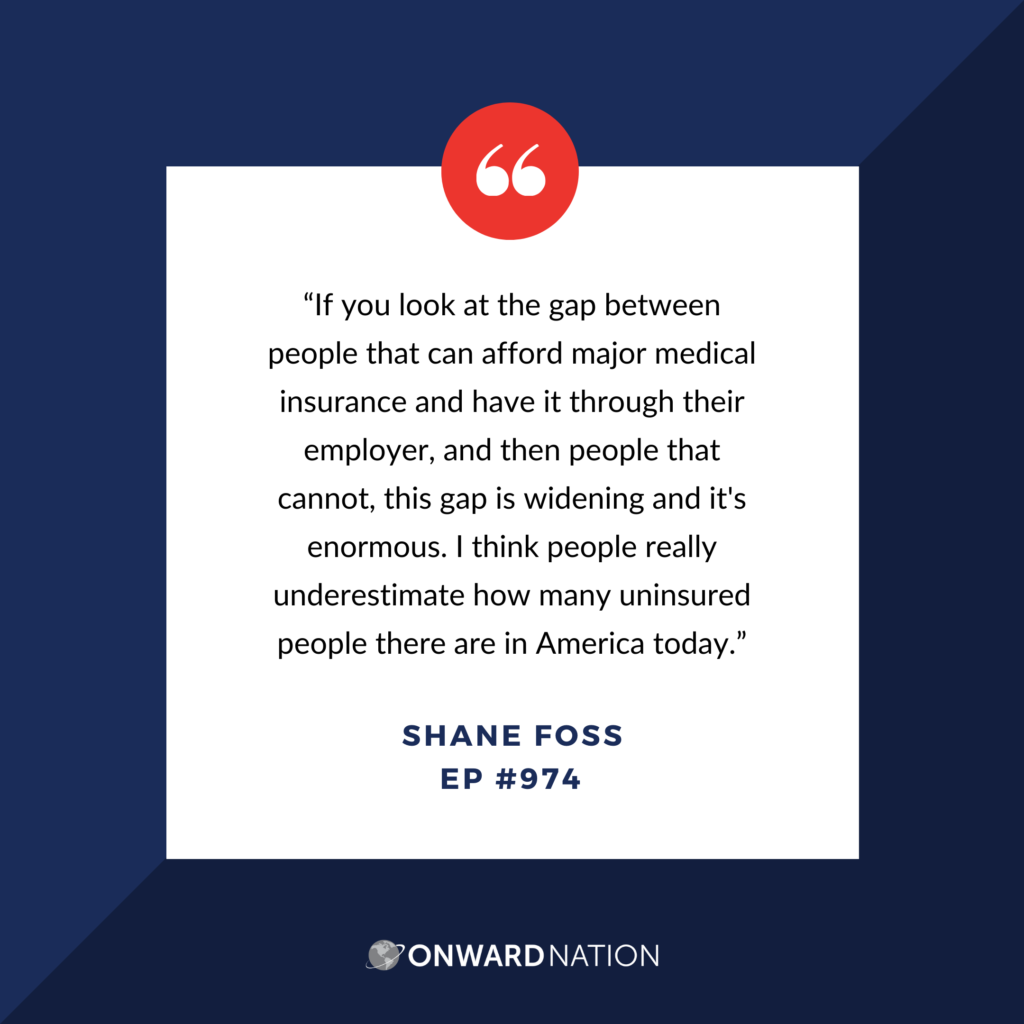 About Shane Foss
With over 20 years of tenure as an executive in the medical industry, Shane Foss became frustrated with how under-served Americans were with the current healthcare options. He set out to make a change and in 2018 achieved this goal through launching Hooray Health, an unconventional health insurance company dedicated to providing affordable basic and urgent health care alternatives to high-deductible health plans.
Through Hooray Health, Foss and his team focus on offering peace of mind to lower-income individuals and families who face medical challenges, while also providing business owners with an affordable way to reward and retain employees. Partnering with companies like Sedera, Ameritas, and Aflac, they have been able to add critical services and supplemental plans giving immense value to employers and individuals.
Throughout his professional experience, Foss has negotiated complex, multi-million-dollar contracts, worked in device sales management, created business strategies, and optimized P&L. He holds an MBA from Rice University's Jones School of Business, a BS from the University of the Incarnate Word, and a Surgical Technologist Certificate from the United States Air Force.
How to Connect with Shane Foss:
Additional Resources:
Fill Your Sales Pipeline Q&A
LIVE Wednesdays at 1:00 pm Eastern / 12 Noon Central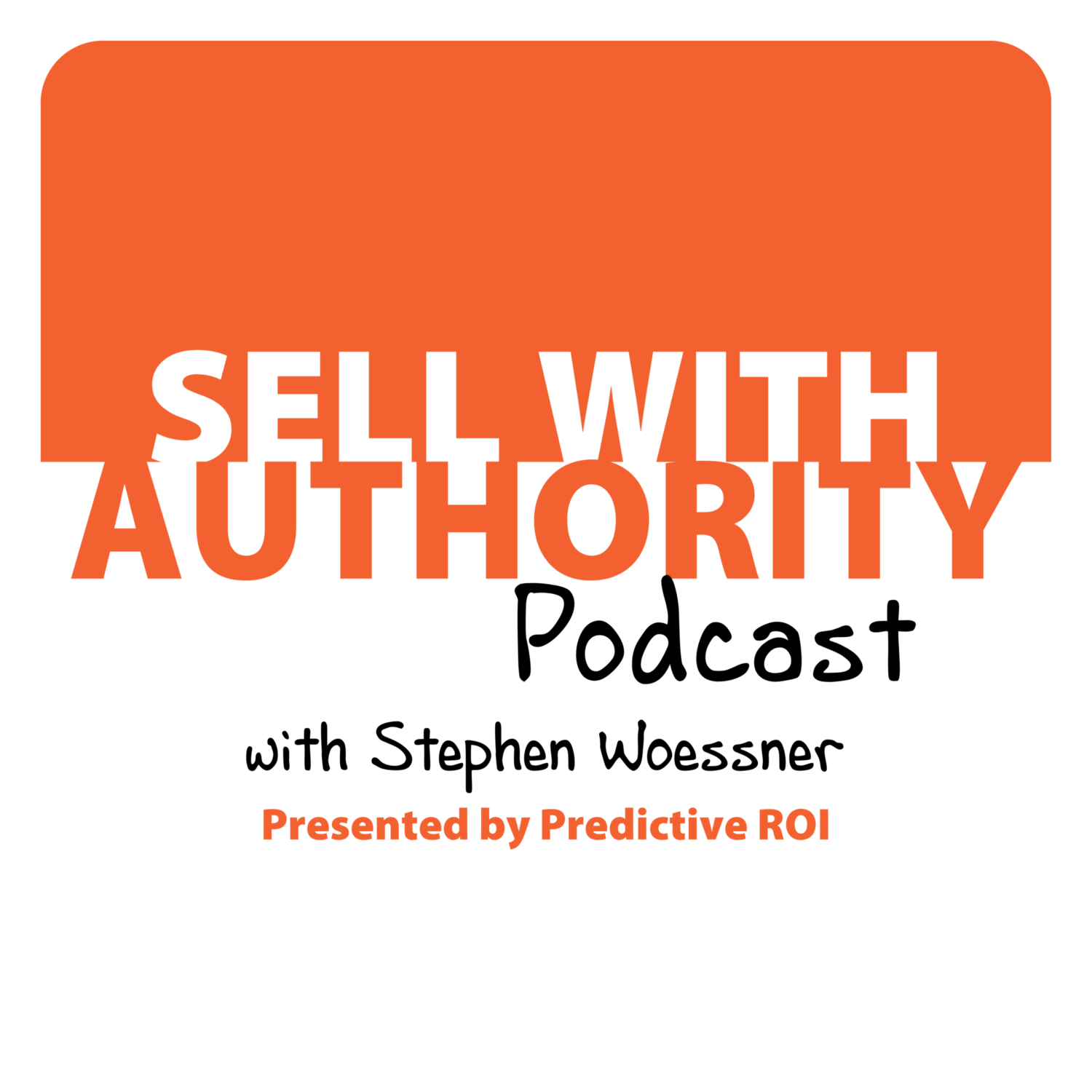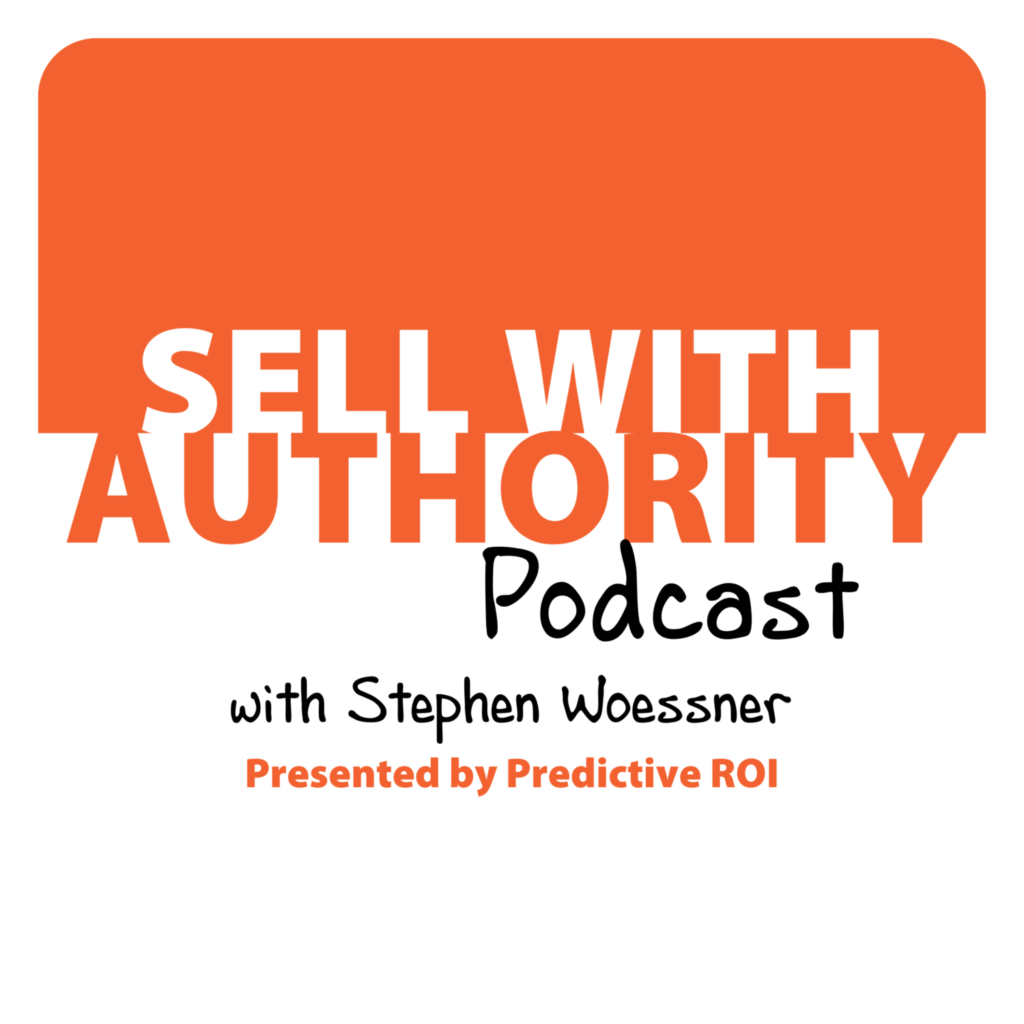 The Sell with Authority Podcast is for agency owners, business coaches, and strategic consultants who are looking to grow a thriving, profitable business that can weather the constant change that seems to be our world's reality.