From basement business to global powerhouse, with Mike McDerment
Episode 976
The Keys to Scaling a Business the Right Way
What You Will Learn:
How mistakenly saving over an invoice led Mike to design the accounting software his business needed, leading to the birth of FreshBooks
How the company that started with six team members in his parents' basement now has millions of users in more than 160 countries
Why Mike was reluctant to raise outside capital and instead self-funded the business for a long time
Why Mike believes that accepting venture capital during the early days could have undermined the value of the business
What important lessons on scaling a business Mike learned growing FreshBooks from just six employees to more than 400
What key organizational growth breakpoints Mike identified on the journey, and how the company had to adapt to each new breakpoint
Why having shared values and alignment within your organization is the key to success, and why every problem in business is ultimately a people problem
How Mike addresses the difficult situation of a team member not being in alignment with their role in the company
Why Mike has chosen to dedicate time to his thought leadership efforts, and why he considers it to be "soul food for entrepreneurs"
Why shifting from time-and materials-based billing to value-based billing can be a powerful game-changer for your business
The Keys to Scaling a Business the Right Way
William S. Burroughs famously said, "When you stop growing, you start dying." We all want our businesses to keep growing, but sometimes we hit obstacles and roadblocks during the scaling process — and the solutions we used to get us where we are often don't work to get us where we want to be. In this episode of Onward Nation, FreshBooks CEO and co-founder Mike McDerment shares how his business, which started out with six team members in his parents' basement, has grown to millions of users in over 160 different countries. And — he shares key lessons on scaling a business he learned during that remarkable growth journey — lessons that can help you fuel the growth of your own business.
Bootstrapping Rapid Growth
Mike created the software that would become FreshBooks after growing frustrated when he accidentally saved over a past billing invoice. That's when he decided to create a better tool for small business accounting. The tool proved successful — and Mike's focus shifted to this new business opportunity. One of the important decisions Mike made early in the life of FreshBooks was to walk away from venture capital funding. At the time, Mike was concerned that the need to offer a return on investment could stunt progress in scaling a business — and so for years, FreshBooks was self-funded. Ultimately, this put the company into a great position now that it is in the pre-IPO stage because it allowed FreshBooks to remain more nimble without being beholden to outside investors during its critical growth period. While Mike believes venture capital isn't always a bad idea, it wasn't the right choice for FreshBooks.
Scaling a Business Takes Alignment and Shared Values
During FreshBooks' remarkable period of growth, the company reached several key milestones and breakpoints. Each time, Mike and the team had to adapt to change and learn new, critical skills directly tied to scaling a business. For example, early on everyone reported directly to Mike — but eventually, the team grew enough that managers needed to be added. As Mike said during his interview, it was important to identify when these breakpoints happened and to adapt the business to continue scaling through them. And it is an ongoing process — as the business grows, the things needed to keep it moving change. Ensuring that everyone is aligned with your mission and values is critical, and if a team member isn't in alignment with their role, it is important to address the situation honestly and clearly. As Mike said, every business problem is a people problem at its heart. Getting the right people in the right seats can help you overcome any obstacle.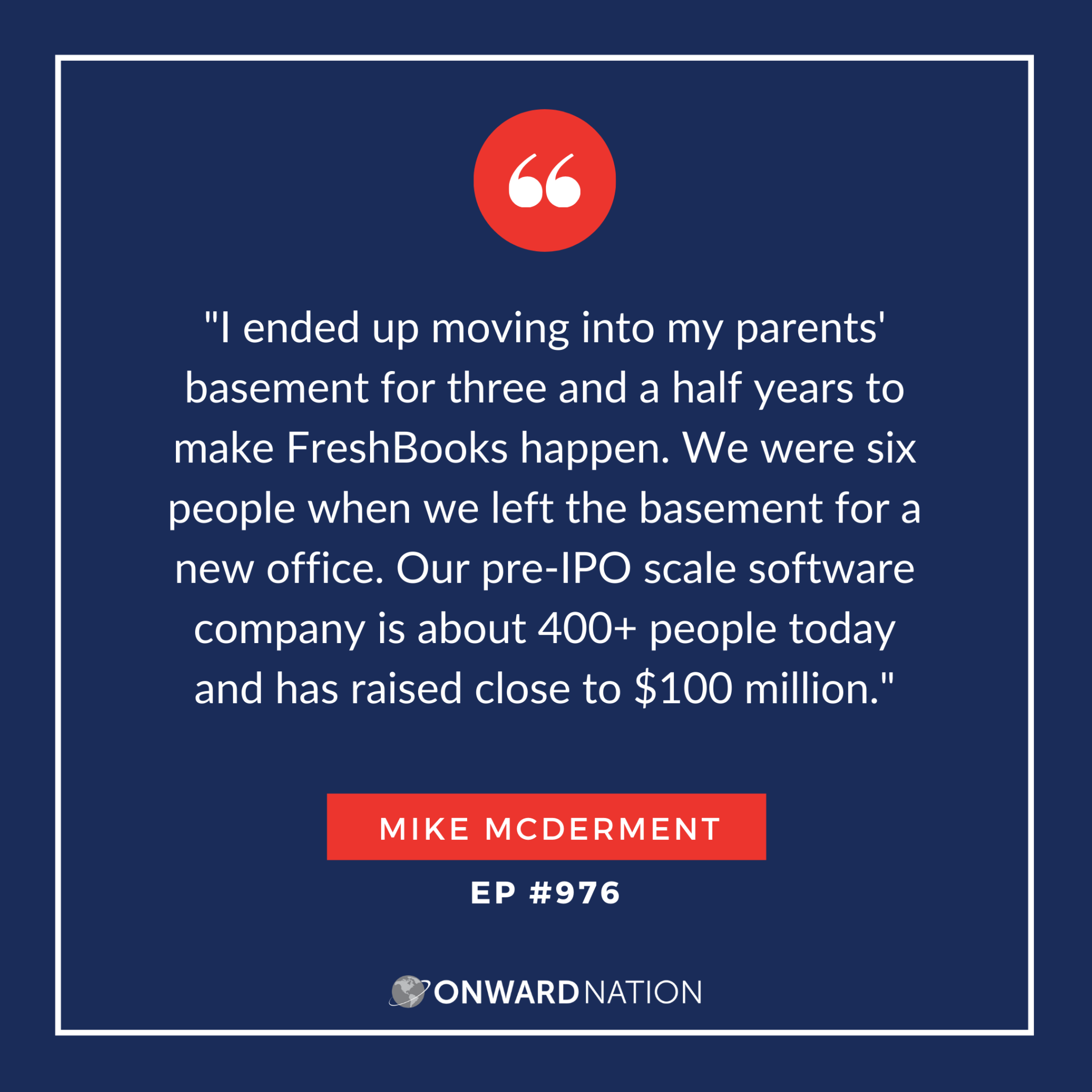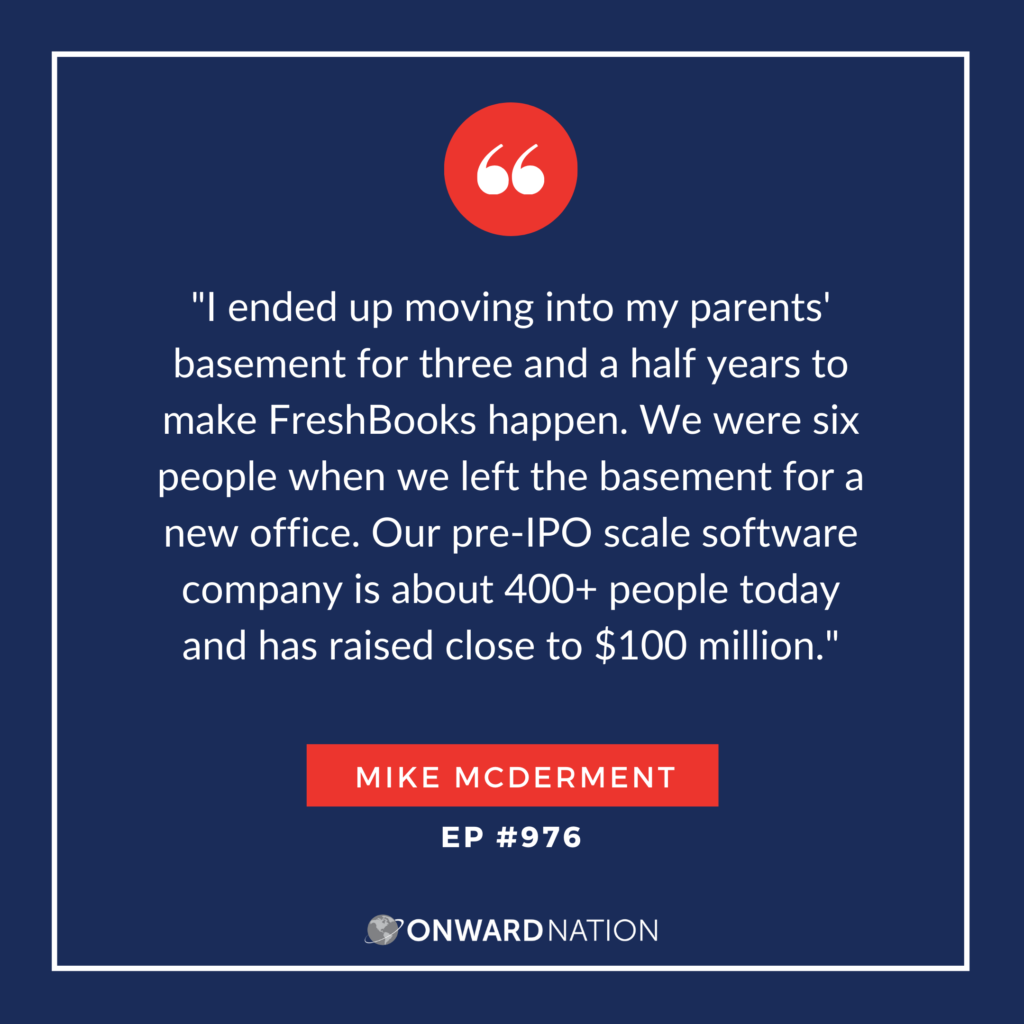 About Mike McDerment
Mike McDerment is the co-founder and CEO of FreshBooks, the world's #1 cloud accounting software for self-employed professionals. Built in 2003 after he accidentally saved over an invoice, Mike spent 3.5 years growing FreshBooks from his parents' basement. Since then, over 10 million people have used FreshBooks to save time billing and collecting billions of dollars. A lover of the outdoors, Mike has been bitten so many times it's rumored he's the first human to have developed immunity to mosquitoes.
How to Connect with Mike McDerment:
Additional Resources:
Fill Your Sales Pipeline Q&A
LIVE Wednesdays at 1:00 pm Eastern / 12 Noon Central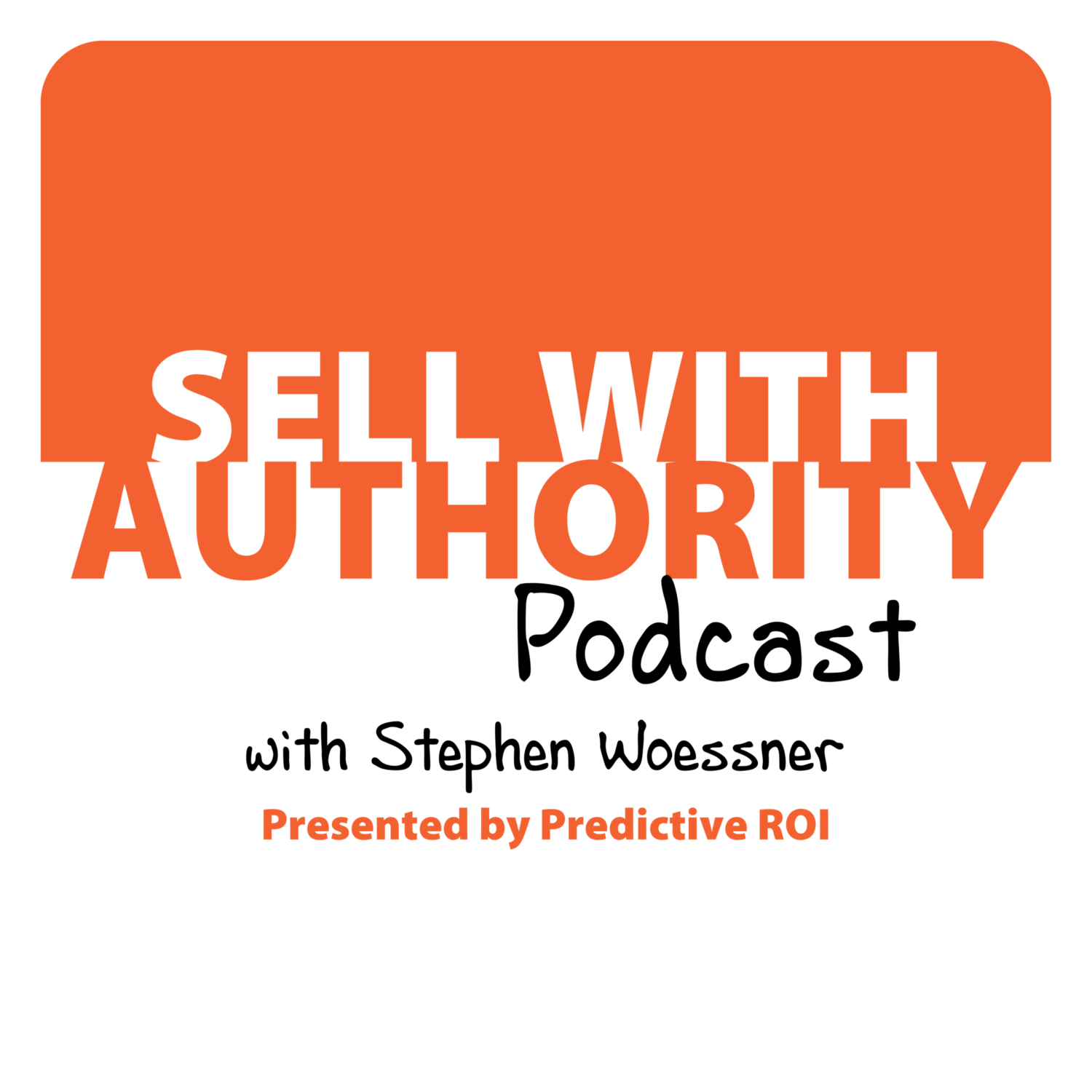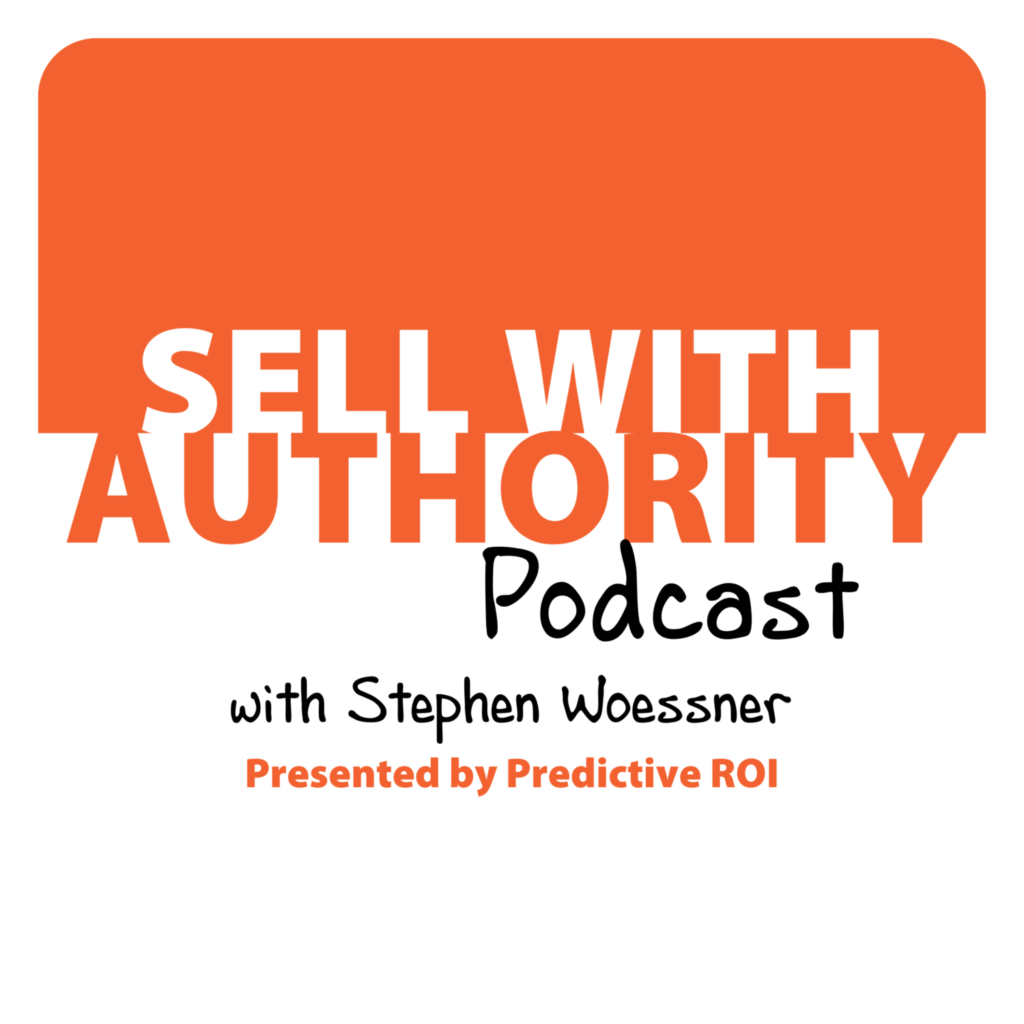 The Sell with Authority Podcast is for agency owners, business coaches, and strategic consultants who are looking to grow a thriving, profitable business that can weather the constant change that seems to be our world's reality.