Episode 729: Drive revenue from podcasting, with Stephen Woessner
Good Morning Onward Nation…I'm Stephen Woessner, CEO of Predictive ROI and your host for Onward Nation. Welcome to Episode 729, which will be solocast — with a twist. If you have been listening to the show for a while now, you know that from time-to-time I change up my solocast recipe and I share an episode where I was a guest of another business owner on his or her podcast.
And I do this from time-to-time because my goal is always to be helpful to you — provide some key insights, some strategies, some new perspectives, some helpful advice or recommendations. And as much as I love going deep into a particular topic during one of our traditional solocasts…sometimes the questions asked by another host are awesome and the overall conversation would also be helpful to you, Onward Nation.
And that is what I am going to share with you this morning. My good friend, Leanne Pressly, a two time guest here at Onward Nation, invited me back from an encore interview for her show called, The Business of Craft.
I was eager to share this with you because Leanne asked me some detailed questions about how to drive revenue and make money from podcasting. You may find the strategies along with the step-by-step recipes I shared with Leanne to be helpful.
Leanne and I also go down the path of mistakes business owners need to avoid if they decide to launch a podcast as part of their cornerstone content strategy.
We even cover specific equipment and the minimal amount of tech a business owner needs to master in order to have successful podcast out in front of their business. Because being successful with your own show, Onward Nation, is less about the microphone and much more about your content strategy, who you are looking to serve, how you serve them, how you will be helpful to your audience, and then ultimately, how your podcast will drive biz dev for your company.
Which is why Leanne and I worked our way through the top three monetization strategies that my Predictive ROI team help clients get into place — and how you can do the same for your business.
And last but not least…Leanne and I confront some of the biggest obstacles to success with FEAR being the most paralyzing. Onward Nation, FEAR is nothing more than the imposter syndrome trying to rear its ugly head — so don't let it. Leanne and I give you some tips on how to break past this obstacle.
Okay…one last thing before we dive into the discussion with Leanne…our first YouTube video will air on Thursday, May 3rd — it is in our airing schedule — we have been collecting the final footage over the last couple of weeks while we have been in Austin, Seattle, and San Diego working on-site with some of our Predictive clients as well as a couple of speaking engagements.
I am very excited to share Episode 1 of our YouTube series with you on Thursday, May 3rd — stay tuned.
Okay…now let's dive into the conversation with Leanne Pressly and me on her show, the Business of Craft.
—–
Welcome back, Onward Nation. I hope you found the conversation with Leanne helpful.
One of the topics that Leanne and I covered was the nice steady growth that is taking place regarding podcast listenership. Edison Research and Triton — in partnership with National Public Radio — collect and report on trends in podcast listenership each year — and each annual report shows continued growth — but slow growth — not a hockey stick — slow, steady growth.
I am emphasizing this point because over the last several weeks, I've been invited to speak in front of several groups on the topic of "voice" and its impact on business development. And one of the questions that always comes up is whether or not there is a bubble in podcasting — and if there is a bubble — does it make sense for a business owner to launch their own podcast.
So I share the numbers — because there isn't a bubble — and I get that may sound like a biased answer since Predictive ROI produces a lot of cornerstone content in the form of podcasts.
But, by the research, the answer truly is no — there is not a podcasting bubble.
Yes, there are a lot of shows — but most business owners who decide to launch a podcast quit after just 7 episodes — it is called podfading. And yes, there is a lot of content out there — but fortunately for you if you are considering having your own show — very little of the content you will be competing with is good.
And…you don't need 1 million downloads a month to be successful with your own show. For example, if your show received 9,000 downloads per month…you would be ranked in the Top 5% of all podcasts. The Top 5%, Onward Nation!
But don't make this your goal.
Instead, follow Leanne's strategy of going niche and focusing on an audience where you can be super super helpful — just like Kevin Kelly's recommended in his epic blog post, 100 True Fans.
So…podcasting deserves your consideration. But more importantly…I encourage you to step back and consider three overall ingredients in a successful content strategy…
First…get really clear on your point-of-view — where have you planted your flag — or have you — and if not — you need to. What you stand for — where you add value to clients and why you?
Second…you need a strategy for creating consistent cornerstone content around your POV — so that this becomes your thought leadership being shared with your audience on a consistent basis — so you can build your nation of true fans. Your cornerstone content might be a podcast, it could be a video series, maybe it is a rockin' awesome blog, a book, or a research project. Whatever type of content matches up best with your skills and talents is the key — and — making sure you roll out a channel agnostic strategy. So don't just have a podcast — you also need another channel or two because true thought leaders are not one trick ponies. So use your podcast content to create your next book just like I did with Onward Nation solocasts and my book, Profitable Podcasting — I shared that lesson in the discussion you just heard with Leanne.
And third…before you begin creating any form of cornerstone content — you need to have a monetization strategy so you can clearly see how your podcast, your blog, or your video series will drive biz dev for your company. And if you can't get clear here — then keep working at it.
So with that said…I want to say thank you for taking the time to be here with me today. It is always an honor to have you here.
And please continue to let me know what you think of Onward Nation…good or bad…I always want your feedback. My direct email address is [email protected] — and yes — that is my actual Inbox. No fancy filters or filing system and I read and reply to every single email.
So please let me know how you think we are doing. I look forward to hearing from you.
We will be back tomorrow with an incredible interview. Don't miss it.
Until then, onward with gusto!
Fill Your Sales Pipeline Q&A
LIVE Wednesdays at 1:00 pm Eastern / 12 Noon Central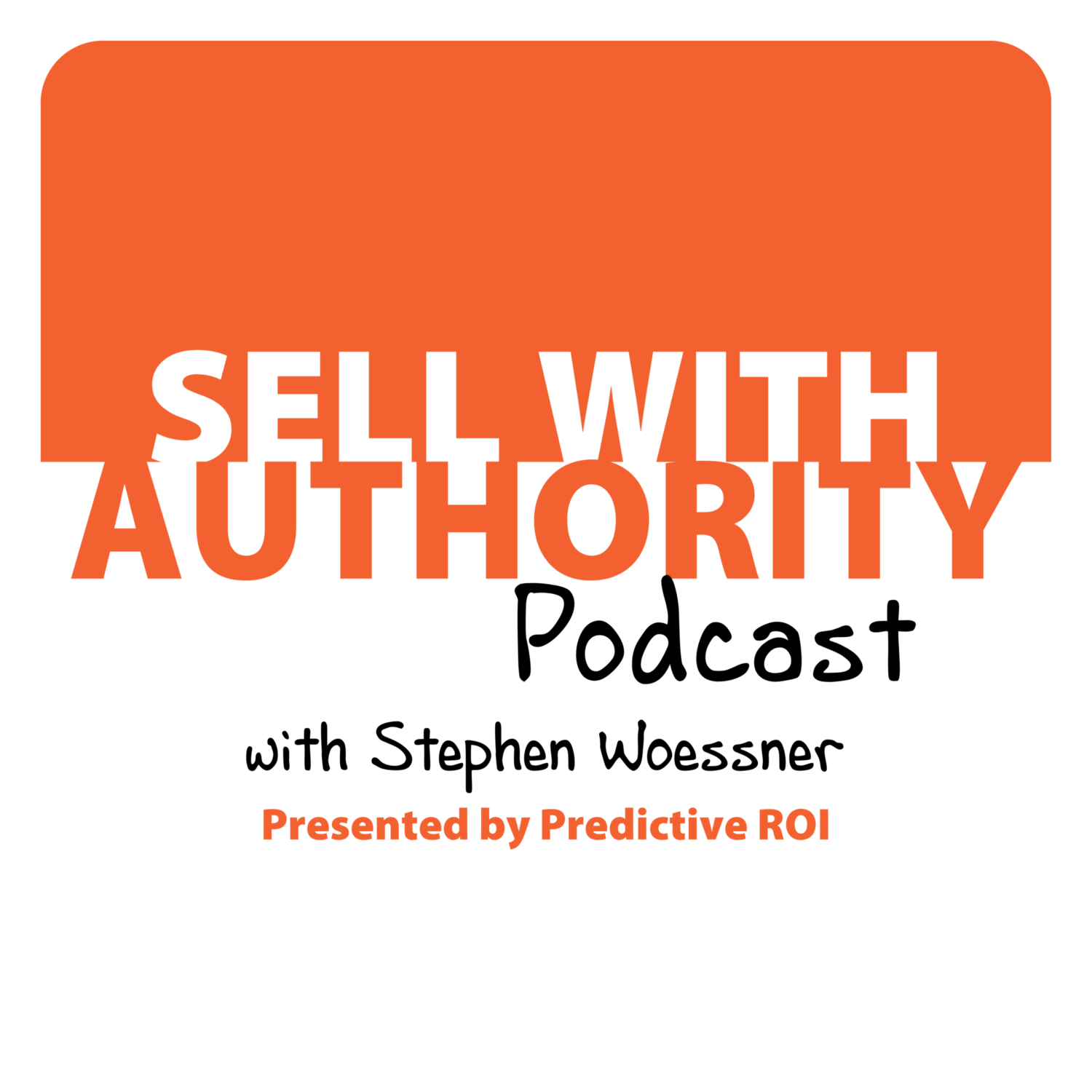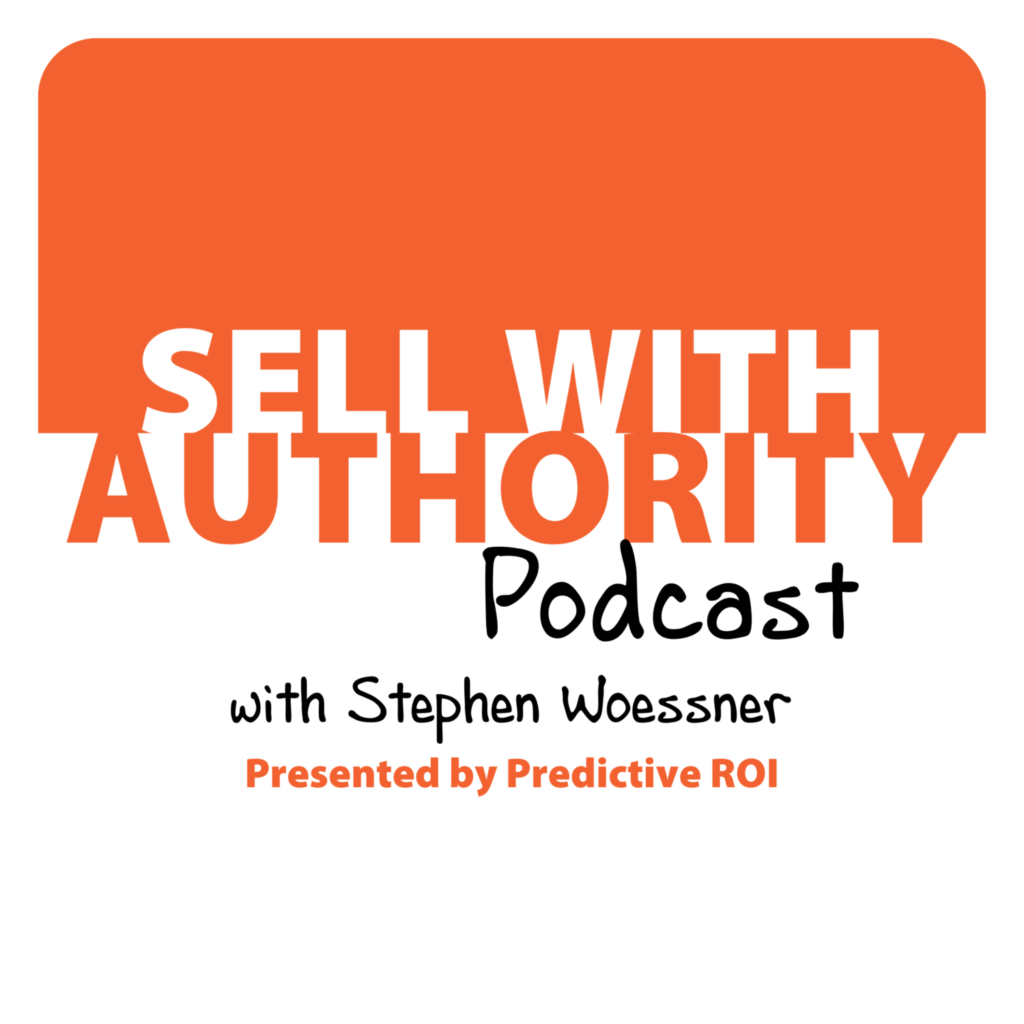 The Sell with Authority Podcast is for agency owners, business coaches, and strategic consultants who are looking to grow a thriving, profitable business that can weather the constant change that seems to be our world's reality.