Mentorship is Critical in Your Business, with Stephen Woessner
Episode 631
Stephen is the CEO of Predictive ROI and the host of the Onward Nation podcast. He is the author of three bestselling books including the recently released Profitable Podcasting. He is also a speaker, trainer, and his digital marketing insights have been featured in SUCCESS, Entrepreneur, The Washington Post, Forbes, Inc. Magazine, and other media.
Subscribe to Onward Nation!
Good Morning Onward Nation and welcome to Episode 631…it is always a pleasure and honor to have you here with me. Before we get to today's solocast, Onward Nation – I owe you a couple important thank you's.
First, I want to say thank you for all of the ratings and reviews on iTunes. We just received a wave of new reviews and I want you to know how grateful I am for that.
You taking time out of your day to let us know what you think of the show is something my team and I take very seriously – something we consider sacred – whether you give us a thumbs up or a thumbs down – hearing from you is how we get better each and every day.
So thank you, Onward Nation, for your continued support, feedback, and all of your ratings and reviews.
And second, I want to say thank you for sharing Onward Nation episodes with your friends and colleagues…because each and every share, retweet, and post you do helps Onward Nation become heard by more people in more countries. Because of you…listeners in 119 countries have become part of Onward Nation. Because of you…business owners from around the world are able to learn from other successful business owners and how they think, act, and achieve.
So thank you, Onward Nation!
I appreciate your time and attention more than you will ever know – and the fact that you have chosen to invest a part of your day making Onward Nation what you listen to and study means a great deal to me and to my entire team.
Okay, now let's dive into today's solocast.
And with today's solocast – I am going to include a twist similar to what I did back in Episode 612 when we decided to air an interview from when I was the guest on the Integrate and Ignite Podcast…which is hosted by my friend, Lori Jones…CEO of Avocet Communications.
Being a guest on another podcast gives me a special opportunity to share perspectives, insights, and experience that I might not normally share during an episode with an Onward Nation guest.
So I wanted you to hear the episode with Lori because of the takeaways that might be helpful if applied into your business.
So for today's solocast…I am going to follow a similar recipe. We are going to air an episode where I was a guest on the podcast, MYM Your Business: The Brutal Truth, hosted by Colin Sprake.
I wanted you to hear this interview because of the depth that Colin and I explored the value of mentorship, the biggest mistake I made by not listening to the advice of Darren Hardy, one of my personal mentors, and the impact the right mentorship program can have on your company, its culture, as well as the dollars and cents behind it, in my opinion.
Colin and I also went pretty deep into business development and why I think business owners are missing a big opportunity by not focusing their time and attention on their Dream 50 prospects.
Okay, Onward Nation…so without further adieu, here is Colin Sprake from MYM Your Business: The Brutal Truth, and yours truly, as his guest.
======================
Okay…welcome back, Onward Nation.
I hope you found the conversation with Colin Sprake to be helpful in illustrating the power and influence of great mentorship and the impact it can have within your business and on your team.
In fact…we take mentorship so seriously here at Predictive ROI that each member of our leadership meets each week for a dedicated, one-on-one mentorship session with each of the teammates on their respective teams.
This process has helped us grow as a team, become stronger has a team, reinforced our values as a team, and helped us uncover potential problem areas for clients and solve them before they became actual problem areas.
And most importantly…the weekly sessions have helped us invest in our younger leaders – both in them as teammates and in their career path.
We do and invest in all of this so that on the day one of our teammates is invited to join the Predictive ROI leadership team, they are well-prepared, they have seen the situations before, and they know they have teammates around them who will support them no matter what.
That is a valuable culture…so that when the going gets tough and we all need to dig even deeper…or…when we are riding high and there is praise and thanks to go around…we stay grounded and realize that is all about the team.
So for all of us here at Predictive ROI…it is always…100% of the time…about the team…and my hope is that some of that message came through in my discussion with Colin – and – that there were takeaways that you can apply into your business, too.
So with that said…
Thank you again for taking the time to be here today…I am grateful for you making Onward Nation what you listen to and study. We all have the same 86,400 seconds in a day and I appreciate you taking some of your invaluable time and sharing it with me.
Until tomorrow…onward with gusto!
Fill Your Sales Pipeline Q&A
LIVE Wednesdays at 1:00 pm Eastern / 12 Noon Central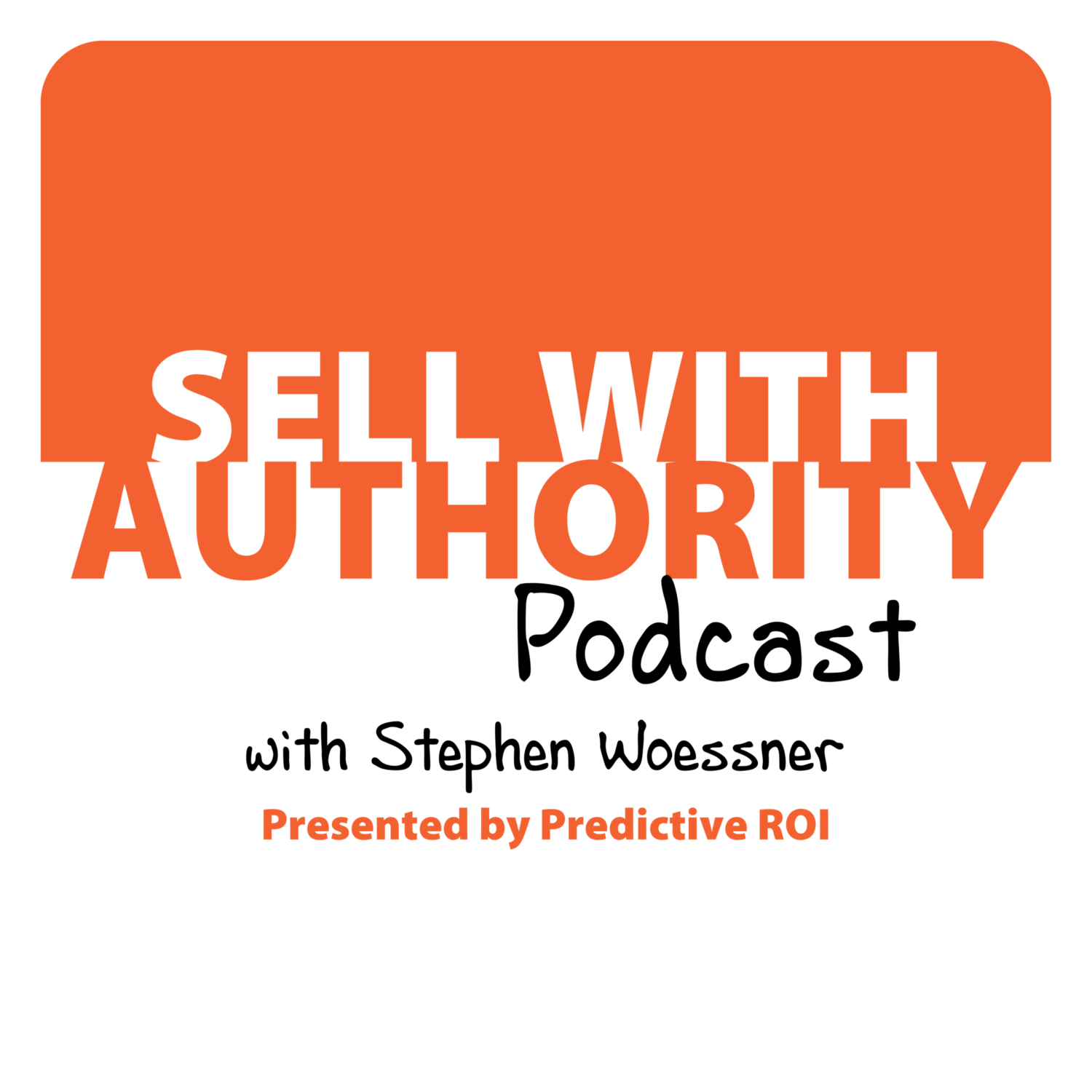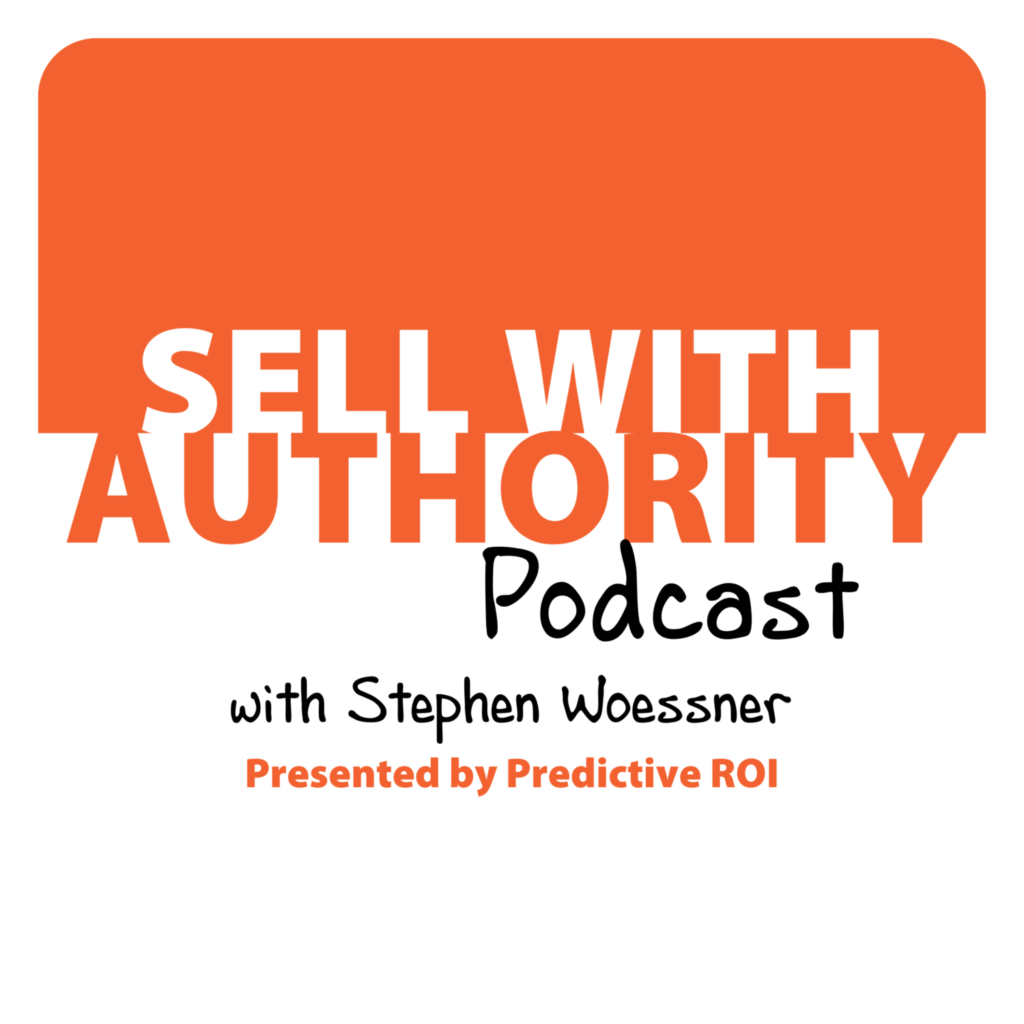 The Sell with Authority Podcast is for agency owners, business coaches, and strategic consultants who are looking to grow a thriving, profitable business that can weather the constant change that seems to be our world's reality.