Most painful lesson learned, with Stephen Woessner.
Episode 470
Stephen is the CEO of Predictive ROI and the host of the Onward Nation podcast. He is the author of two bestselling books, speaker, trainer, and his digital marketing insights have been featured in SUCCESS, Entrepreneur, The Washington Post, Forbes, Inc. Magazine, and other media.
Subscribe to Onward Nation!
Good Morning Onward Nation – I'm Stephen Woessner and welcome to Episode 470 – this week's solocast.
And it's during these weekly solocasts that I tend to go deep into tactics…where you and I get our hands dirty…where we cover a series of step-by-step business building recipes that oftentimes focus on scaling, sales, lead gen, hiring, or other business development topics that can help you move your business onward to that next level.
But today I am going to turn the tables…on you and on me.
I'm still going to share and teach but it is going to be from the perspective of a guest on another podcast. The Avanti Entrepreneur Podcast, which is hosted by my good friend, Dave Mammano, a three-time guest on Onward Nation.
You may remember Dave and the wisdom he shared during Episodes 17, 145, and 438 of Onward Nation.
Dave recently launched his own podcast and he already has listeners in 67 countries – and – his show has been a major source of new revenue for his business.
When Dave invited me to be a guest on his show – I said – "Heck, yeah, I want to do that!"
What I love about Dave's interview style – and I think you will too – is that he is fun, energetic – but – he still asks the tough questions.
During the interview, Dave asked me to share the story and the lessons learned when Predictive ROI, my core business, lost $200,000 when we had to cancel a major live event. It was a major mistake and a very painful failure – and I share all the details with Dave. Nothing hidden.
Dave also asked me to share that proverbial moment from May 2015 when I decided to launch Onward Nation and the business case behind the show.
We even talked through some of the lessons and legacy I learned from my grandfather and how what I learned has shaped our company culture here at Predictive ROI.
Dave and I also dug deep into mentorship, how I meet one-on-one with all of my direct reports at Predictive ROI each week for mentorship lessons – and – how I have become a better mentor as a result of my accountability calls every Friday morning with my good friend, Don Yaeger.
And…I even share with Dave some of my experiences from working with nuclear missiles when I served in the United States Air Force – and – what it was like the one day my team and I had to rush into a silo one day to stop a missile from catching fire. Yeah – that was a rock solid awesome day to be sure, Onward Nation – but more importantly – it was from lessons like these that I learned that I have a real love and skill for troubleshooting and quickly solving problems.
Okay…so here we go…Dave Mammano…and me…on The Avanti Entrepreneur.

So there you have it Onward Nation. I hope you had as much fun listening to the conversation, as it was to record.
Dave is awesome…and if you haven't listened to his show before this one…I highly recommend you visit AvantiEntrepreneurGroup.com for his other outstanding episodes and free resources.
So with that said…I want to say thank you, Onward Nation.
Thank you for being here – thank you for all of your support – thank you for all of your daily encouragement – thank you for all of the wonderful emails sharing what you like about the show – and just as important – sharing how my team and I can get better – how we can deliver even more value to you.
I appreciate the emails, the tweets, the Facebook posts, and all of the connection requests on LinkedIn. I want you to know how much you mean to me – how much you and what you share with us energize my team and me.
You and your feedback is the lifeblood of the show and so before we dive into today's lesson – I want you to know how much I deeply appreciate you taking some of your precise 86,400 seconds you were blessed enough to receive today – and sharing your time – your most precious asset – and deciding to share it with me.
I wish you the best of success as you conquer big goals and challenges the rest of this week – and look forward to having you back here tomorrow when we will have the opportunity to learn directly from Jared Nichols – you will not want to miss it.
Until then…onward with gusto!
Fill Your Sales Pipeline Q&A
LIVE Wednesdays at 1:00 pm Eastern / 12 Noon Central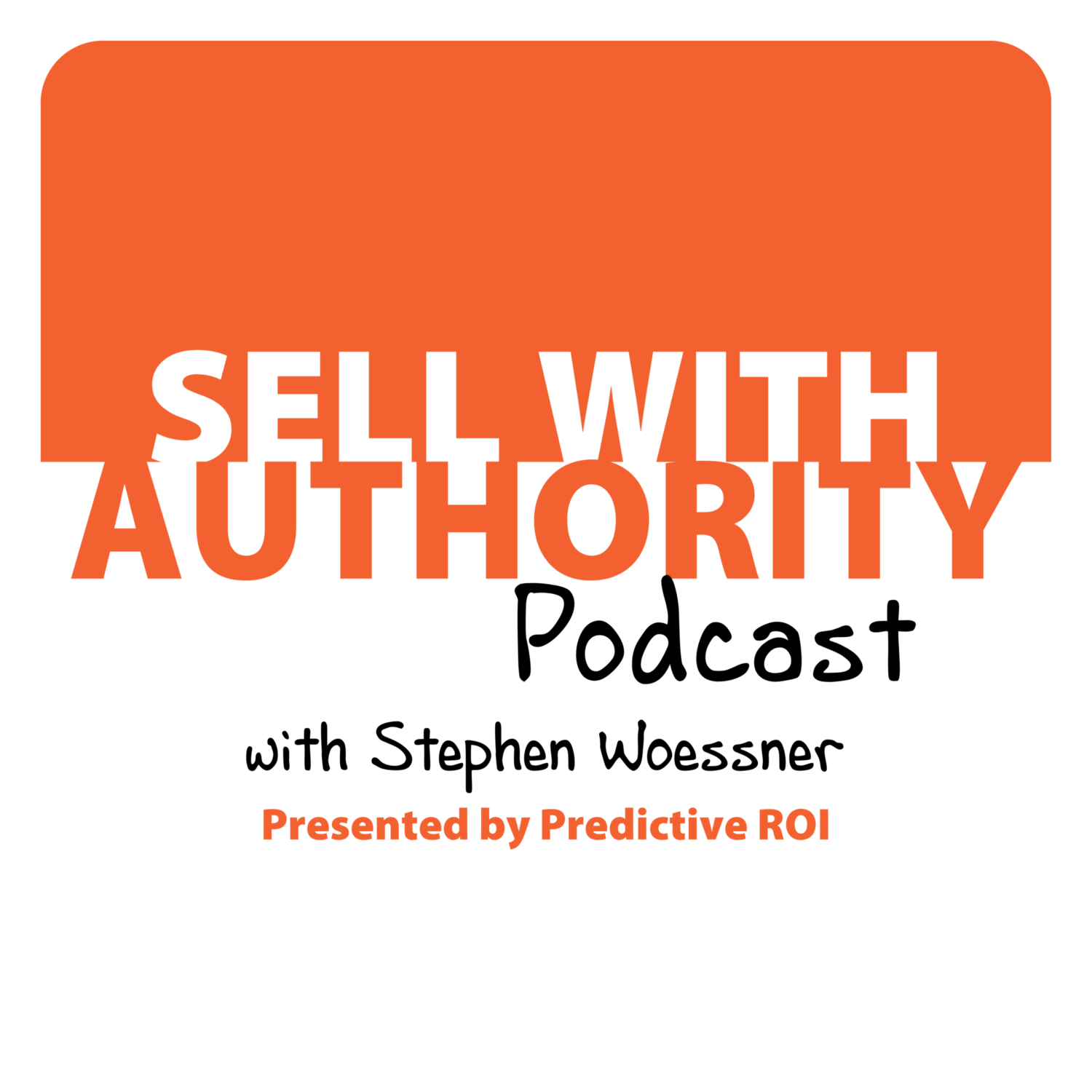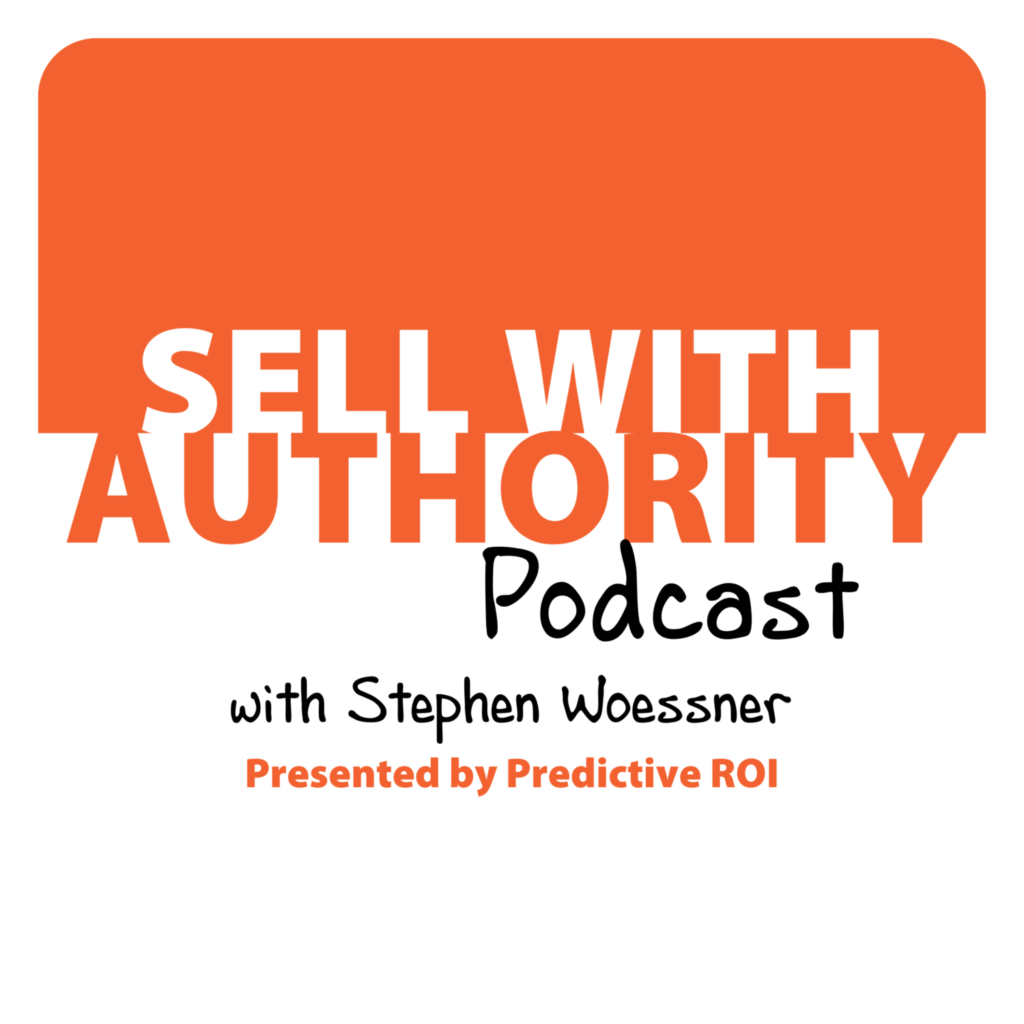 The Sell with Authority Podcast is for agency owners, business coaches, and strategic consultants who are looking to grow a thriving, profitable business that can weather the constant change that seems to be our world's reality.