Mentorship Awesomeness! Strategies & Questions, with Stephen Woessner.
Episode 420
Stephen is the CEO of Predictive ROI and the host of the Onward Nation podcast. He is the author of two bestselling books, speaker, trainer, and his digital marketing insights have been featured in SUCCESS, Entrepreneur, The Washington Post, Forbes, Inc. Magazine, and other media.
Subscribe to Onward Nation!
Good Morning Onward Nation…I'm Stephen Woessner and welcome to this week's solocast…Episode 420. My hope for you is that your week has started off with some excellent momentum, that you are checking your vital priorities off your list, that your daily work has revolved around your vital functions, and that you are measuring your activity with the right vital metrics…and that everyone on your team is following your lead — your tangible example — as they witness your level of commitment to excellence in accomplishing what you set out to accomplish.
Each and every day — whether we acknowledge this reality or try to ignore it — or run from it — we we are mentoring everyone around us each day. We are mentoring when we are having a bad day — and we are mentoring when we are having a great day. In my opinion, mentorship — giving and receiving — is one of the most vital priorities for successful business owners. And here at Predictive ROI…my team and I strive to be the best we can possibly be — to study mentorship — to continually learn — to watch other great mentors to uncover how they do their best work — and then apply those same strategies into our business to accelerate our performance.
My team and I are in continuous learning mode…that is one of the reasons why I started our Onward Nation podcast…to take our education to a completely new level — to learn from the best of the best — and it has definitely delivered. We also look to attend workshops, seminars, lectures, study books as a team, and invest a great deal of time toward one-on-one mentorship.
So when Drew McLellan, top dog at the Agency Management Institute, and three time alum here at Onward Nation, recently let my leadership team and I know about a workshop he was hosting that would focus on managing the Millennial workforce — but more specifically — the workshops would dive deep into mentorship strategies that could be applied across all generations — we were all in!
It was easy to see that the workshop would be an opportunity for us to take our mentorship capability onward to a completely new level.
And that is exactly what happened.
So for today's solocast — I am going to share several of the biggest, most tangible takeaways from the workshop. I am going to pass them on to you in full transparency so you can apply them with your team straightaway.
But before I do…I want to introduce the instructor of the workshop and creator of the curriculum. His name is Mitch Matthews. You may remember Mitch and the wisdom he shared during Episode 94 of Onward Nation when he shared the powerful lesson of "Be interested — not interesting".
Mitch is also a keynote speaker, a success coach, and a best-selling author. His podcast, "DREAM. THINK. DO." is at the top of the iTunes charts and he has worked with leaders and teams from organizations like NASA, Disney, Booking.com, and the Principal Financial Group. Plus, Mitch speaks on college campuses around the country. He's passionate about helping entrepreneurs and leaders to dream bigger, think better, and do more of the stuff they were put on the planet to do.
Let me tell you, Onward Nation…being in the classroom as one of Mitch's students — as opposed to interviewing him for our show — was like experiencing a whole…new…level of AWESOME!
What my leadership team and I learned from Mitch will take our mentorship and leadership here at Predictive to a completely different level.
Mitch and his curriculum were transformational — and I don't use the "transformational" word lightly at all.
Our time with Mitch was so transformational that I am going to share some of my biggest takeaways with you this morning — during this solocast — so you can immediately take what we learned — and apply it directly into your mentorship sessions with your team.
You will then see the results like what we are seeing here at Predictive.
Please listen to the episode above to hear the lessons we learned.
Fill Your Sales Pipeline Q&A
LIVE Wednesdays at 1:00 pm Eastern / 12 Noon Central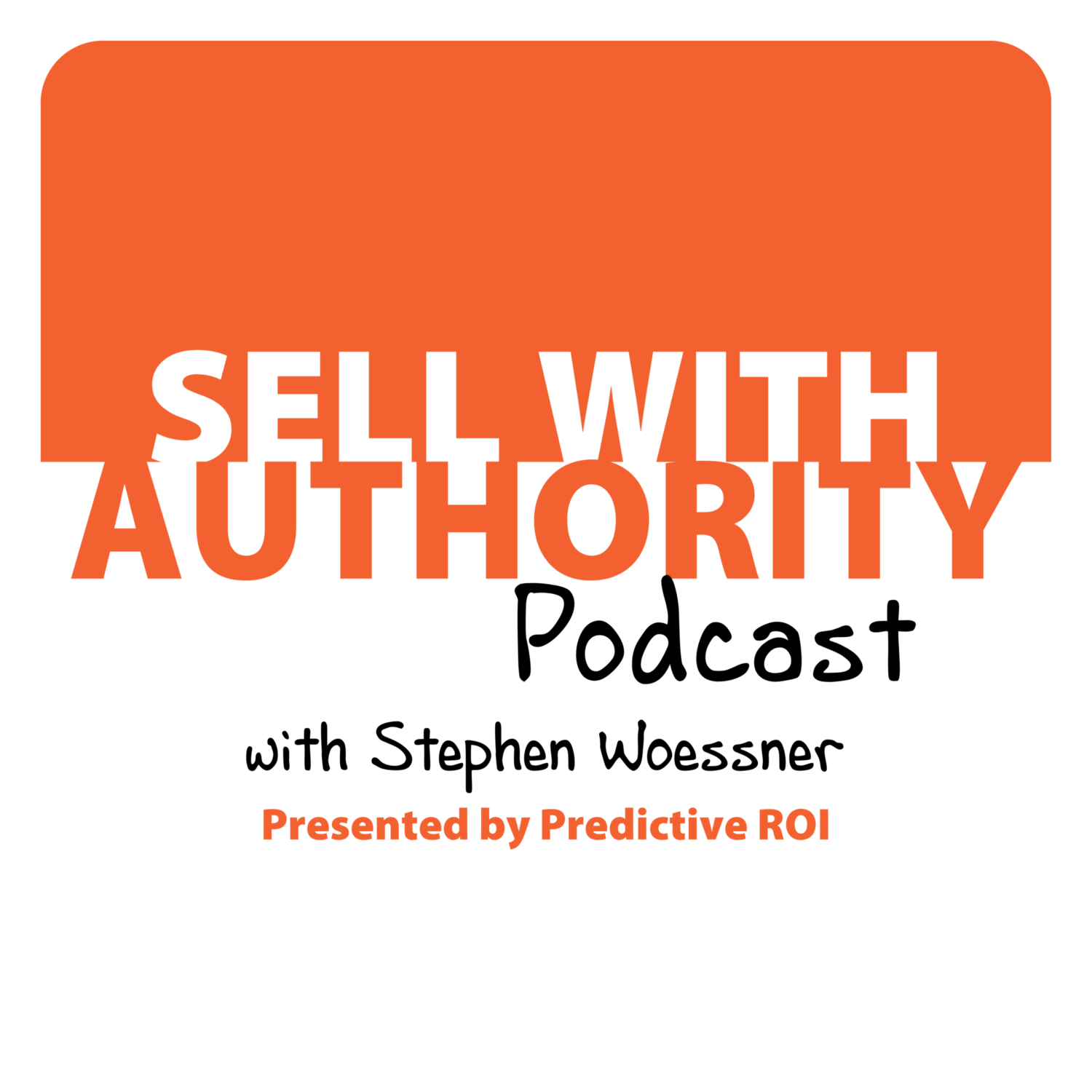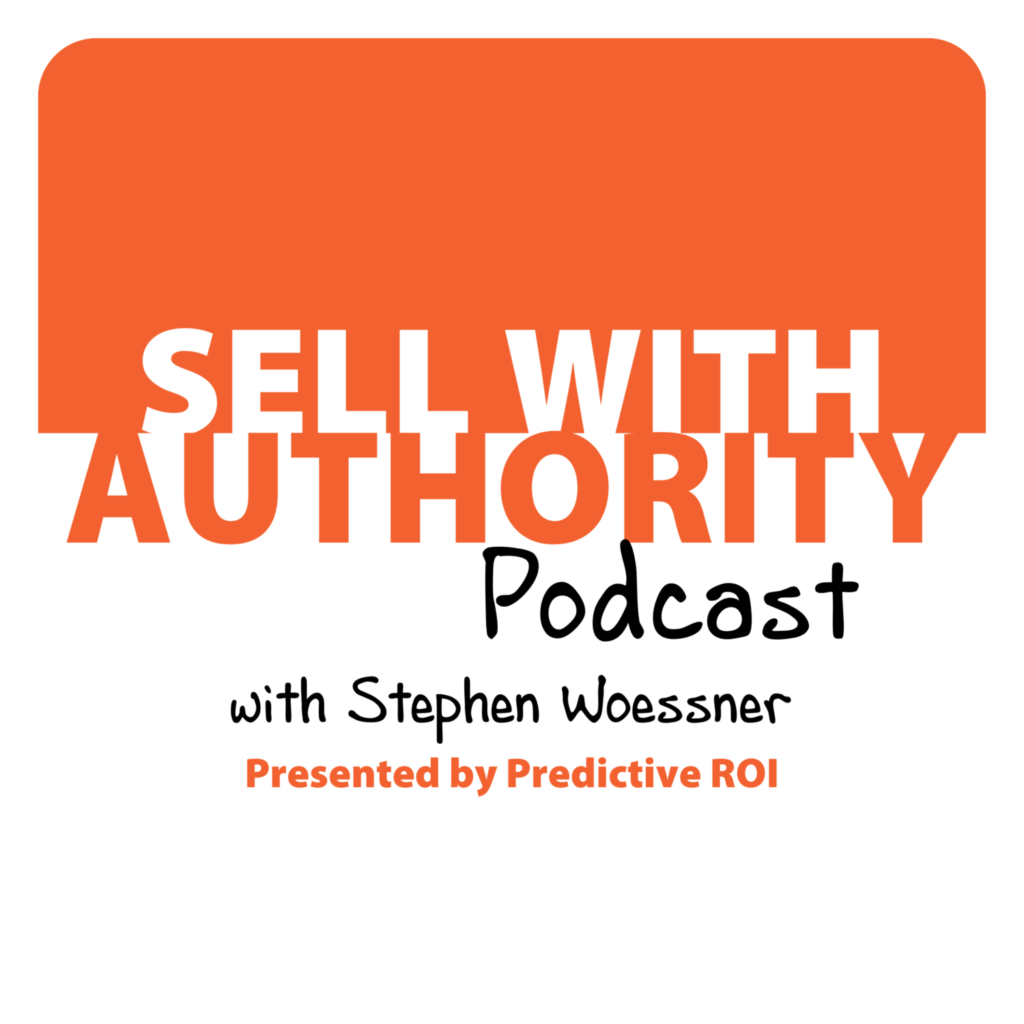 The Sell with Authority Podcast is for agency owners, business coaches, and strategic consultants who are looking to grow a thriving, profitable business that can weather the constant change that seems to be our world's reality.