One of my biggest failures — and then success, with Stephen Woessner.
Episode 193
Stephen is the CEO of Predictive ROI and the host of the Onward Nation podcast. He is the author of two bestselling books, speaker, trainer, and his digital marketing insights have been featured in SUCCESS, Entrepreneur, The Washington Post, Forbes, Inc. Magazine, and other media.
Click to tweet: Stephen Woessner shares his outstanding experience and insights on Onward Nation!
Subscribe to Onward Nation!
Good Morning Onward Nation — and I hope you are having a rock solid awesome, Wednesday. And that your week has been a blend of some amazing wins…some exciting surprises…even some difficult challenges so that you can be pushed to dig deeper. Because sometimes it is the challenges that force us to leap off our current plateau — and then to reach onward to that next level. Like Scott McKain shared in our encore interview — episode 136 — you need to realize that in order to get to that next level in your business — the next rung up — you have to be willing to let go of the rung you are currently on. Otherwise — you're stuck!
Oddly, Onward Nation…some of my best weeks are the weeks where we experience a loss or two. Hopefully nothing devastating — but a loss can oftentimes wake us up — knock us out of a trance. Or help move us off our infatuation with a recent success — or — the danger or arrogance of our own ego if we fall into the trap of believing our own headlines and forgetting how attractive humility is and how polarizing arrogance is.
So sometimes a loss or a challenging moment in our past can be the perfect instrument to lead us to greater levels of success. And attempting to define that word — SUCCESS — will be my focus in today's solocast. It is a deeply personal word — a deeply personal definition — unique to each of us. But sometimes, having models or mentors share their definition of success can help us look inside ourselves to reflect and think about how we would define it. Defining success for yourself should not feel like something you should be pressured to do. What would be the point in that? Instead…crafting your own definition will help you define the path you are on — what is right for you — and how you can become the best version of yourself.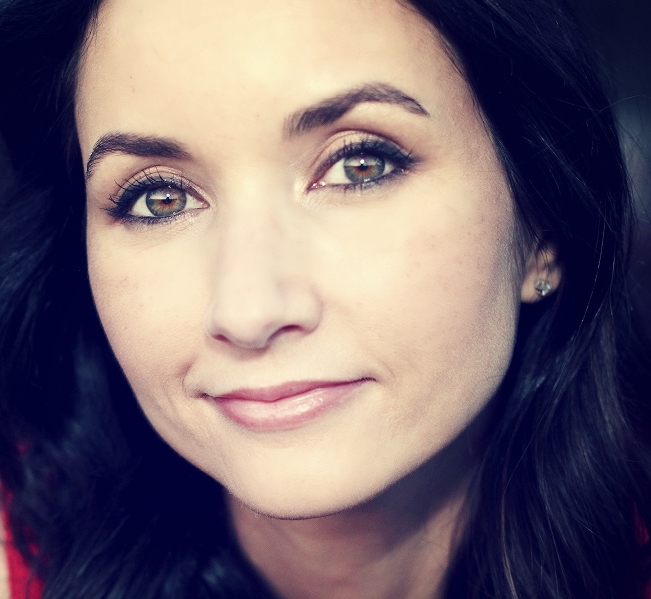 So to get this lesson moving in the right direction…I am going to share with you a definition of success Amy Anderson was kind enough to pass on to me. It is her personal definition — and — something she shared with me during our recent encore interview. (Amy was also my guest on episode 27).
But, you won't be able to listen to the interview just yet because Amy was my special encore guest for episode 200, which doesn't air for a couple more weeks.
True to Amy Anderson form — she was — again — off-the-charts amazing. Can't wait to share episode 200 with you — but for now — here is how Amy defines success.
Success at the core for Amy is Freedom. And freedom feels like being free enough from fear to act on her own intuition.
Freedom feels like being free from the prison from her own perspective that used to tell Amy that she was nothing but a victim and that the world was her enemy.
Freedom is also being financially free to travel, to spend time with her loved ones, and having the ability to secure the future for her family.
Freedom for Amy also means being able to give time and resources to charitable groups she cares about and the causes she believes in.
Freedom for Amy also means being able to speak what is in her heart and in her mind to others. The freedom to love herself as her creator loves her.
In a word, Onward Nation, success for Amy Anderson is freedom.
When she shared this deeply personal and beautiful definition of success with me…I was really taken back. A bit breathless actually. In fact, when you listen to the episode in a couple of weeks you might even hear me gasp a bit. But that is why I love conversations with Amy — that is the depth of discovery you need to be prepared to have — because she doesn't hold back — and she freely shares it. One of the many reasons I am such an Amy Anderson fan.
I think one of the reasons why Amy's definition of success was so impactful for me — or on me — is because I share her definition. Line by line. In unison. Loved every word and every syllable she shared. But it wasn't always that way for me. There was a time and place early in my career where my definition of success looked nothing like what Amy was generous enough to share with us.
As you know, Onward Nation, I rarely tell personal stories during our episodes — but today I will because it directly relates to the definition of success — and oddly — it is a story of epic failure. And it is because of that epic failure — my perspective has changed. Even though the story I am about to share with you happened back in 1999 to 2001, the first time I ever shared the story during an interview was with John Lee Dumas during episode 648 for his EOFire podcast. EOFire is a brilliant podcast — highly recommend it.
What I am about to share with you is a time when I failed so huge that my wife and I could have lost it all. To say we were all in is a major understatement.
We were left with nearly zero. But we fought our way back — and through that struggle I learned a lot about myself — I grew — I changed — and was prepared to lead the business I am leading today. But it took me eight long years to recover, Onward Nation, before I could even discuss what happened. I was that devastated by it.
So, let' go back…to the summer of 1999. It was the height of the dot com bubble. But I didn't realize it was the height and the tide would soon be turning. I was 28 years old — a young man in a hurry. I was a partner in a small advertising agency in La Crosse, Wisconsin — my wife and I had bought our first house five years earlier, we had saved our money, and I had the urge to do more — to accomplish more — to earn more.
I was frustrated reading the headlines of dot com company after dot com company receiving millions of dollars in venture capital on the east coast and west coast while I was working day to day in a small midwestern city out of the action.
Silly — but that was the message my ego drove home to me every day. I felt like I was missing out.
Until finally, I had had enough and joined forces with two partners and we began the long process of building FortifiedNutrition.com.
And on a shoestring budget — we actually did it — and it was miraculous. The website worked and it worked well. So well, that we attracted the attention of Wells Fargo in town and I convinced them to provide us with a $100,000 line of credit. Yes, I said $100,000. Based on some very loose financial pro formas and my personal guarantee. Insane.
And then we attracted the attention of two private investors who invested $60,000 contingent upon us finalizing our spokesperson endorsement deal we were negotiating with Lou Ferrigno. Yes, Lou Ferrigno — the Incredible Hulk. During my first phone call with Lou…I'm not sure that I heard a word he said because I kept saying to myself over and over again, "Oh my word…oh my word…I'm on the phone with the Incredible Hulk! The INCREDIBLE HULK."
An amazing man, by the way, Onward Nation. I thoroughly enjoyed every meeting and interaction I had with Lou and his wife, Carla. Top notch people of integrity and professionalism.
So while we are working out the deal points with investors and Lou — we then attracted the attention of a digital marketing agency in San Francisco who agreed to perform all of our design work in exchange for 7.5% of our common stock.
I couldn't say yes fast enough.
I was on cloud nine…it was all coming together, Onward Nation.
Are you kidding me? An agency in San Francisco, two investors, a line of credit, and Lou Ferrigno.
Just when I couldn't imagine it getting any better — we met with our attorney at Ernst & Young's office in Akron, Ohio to discuss our plans for an initial public offering. Yes, an IPO. Again, insane.
But wait — trust me — it gets even more ridiculous.
We all sat around a very large conference room table and looked at what had to seem like the most baseless valuation ever put on paper.
Why do I think that?
Because I created it the night before and had zero experience in doing anything remotely similar. Our attorneys and Ernst & Young team looked at the valuation I had prepared, and said, yep — looks good to us. I'm sorry — what?
And now — now, Onward Nation — my partners, investors, and I were the proud owners of a $10 million company. I was worth nearly $3 million at 28 years old. I couldn't wait to show my wife my stock certificate.
She calmly looked at the certificate and said, "Ahem, can we take this piece of paper and go buy a new house?" I said, "Well, no, but…" And she followed that up quickly by asking, "Could we take this certificate and go buy a new car?" I said, "Well, no, but you see…" And she again followed that up quickly by asking, "Could we take this certificate and go buy some groceries?" And I said, "Well, no" and now squarely getting her point. And then Christine said to me, "Yeah, so, come back and see me when this is actually worth something."
And wow…she was so right. The truth is…I was worth $3 million on paper but chasing my dream of success had meant that we were living on her income — and that was it. I had not taken a grand total of $1,200 out of FortifiedNutrition.com over the course of 18 months, Onward Nation.
Why? Because at the time of my master valuation presentation…we had not sold one customer — made 1 sale — had any revenue — I mean literally nothing.
We were still four weeks away from even going live and our valuation was $10 million. Brilliant.
So let's fast forward to March 2000.
I was in San Francisco trying to present Fortified to more investors.
Except the market had started to tighten and tighten. What was that you said? A bubble bursting? Ha…that couldn't happen!
Well, we all know it did and I happened to be in San Francisco, on the ground floor if you will, when it did as I shared with John Lee Dumas during our interview.
The NASDAQ started its slide and I went from trying to sell 20 percent of my company for $7 million to as much as you want for as little as you will give me. It became the FortifiedNutrition.com fire sale.
The $10 million valuation of our company evaporated just as quickly as it has risen. I immediately lost the value of the stock — no big deal — that was just paper.
But what really hurt, was that my wife and I lost all of our savings in trying to save the business. We invested nearly every penny of the equity in our home. I nearly had to sell my car just to keep our heads above water.
All totaled…I lost $100,000 of my own money, Onward Nation. Real cash — that was literally sucked right out of my pocket and gone. Our life's work up to that point — destroyed. I felt like a complete failure — my definition of success, which had been solely financial up to that point had been shattered.
Christine and I went to work and picked up the pieces. I found another advertising and marketing job in town…got my butt back to school to finish my bachelor's degree and went on to get my masters…scored some good wins in business…began saving some money…started investing again…started a couple of side-preneur ventures…did well…then accepted a full-time academic staff position at the University of Wisconsin at the La Crosse campus…started teaching digital marketing classes to business owners throughout the Wisconsin system…and wrote a couple of books. So that over 12 year period — I built up enough experience, an influential network, and enough courage to launch Predictive ROI, the company I have run with my team for the past 7 years.
I now have a completely different view of success.
Do I still have financial goals? Yes. Are they big? Yes, they are huge!
But the purpose behind the goals is completely different.
I now subscribe to Andrew Carnegie's philosophy to building wealth. He said…you should spend the first half of your life making a fortune so you can spend the second half of your life giving it all away.
I like that — a lot.
Again — I am now so aligned with Amy Anderson's definition of success that I shared with you a few minutes ago. For me…and maybe for you, too…success feels like freedom. The freedom to choose what feels right for you. To do what you want to do…not what you feel pressured to do. To be the person — the whole person — you were created to be.
You are more powerful, more amazing, more gifted, more talented than you could ever possibly imagine, Onward Nation. You are a child of the Most High God and you were intended to live a life of freedom.
So no matter how you define success — my hope for you today is that you will take a moment — to find a quiet spot — to think — to write down your definition. Don't compare it to anyone else's — it is uniquely yours. But writing it down is a powerful process — and I hope that doing so unlocks freedom for you.
So with that…I want to thank you again for taking the time to be here with me today. It is an honor to have you here — thank you for tuning in — I am delighted you chose this episode to be what you listen to, study, and take with you on your morning run, or maybe Onward Nation has become part of your daily commute, or in some other way has become part of your morning routine.
However our daily podcast fits into your daily routine — I want you to know how much I appreciate you sharing some of your invaluable 86,400 seconds you have in your day with me and the strategies we learn and share each day from today's top business owners.
And please continue to let me know what you think of Onward Nation…good or bad…I always want your feedback. My direct email address is [email protected] — and yes — that is my actual Inbox. No fancy filters or filing system and I read and reply to every single email.
So please let me know how you think we are doing. I look forward to hearing from you.
We will be back tomorrow with an incredible interview with Heather Ann Havenwood — and she shares an inspirational story of how she got back to building again after overcoming several very significant challenges in her way. You will not want to miss this discussion, Onward Nation!
Until then, onward with gusto!
Fill Your Sales Pipeline Q&A
LIVE Wednesdays at 1:00 pm Eastern / 12 Noon Central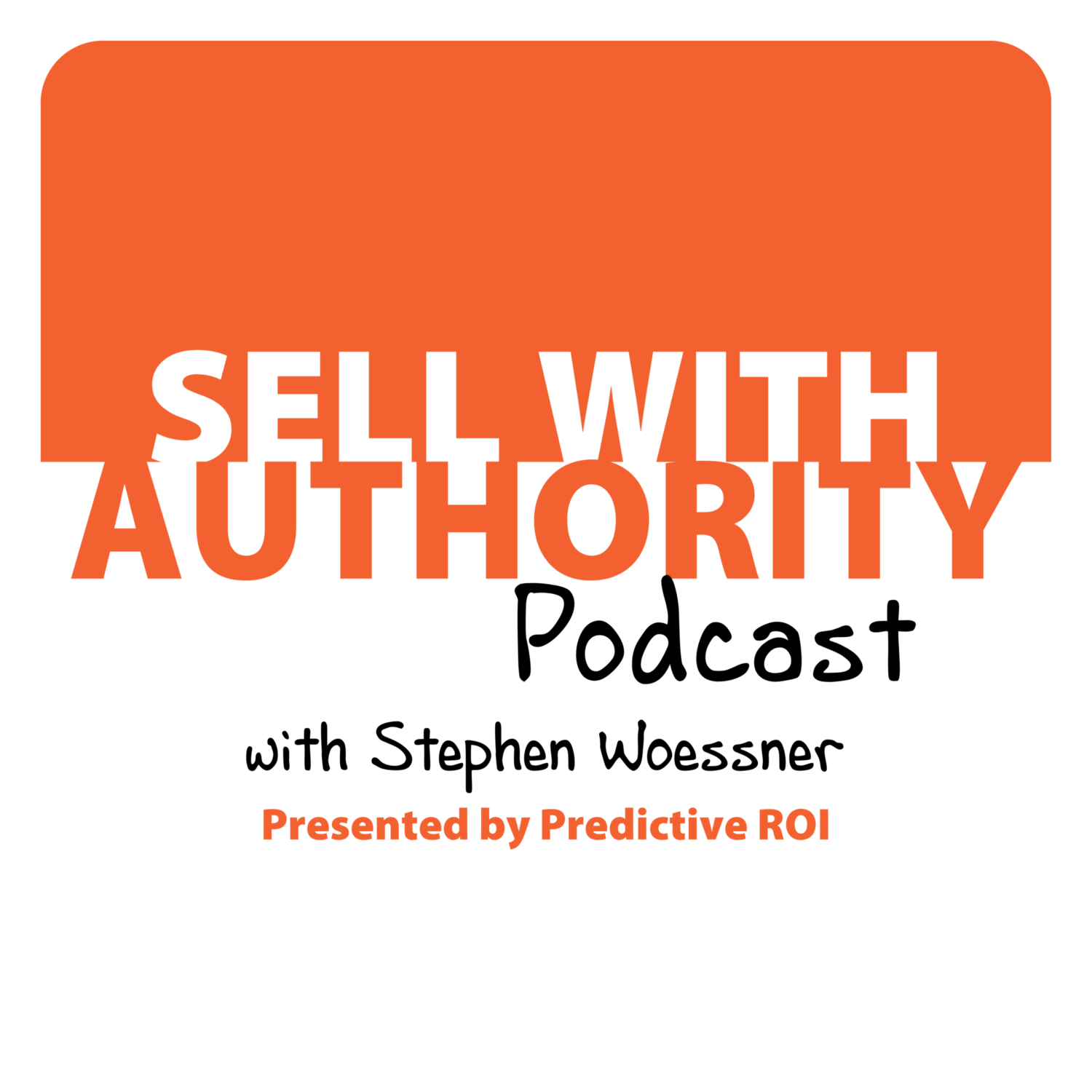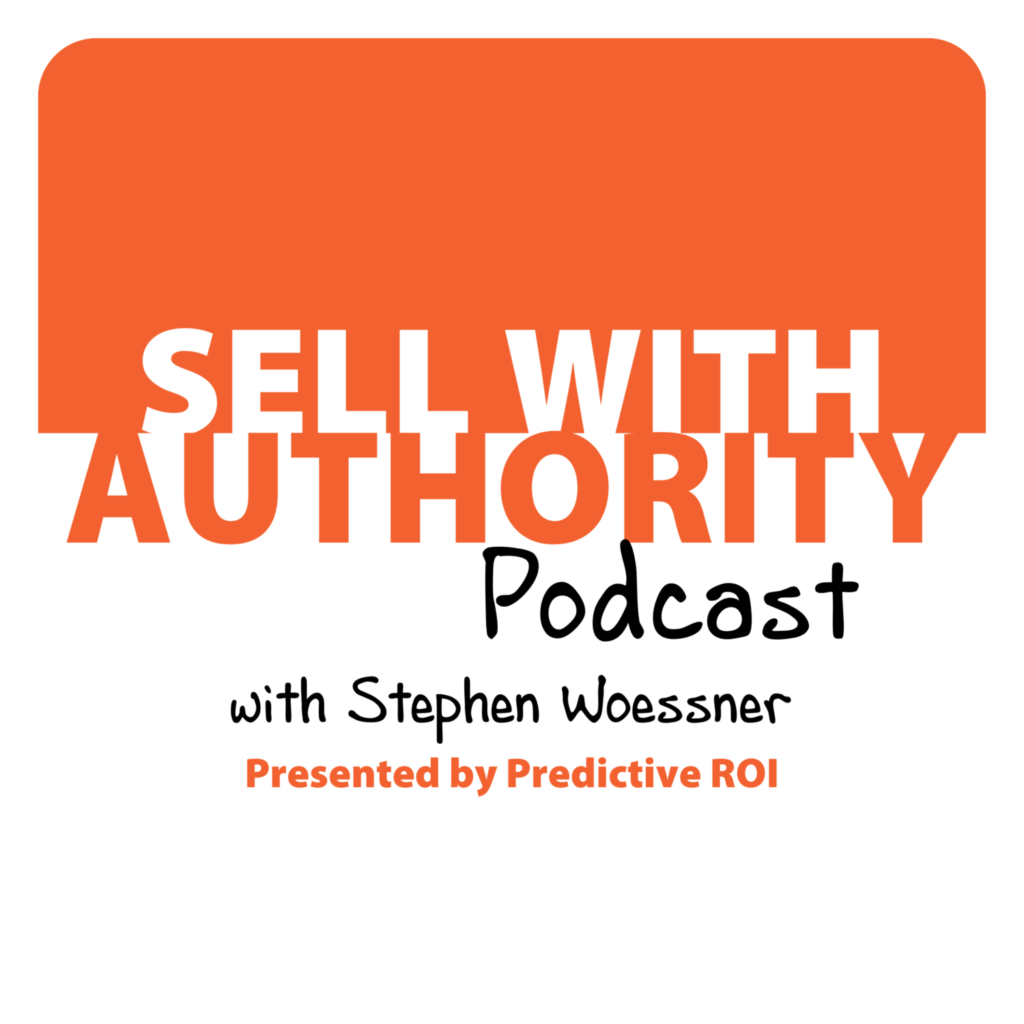 The Sell with Authority Podcast is for agency owners, business coaches, and strategic consultants who are looking to grow a thriving, profitable business that can weather the constant change that seems to be our world's reality.