Why you need to protect your inner circle, with Stephen Woessner.
Episode 140
Stephen is the CEO of Predictive ROI and host of the Onward Nation podcast. He is the author of two bestselling books, speaker, trainer, and his digital marketing insights have been featured in SUCCESS, Entrepreneur, The Washington Post, Forbes, Inc. Magazine, and other media.
Click to tweet: Stephen Woessner shares his outstanding experience and insights on Onward Nation!
Subscribe to Onward Nation!
Good Morning Onward Nation…I'm Stephen Woessner.
Before we jump into the topic of today's solocast — I want to take a moment to wish you, your family, and your friends a very Happy New Year!
My hope for you is that over the coming days — you will be able to take some time to of course celebrate the coming of 2016 — AND — that you will be able to take some time to seek out and gain even more clarity on your most vital priorities for what lies ahead of you these next 12-months.
In last week's solocast, which was episode 137, Onward Nation — I asked you an important question…"How will you make 2016 your best year ever?"
In my opinion — becoming your best and achieving more — will not be the direct result of you working harder — or even as a direct result of you working smarter…as we often hear.
Nope.
Instead, you need to be committed and focused toward increasing scale and leverage to make your business more systematic
More predictable.
More repeatable.
And more measurable.
One of the best ways to accomplish…SCALE…is by hiring "A Players" and surrounding yourself with people who are at the same level or higher than you are.
This represents your inner circle.
Your inner circle must include people who are moving at a pace and tempo that is not common. Those are the people who need to be your associations.
In episode 137, I went on to share our specific recipe for recruiting, interviewing, and hiring "A Players."
You can go back to episode 137 if you would like our full recipe — I shared every single step.
So for today's solocast…I am going to take the power and influence behind your associations — behind your inner circle — even deeper.
I will do that by sharing some of the lessons I've learned from one the most influential mentors in my life. His name is Don Yaeger.
You may remember Don as my guest on episode #2 of Onward Nation.
And I am delighted to share that Don and I just scheduled a very special encore interview. The encore will air on January 29th. Rock solid awesome!
In the meantime…I highly encourage you to listen to episode 2 if you are not familiar with Don's background, his expertise, and the strategies that have propelled him in his pursuit of greatness.
Don is a 9-time New York Times best-selling author and a leading authority for how to create a culture of greatness within a business or organization.
But how did Don become the leading authority on culture, greatness, and teams? It was not luck — it was through persistence and tenacity.
It has been a long road of discovery, research, documentation, and analysis over decades. Don invested the time to interview the greatest champions and then distilled all those powerful lessons learned into what he calls the 16 Characteristics of Greatness.
Don now teaches and shares these invaluable 16 characteristics with business owners, executives, and organizational leaders around the world so they can strengthen and improve their culture and build great teams.
And today…I am going to focus our time and attention on Characteristic #3, which Don calls "Rubbing Elbows".
You see, Onward Nation, the best of the best understand the value of their associations — the people with whom they rub elbows.
The "best" understand that we become the people who surround us. Those of you who aspire to reach your full potential in 2016…it is your job to rub elbows with the right people — and — to learn what makes them successful and what keeps them going. Then apply that knowledge.
Remember…you cannot "change" the people around you — BUT — you can certainly change the trajectory of your life by CHOOSING different people you allow yourself to be around.
My hope is that you will truly think about that.
Because YOU CAN change the trajectory of your life by choosing different people to be around…different people to rub elbows with.
Now…I'm not much for making New Year's Resolutions, Onward Nation. But this time last year — I did make a commitment to myself — that I would no longer allow myself to spend time with negative people.
I would no longer allow negatively and fear to steal away any of my precious 86,400 seconds each day. It was up to me. It was up to ME — I was the one allowing that to happen.
So I stopped it.
I immediately removed any and all negativity from my life — and — to pushed myself to upgrade my associations — who I rub elbows with — my inner circle.
Great lesson from Don.
This lesson has also been a fueling fire behind our Onward Nation podcast. Not a week goes by — during our interviews with our amazing guests — that I don't contemplate the tremendous gift of being able to rub elbows with today's top business owners.
You must make the same decisions regarding the upgrading of your inner circle, Onward Nation.
YOU.
Your sphere of influence IS within your control.
This is such an important point — and Don mentored me by saying, "Stephen, you need to constantly evaluate your inner circle, surrounding yourself with those headed someplace special."
Because if you don't…you will slow down. You will stop moving forward. You will be stuck and the years will just roll by.
And as Jim Rohn said…
"You are the average of the five people you spend the most time with."
This is your inner circle, Onward Nation.
Now, maybe you are hearing Jim's pearls of wisdom in this quote for the first time.
I was having lunch with some friends the other day and I shared that quote and I could tell they were a bit shocked by it – so I took another minute to explain.
I shared several scenarios to illustrate the powerful lesson Jim taught us in that quote…and I will share the same with you.
Say you're walking down a hallway with your one of your top clients…and your client has a faster pace than you.
What do you do?
Do you walk your normal pace or do you speed up?
Does your client slow down?
Likely not.
Our natural instinct is to speed up – to keep pace.
So let's consider a different scenario.
Let's say this time you are walking with a group of four other people through the mall and they are all walking slow…like dreadfully slow…painfully slow.
What do you do?
You may start to think of some creative ways to speed them up…but they don't speed up…in fact…they may even slow down further…but how is this possible?
And if you try to speed up…you simply get out in front of them and create stress for yourself and for the group.
Here's the reality: you will not de-stress until you are free from the slow group and find a group that wants to move at your same – faster speed – or potentially even faster than you so you are challenged to grow and speed up to keep up.
Because if you don't…eventually you will slow your pace to conform to the group – because you don't want to be rude…so you slow down.
But Onward Nation…slowing down is not the recipe for leaping off your current plateau and moving onward to that next level — that next step. Instead, you have to move at a pace and tempo that is uncommon.
As Don taught me…greatness is achieved by doing the common things uncommonly well.
Onward Nation, if you want to experience greatness in 2016, you must recruit and retain "A Players". You MUST upgrade your inner circle. You MUST consciously evaluate who you rub elbows with.
If you do that…you will be making decisions that will move your business onward to that next level!
So with that said…
I want to say again, thank you for taking the time to be here with me today as we head into 2016. It is an honor to have you here — thank you for tuning in — your time is sacred and I am delighted you chose this episode to be what you listen to, study, and take with you on your morning run, or maybe Onward Nation has become part of your daily commute, or in some other way has become part of your morning routine.
However our daily podcast fits into your daily routine — I want you to know how much I appreciate you sharing some of your invaluable 86,400 seconds you have in your day with me and the strategies we learn and share each day from today's top business owners.
And please continue to let me know what you think of Onward Nation…good or bad…I always want your feedback. My direct email address is [email protected] — and yes — that is my actual Inbox. No fancy filters or filing system and I read and reply to every single email.
So please let me know how you think we are doing. I look forward to hearing from you.
Merry Christmas and we will be back on Monday, January 4th with an incredible interview with Virginia Roth — she is off the charts amazing. Don't miss it.
Until then, onward with gusto!
Fill Your Sales Pipeline Q&A
LIVE Wednesdays at 1:00 pm Eastern / 12 Noon Central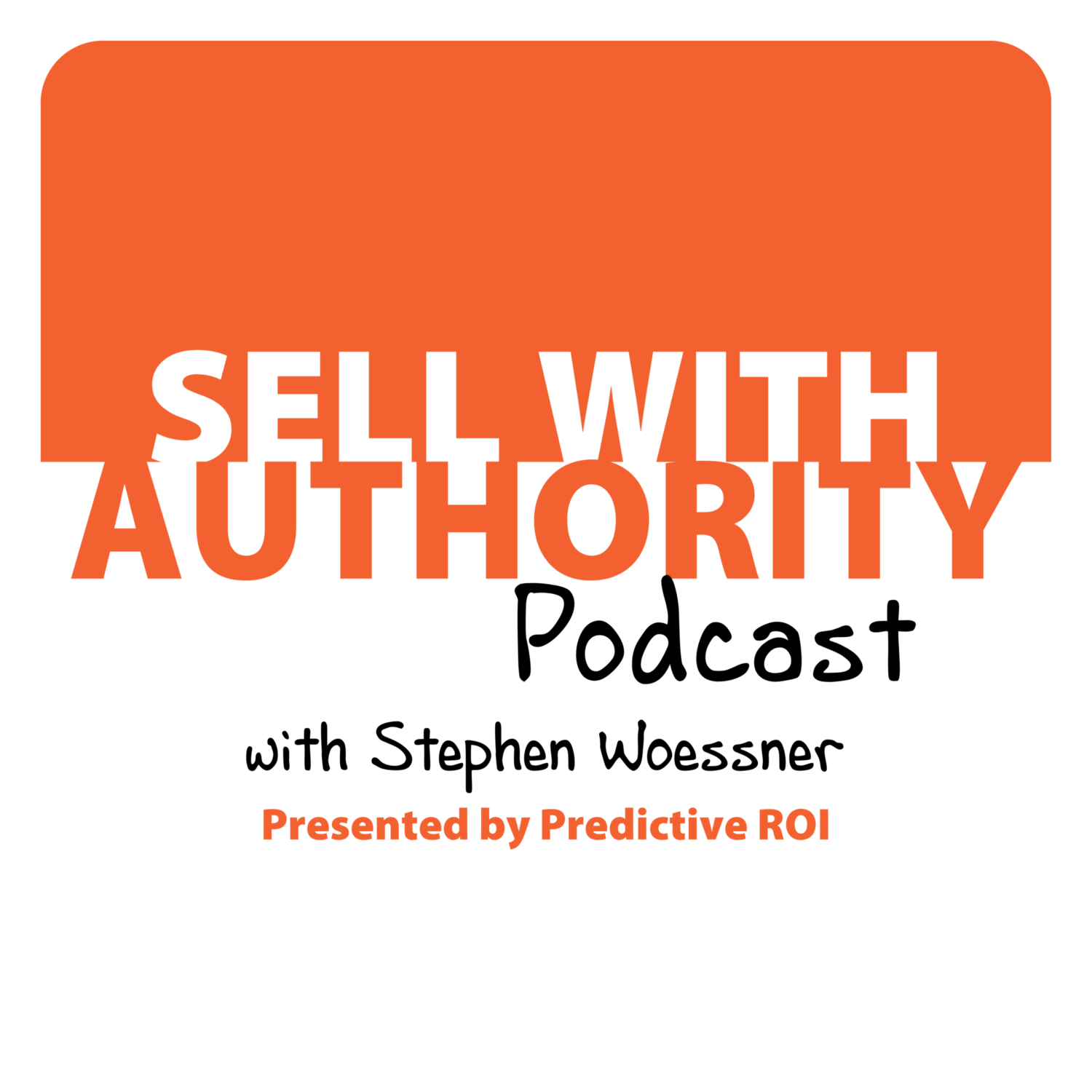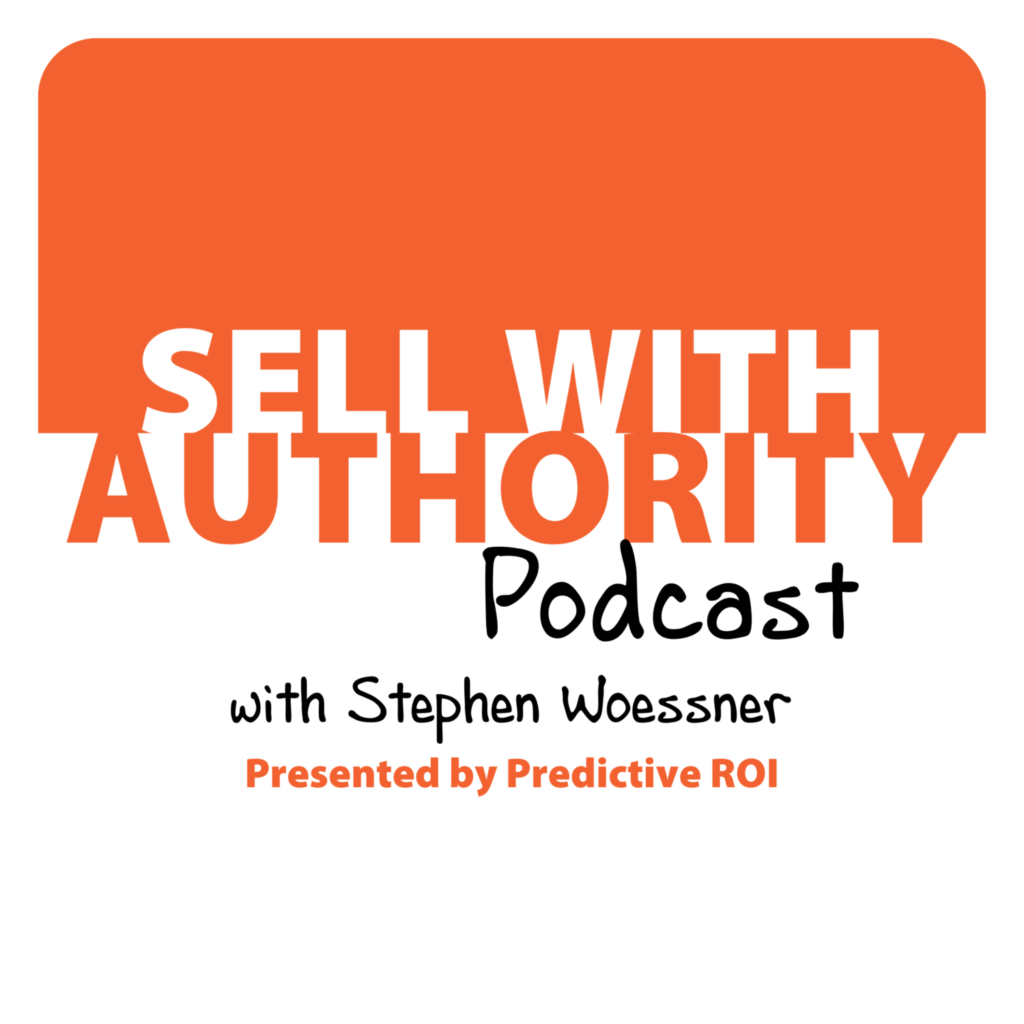 The Sell with Authority Podcast is for agency owners, business coaches, and strategic consultants who are looking to grow a thriving, profitable business that can weather the constant change that seems to be our world's reality.