How to fix the 8 Money Draining Mistakes, with Stephen Woessner
Episode 127
Money Mistake Overview
In today's solocast I am going to take you on an even deeper dive of the 8 Money Draining Mistakes than we have ever taken before. In previous solocasts I have singled out a mistake or two — and gone pretty deep with the recipe on how to fix the mistake — but today I am going to address each money mistake.
On the Predictive ROI side of our business I see it all the time: Businesses that miss opportunities and waste money online.
Over the past 20 years of conducting academic research and working with clients in the private sector, we have collected tens of thousands of data points that show there are 8 areas where most companies misunderstand online consumer behavior.
These money draining mistakes cost you visitors, leads, conversions, and massive return on your online investment — but rest assured, Onward Nation — they are fixable.
So let's dive into what I mean by the 8 Money Draining Mistakes — and why they are fixable for any business.
Let's go ahead and dive into the first money mistake.
Mistake #1. NO BASELINES OR S.M.A.R.T. GOALS.
Do you use Google analytics? If not, start now. It's a dashboard that's easy to understand, and best of all, it's free. You'll discover how many visitors are finding your site, how they're finding it, and what they're doing once they get there.
From those statistics, create a baseline for metrics like unique visitors and lead generation.
Next, establish S.M.A.R.T. predictives. In Living Your Best Year Ever, Darren Hardy recommends setting goals that are S.M.A.R.T.— specific, measurable, attainable, relevant, and time-sensitive. Apply these qualifiers to your goals for measurements like lead generation and site traffic.
Mistake #2. LACK OF DISTINCTION.
What are you uniquely qualified to provide, and who are you providing it for? We walk all of our clients through an "XYZ exercise" to help them flesh out their value to potential clients. If you can't clearly articulate why someone should visit your site and buy from you, how can you expect them to take any action?
Fill in the blanks of this XYZ statement: We do ____(x)_____ for _______(y)______ so they can ______(z)_____. Here's a simple example for a bakery: "We bake quality, gluten-free treats for cookie lovers in University Park so they can enjoy sweets without getting sick."
Now, post this statement on the left side of your homepage above the fold. (Only about 10 percent of visitors will scroll below that fold on any content page.) Visitors to your site will self-select, saying, "Yes, that's me, and you have just what I'm looking for!"
Mistake #3. HIGH BOUNCE RATE.
When a visitor arrives at your site and immediately leaves without making a single click, that's a bounce. The typical business website has a bounce rate between 50 and 60 percent. Your goal should be 30 percent or less.
A high bounce rate is the most expensive money mistake. Why? Let's say you have the standard conversion rate of 2 to 4 percent, and your bounce rate is 50 to 60 percent. If you lowered your bounce rate to 30 percent and still converted 2 to 4 percent of your now 70 percent of visitors, you'd increase your revenue by 42 percent!
Getting your XYZ statement right will help reduce the bounce rate. So will reducing visual clutter on your homepage to only three main elements. The Harvard Business Review recently published a story that said more choice results in less action by consumers.
So when you want them to act, be sure you have a clear call to action. Whether the next step is to sign up for a newsletter, register for a webinar, or buy now, make it easy to take. Think of the opt-in or buying process like leading someone down a garden path in the dark. You've got to point out each stepping stone as you go.
Mistake #4. SEO DONE POORLY.
Good SEO requires expanding your site's meaningful content with these principles in mind:
Select predictive keywords that relate to your site's themes and have proven performance on search engines. You can create a free account on Moz and use their Keyword Overview for keyword guidance. Look for a variety of niche keywords with 1 million or fewer competitors.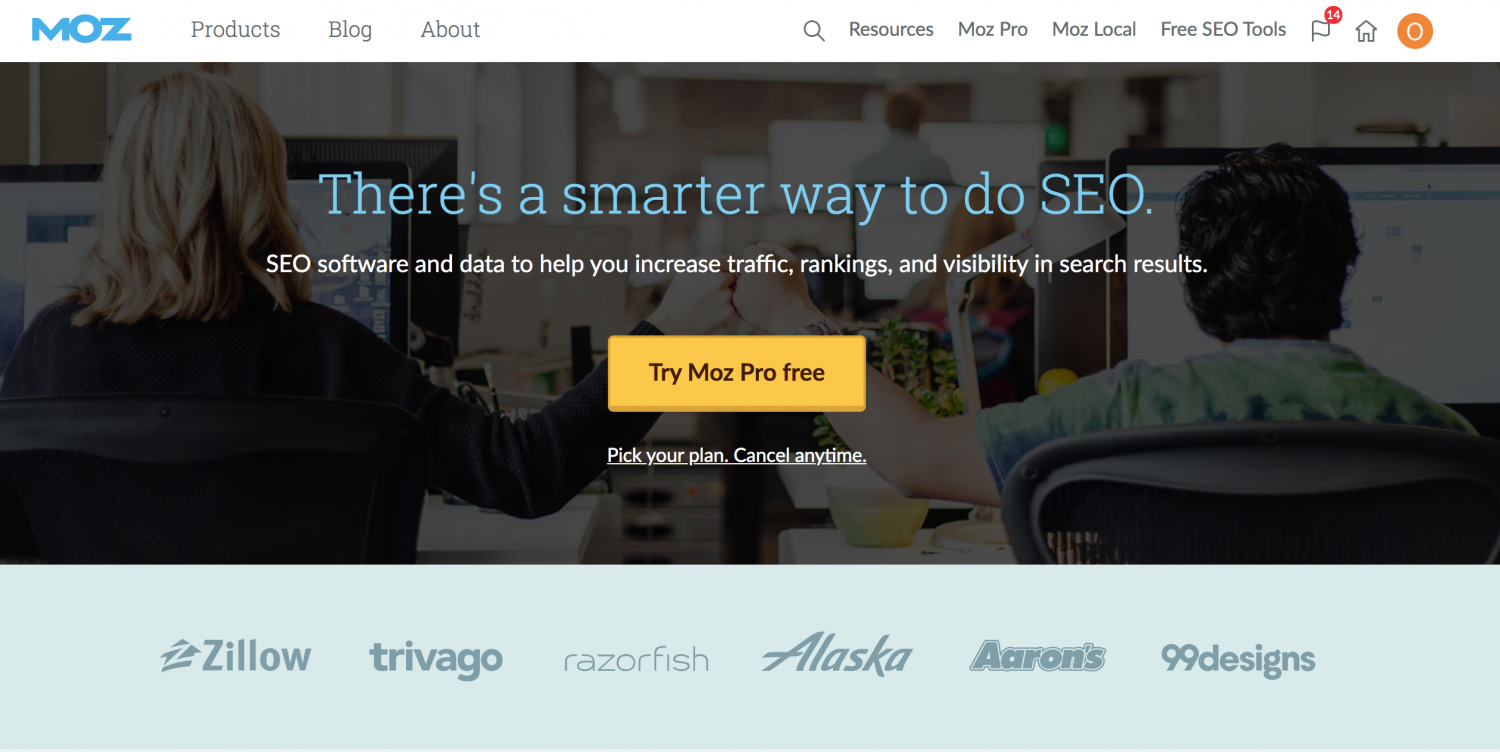 Then include keywords in your page titles, which are the links to your site in Google search results, in your meta keywords, and in your 23-words or less meta description (that sentence or two that runs under your page title on a Google results list).
Limit each page's content to a single, meaningful topic and keep it between 500 to 1,000 words. Fewer than 500 words will prevent you from including enough keyword mentions, and more than 1,000 will lose visitors' attention.
Mistake #5. NOT KNOWING YOUR CUSTOMER.
We've created two client avatars we call Sally and Harry. They're ambitious business owners who are active learners. However, sometimes they feel like they don't know what they're doing — especially in the area of digital marketing. They've been burned in the past by self-proclaimed experts, and they yearn to trust someone who will deliver on promises.
Knowing this professional and emotional information about my clients has helped me serve them better and tailor my site content to meet their needs. To create your own client avatar, think of your best clients and then imagine their fears, worries, and needs.
Mistake #6. POOR CUSTOMER EXPERIENCE.
Use your new client avatar to evaluate your website. Is it easy to navigate for someone unfamiliar with your product, service, or industry? What is your visitor hoping to do the first time they visit? What about returning visitors? Insert easy-to-follow instructions, buttons, and other cues to guide visitors.
Mistake #7. TOO MUCH INSTITUTION SPEAK.
People want to do business with people. Avoid institutional language or industry jargon. Rather than impress your visitors, you'll alienate them. Aim to make an emotional connection with your prospects, and let them know you're human.
Mistake #8. AMBIGUOUS CALLS TO ACTION.
Have you been to a website and wanted to buy something but you can't figure out how to give them money? It's ridiculous. Customers shouldn't have to wonder what the next step is or have to spend time searching for how to take it.
We've found time and again that by eliminating each money mistake from your site, you'll see improved analytics data and significant increases in revenue.
I want to say again, thank you for taking the time to be here with me today as I went over each money mistake. It is an honor to have you here — thank you for tuning in — your time is sacred and I am delighted you chose this episode to be what you listen to, study, and take with you on your morning run, or maybe Onward Nation has become part of your daily commute, or in some other way has become part of your morning routine.
And please continue to let me know what you think of Onward Nation…good or bad…I always want your feedback. My direct email address is [email protected] — and yes — that is my actual Inbox. No fancy filters or filing system and I read and reply to every single email.
Fill Your Sales Pipeline Q&A
LIVE Wednesdays at 1:00 pm Eastern / 12 Noon Central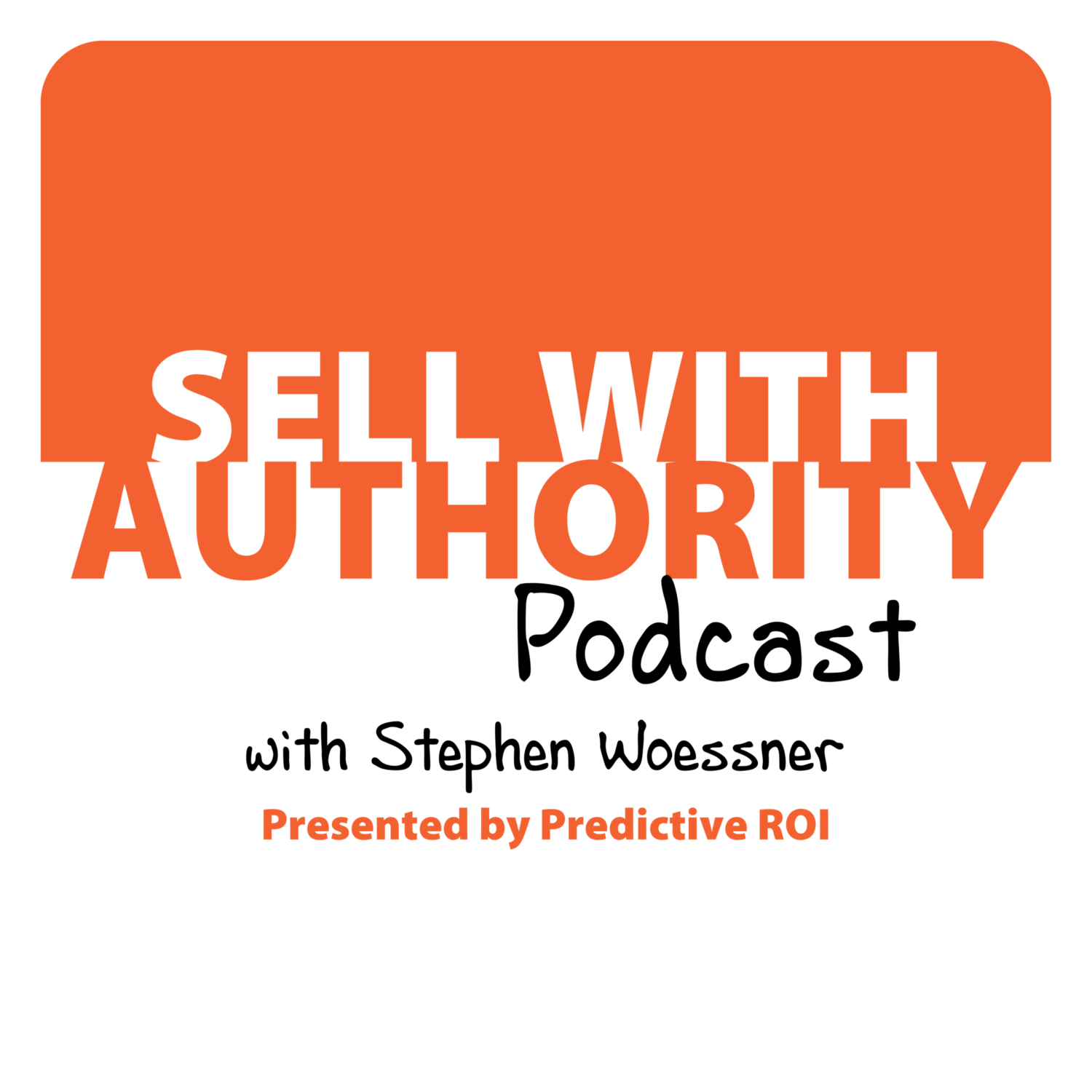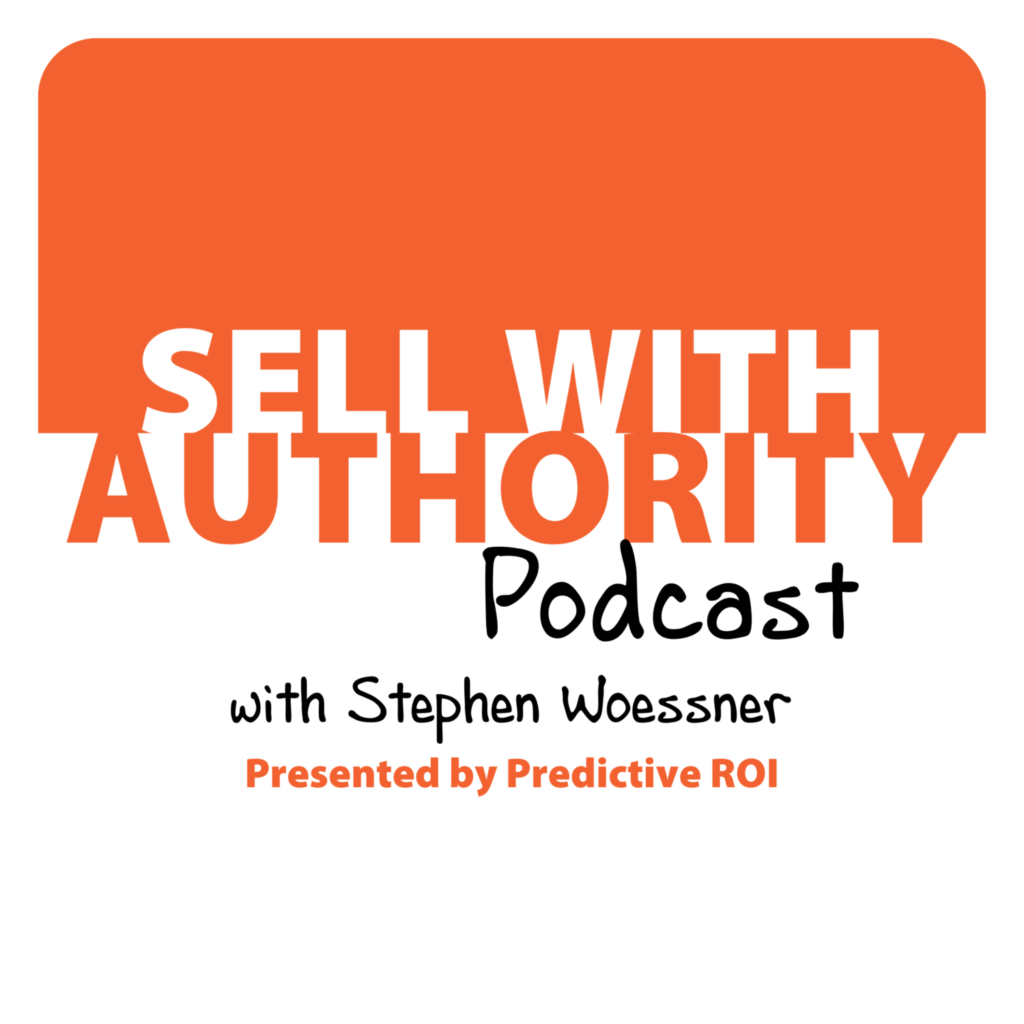 The Sell with Authority Podcast is for agency owners, business coaches, and strategic consultants who are looking to grow a thriving, profitable business that can weather the constant change that seems to be our world's reality.