When can you monetize?, with Stephen Woessner
Episode 909
We are going to focus on some questions around content monetization when you can monetization your content — and we will likely talk through some of the how-to as well.
This discussion is top of mind for me right now because I finished up what turned out to be an 8-week travel blitz across a dozen or more cities, attending events, working in the trenches with several of our clients, and spending time with hundreds of fellow business owners at events.
And as I played full out in those conversations — inevitably — an owner would ask me…
"How fast will I be able to monetize my content?"
Or maybe said another way, "When is it possible?"
Or, "What are the best strategies for doing it?"
Or, "I keep hearing about sales funnels and value ladders. How do I build one?"
So we're going to dig into all that — but I will tell you — that the single most important ingredient to your success in monetization is having a mindset of giving, one of patience, and one of long-term. I know…I know…we live in a world of rapid results and wanting immediate ROI. If I have to see one more Facebook ad for the 7-figure sales funnel that you can swipe for free…I think I might scream.
It takes time, Onward Nation to build and scale a 7-figure business — not a quick fix. But patience.
Before we dive in — I want to take you back to the beginning of 2019 when I mentioned that one of our vital priorities here at Predictive ROI was to attract a sponsor for our Onward Nation content.
A sponsor that could be super helpful to you — our audience — by sharing resources, advice, recommendations, and support that walked alongside the content we share in each of our episodes.
And — a sponsor where we had a common group of shared values so we could be confident there would be synergy — while all at the same time — being helpful to you, Onward Nation.
I mentioned during my last solocast — that we finalized a sponsorship agreement with a company…and that company is…Elite Entrepreneurs.
Brett Gilliland is the CEO and co-founder of Elite and has been an Onward Nation guest for Episodes 834 and 736. Elite Entrepreneurs is a spin-off company from Infusionsoft and specializes in providing business owners just like you and me to build and scale our companies from 7-figures to 8-figures and beyond.
You can find Elite Entrepreneurs at Grow With Elite.com.
In the coming weeks, I will share some behind-the-scenes insights that Erik and I gained after attending the Elite Forum in Phoenix. It was an exceptional experience and has already had a significant impact on Predictive ROI.
But for now — welcome to Brett, Stephanie, Chad, Dan, and the entire Elite Entrepreneurs team — we're grateful to have you as our Onward Nation sponsors — rock solid awesome.
Okay — now let's steer our focus back to content monetization and mindset…
Content Monetization and Mindset
When I'm having conversations with business owners, one of the most common topics we discuss is how and when to monetize the content they are either already creating — or — content they are considering creating and putting into place.
It's been my experience over the last 27-years of being in the marketing and media space…that there are about five key ingredients to the content monetization recipe that you as a business owner need to consider.
These ingredients are so important — that to call them ingredients doesn't quite do them justice because to try and circumvent the process…will feel a bit like running into a wall…or maybe even worse…just blocked, stuck, and unable to move onward to that next level without being able to put your finger on the reasons why.
So with that said — I'm going to share the list of five content monetization ingredients at a high level and then I will loop back through so we can break each one of them down along with some action steps.
Realistic timing
Being helpful at the macro-level
Provide major value at the micro-level
Serve your Dream 25 in a big way
Offer your audience, prospects, and clients a value ladder
Content Monetization: Realistic Timing
Typically, we business owners want our result outcomes to be realized as efficiently and effectively as possible. We ask ourselves and our team questions like, "How can we get the desired outcome…in less time for less cost?"
Well, when thinking about the content monetization strategy…this isn't the right question.
Instead, you should be asking yourself and your team questions like:
Who is it that we want to serve as our macro-audience?
Why do we want to serve them as our audience?
What can we share, teach, and provide our audience in the form of resources, knowledge, and industry experience that would be helpful to them and what they are trying to accomplish?
Where (as in content channels, events, industry groups or associations) does our audience hang out and spend time learning from one another?
Are there opportunities for us to create content for these channels that in turn would be helpful to the channels as well as the helpful to their audience?
And lastly — can we provide the audience at a macro-level something with the right value exchange that they would want to become part of our "micro" audience.
And give yourself the grace to take at least 12-months to get all of the above dialed in and to gain some momentum.
In fact — think of this similarily to how you approached dating with your significant other.
When you met him or her at a party, an event, maybe at work, church, college, out with friends — whatever — did you walk up to the person and say, "Hey, noticed you from across the room…thought I'd come over and say hi and see what you're doing next Saturday. Because if you're game for it — was thinking you might like to get married. What do you say?"
Ummm. Not awesome, right?
Yet, business owners pose the same questions to their audiences all the time because we're in such a hurry to monetize and drive revenue that we forget this is a permission-based relationship.
Meaning — your audience MUST give you permission to move to the next step. Yes, you can ask when the timing is right — but he or she MUST give you permission or you're going nowhere fast.
Which means — you must EARN the permission.
"Hi — great to meet you…if you're not busy later…how about some coffee."
"Great chat…hope we can do it again sometime."
Next lunch…then a movie…then dinner…and then and then and then…you meet some friends, you meet some family…and it progresses.
Going too fast doesn't feel good in social situations — and it doesn't feel awesome from your audience's point-of-view either.
So — if you're feeling the temptation or financial pressure to go fast — I'm telling you — it will not end well and you will be frustrated by the results.
Instead — follow the 5 ingredients and focus on how you can be helpful — not how your audience can help you.
And even if you don't say that specifically — if your intent is to monetize your audience as quickly as possible — trust me when I tell you — that objective will come through loud and clear to them even though you haven't said the words…and it will feel like a whole bunch of not awesome to them.
And as I shared in a recent video for our YouTube channel — your ability to monetize your audience will largely be driven by the degree to which you have given to your audience.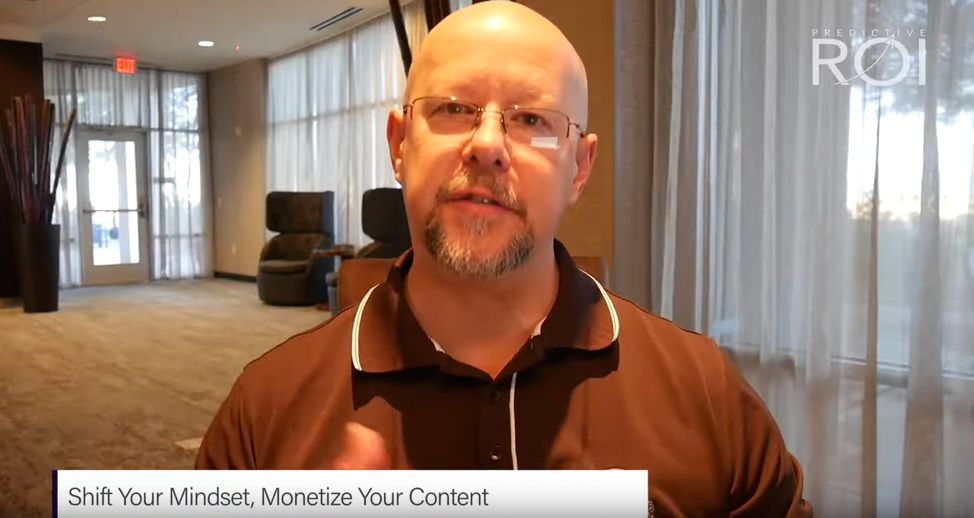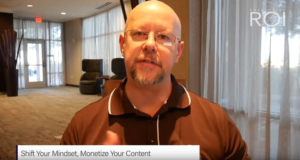 Okay — so what do I mean by being helpful at the macro-level…?
What is the macro-level?
What is the goal of the macro-level?
How do you accomplish this goal?
Should you be selling at macro?
Now — if you have served your audience deeply by pouring the best of what you've got into them — some of them will want to move into your micro-level:
What is the micro-level?
What is the goal of the micro-level?
How do you accomplish this goal?
Should you be selling at micro?
After one of your audience members (and certainly not everyone) has moved from macro…into micro…they might be ready for something more.
They may be open to an actual relationship with you. This is the Nano stage and there are some big steps here that you business needs to be prepared to handle or you will fall flat.
How to serve your Dream 25 in a big way
Offer your audience, prospects, and clients a value ladder
Fill Your Sales Pipeline Q&A
LIVE Wednesdays at 1:00 pm Eastern / 12 Noon Central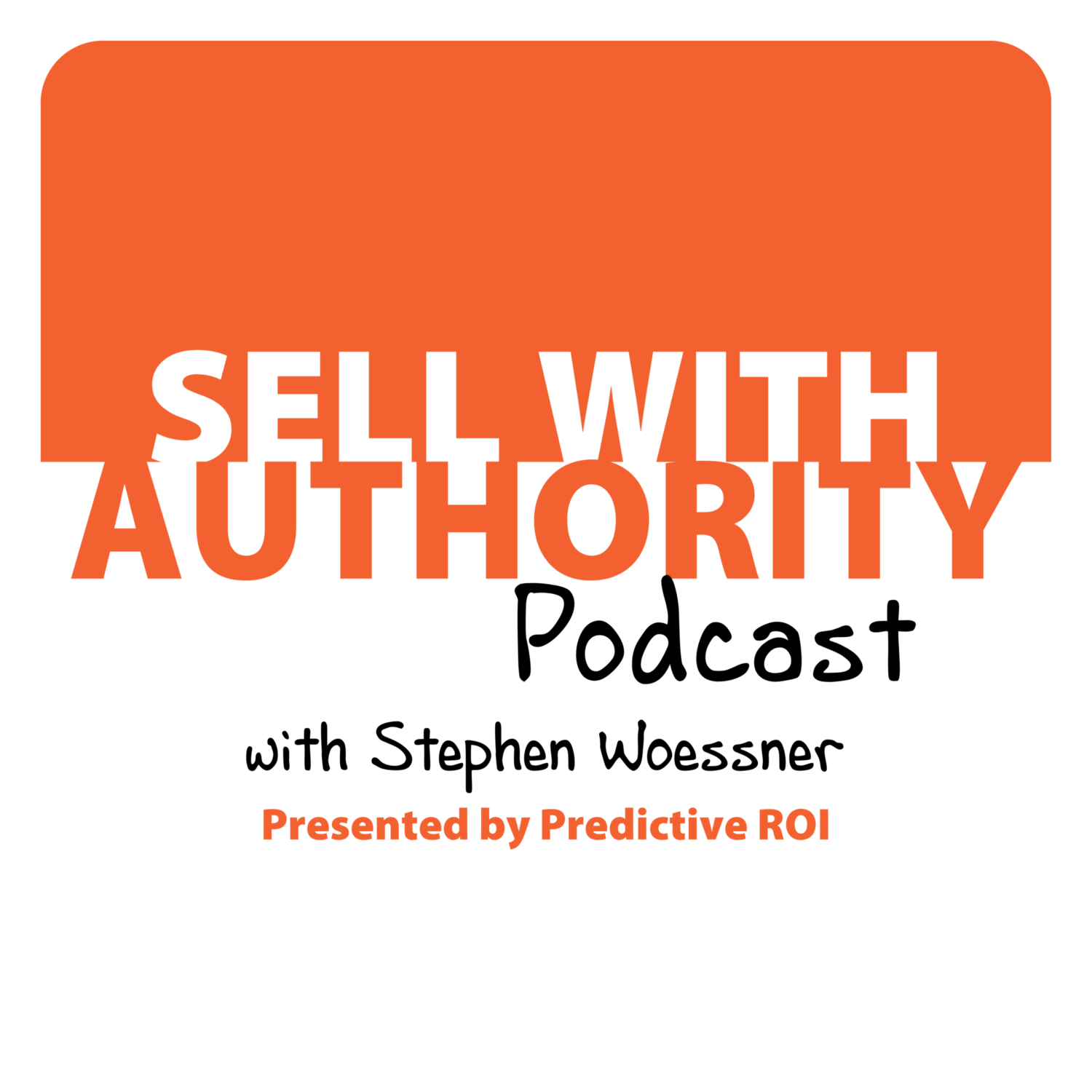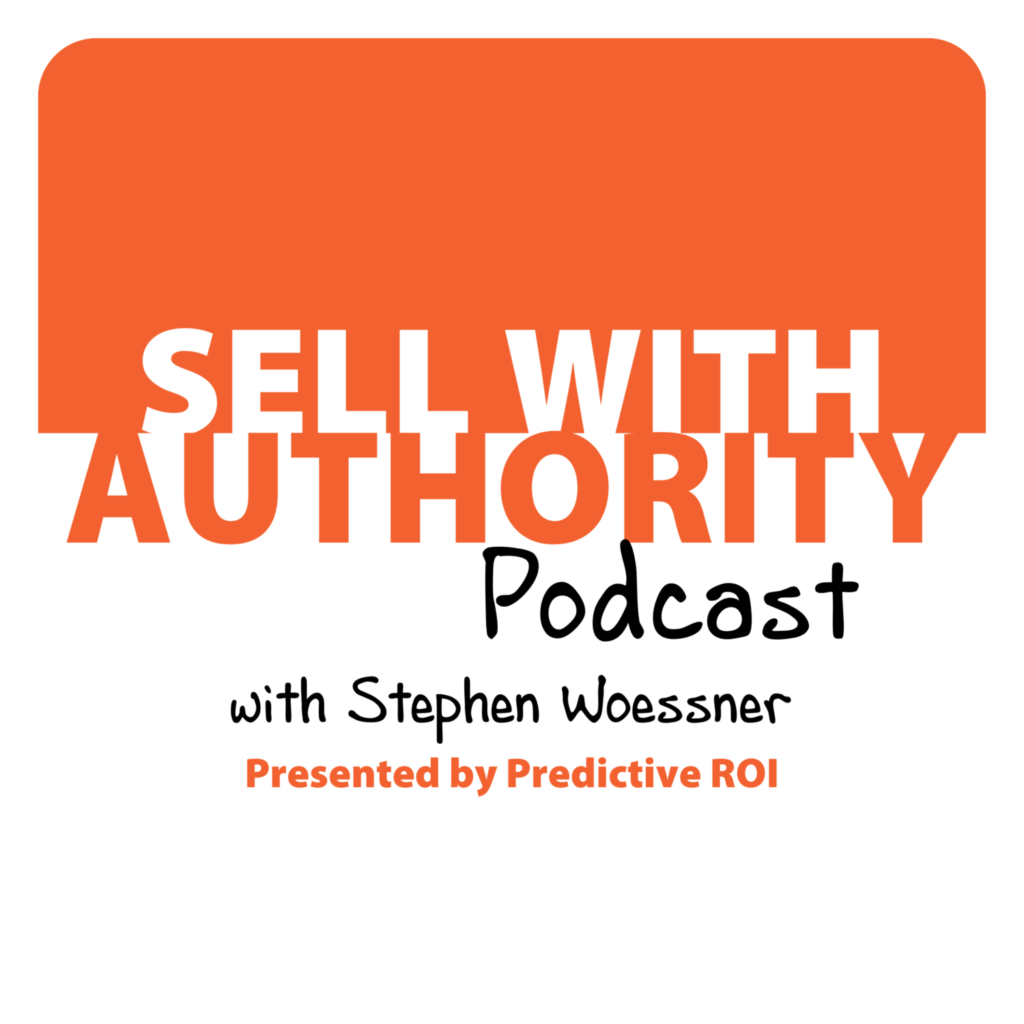 The Sell with Authority Podcast is for agency owners, business coaches, and strategic consultants who are looking to grow a thriving, profitable business that can weather the constant change that seems to be our world's reality.