Here at Predictive ROI, we understand the importance of growing your business and the challenges that come along with it in a fast-paced digital world. That's why our team will take the time to understand your needs and develop and apply effective strategies that align with your goals and help you gain your dream clients.
Our Packages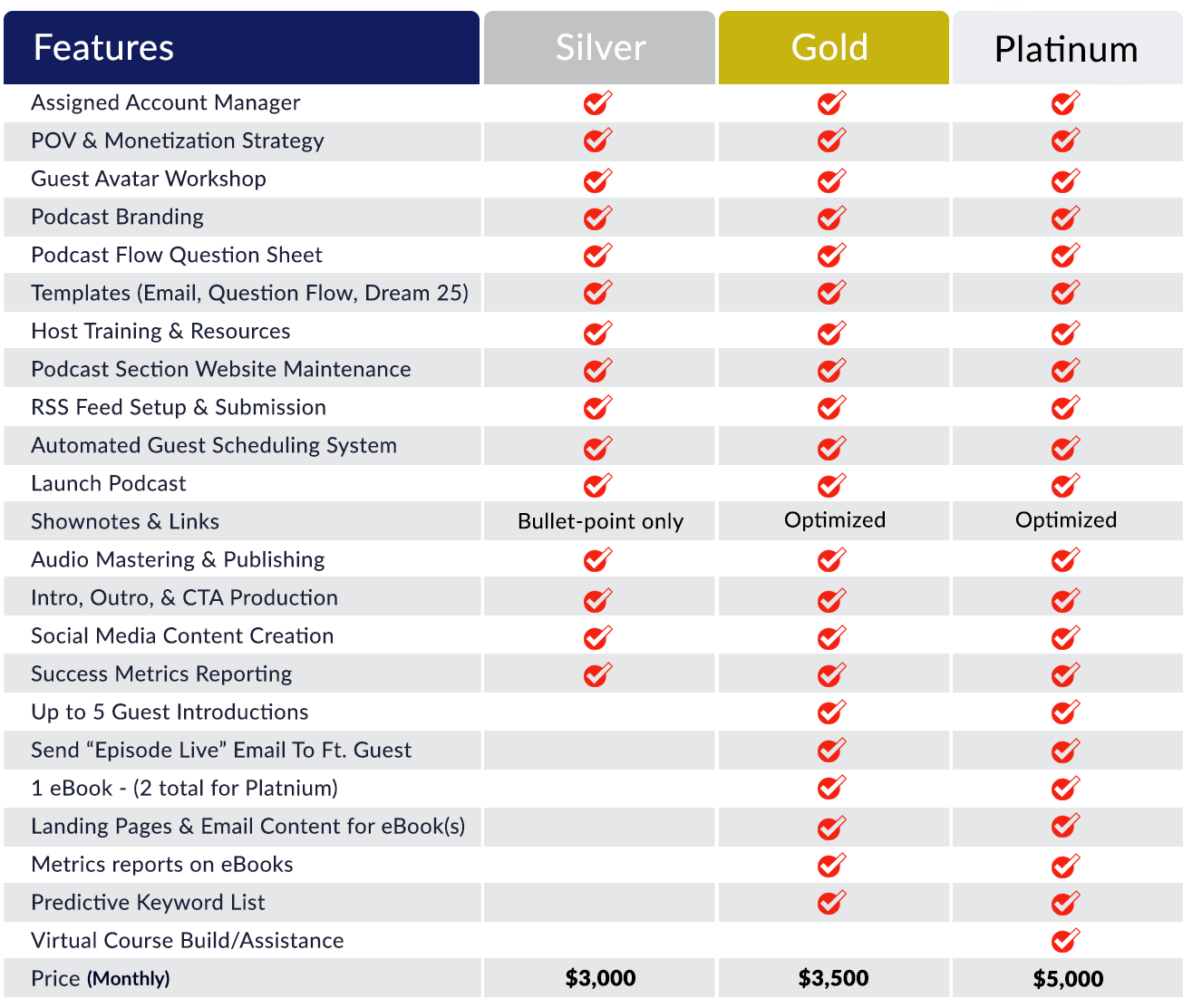 Real Results
"When I look at the results of the podcast and when I take the dollars that I'm putting out and I multiply those dollars by five or six or seven..that's what's coming back, because of the podcast so that investment to me is sort of a no-brainer."
Drew McLellan, host of Build a Better Agency
Ready to talk about your content strategy?