Increasing sales through the Trojan Horse strategy, with Stephen Woessner and Billy Samoa Saleebey
Episode 983
Increasing Sales Through the Trojan Horse Strategy
What You Will Learn:
Why podcasting is like a Trojan Horse strategy for business
3 steps for planting your Flag of Authority
Creative ideas for repurposing your podcast
What are the vital metrics we should pay attention to
SEO and Email list building strategies
How to turn your podcast into YouTube videos, weekly newsletters, and a book
How many loyal fans you need
Ideas to help treat your podcast guests like VIPs
Increasing sales through the Trojan Horse strategy
In the spirit of the holiday season…my hope is…you, your family and friends, your team, your clients, and all of the people in your community — were able to tap the breaks…to pause…to reflect…and yes, that even during this time of pandemic…and give thanks.
Through all of this — all of the challenges that 2020 represents — and I hear you — it's a long list — there are some silver linings for your business. You may feel like you are being forced to pivot to survive — and through that — you find a completely new service offering for your clients. Or — you may have needed to restructure your team from full-time employees to having some amazing freelancers ready to rock whatever project you send their way.
Or — maybe through all of the chaos — you have identified topics and lessons your audience needs in order to grow and be better at what they do every day. And you know — deep in your soul — you are just the person to deliver that level of awesomeness.
So as you work hard to close out 2020 and dare to dream about what 2021 might look like — I'm sharing a different twist on a solocast with you to help.
I was recently interviewed by Billy Samoa Saleebey for his podcast entitled, "For the Love of Podcast". And Billy asked a series of excellent questions that can serve as some foundational elements as you work through your plan for 2021. So as you hear Billy ask me the question…my hope is…you will take notes of what he asked…and then ask yourself the same questions. If you do that — it will help you build a solid plan for 2021.
Also — Billy asked me to map out more detail behind how the Trojan Horse strategy works — you'll find some real behind the curtain stuff here — as well as how to plant your flag of authority, slice and dice your content into smaller cobblestones, and build out your sales funnels.
The power of the Trojan Horse strategy
Thought leadership is a powerful way to connect with your ideal client prospects — through the Trojan Horse strategy. And — a podcast is the ideal vehicle for this strategy. It gives you the chance to plant your flag of authority and invite ideal potential clients to speak on your show — creating a non-transactional relationship with them that can be nurtured over time — without "selling" to them in the traditional sense. When used the right way — the Trojan Horse strategy allows you to organically build a relationship of trust and mutual respect with your Dream 25 — your 25 right-fit clients. Much like the ancient Greeks used the original Trojan Horse to sneak into Troy without alerting the guards — the Trojan Horse of Sales allows you to get past the "sales wall" and build powerful inroads with prospects.
Getting ready for 2021
With 2020 drawing to a close — plus the news of the development of successful vaccines against the global pandemic — 2021 is looking to be much brighter. And — the businesses that will come roaring out of our current crisis are the ones who are well prepared — and ready to take bold action. Now is the time to create a rock solid plan for the coming year. The Trojan Horse strategy can help you connect with your ideal clients — but it's only the foot in the door. That's why slicing and dicing your content — so that you can plant your flag of authority and demonstrate that you're always ready to be helpful for your clients — is so crucial. As you plan for 2021 — I hope you find my conversation with Billy Samoa Saleebey helpful!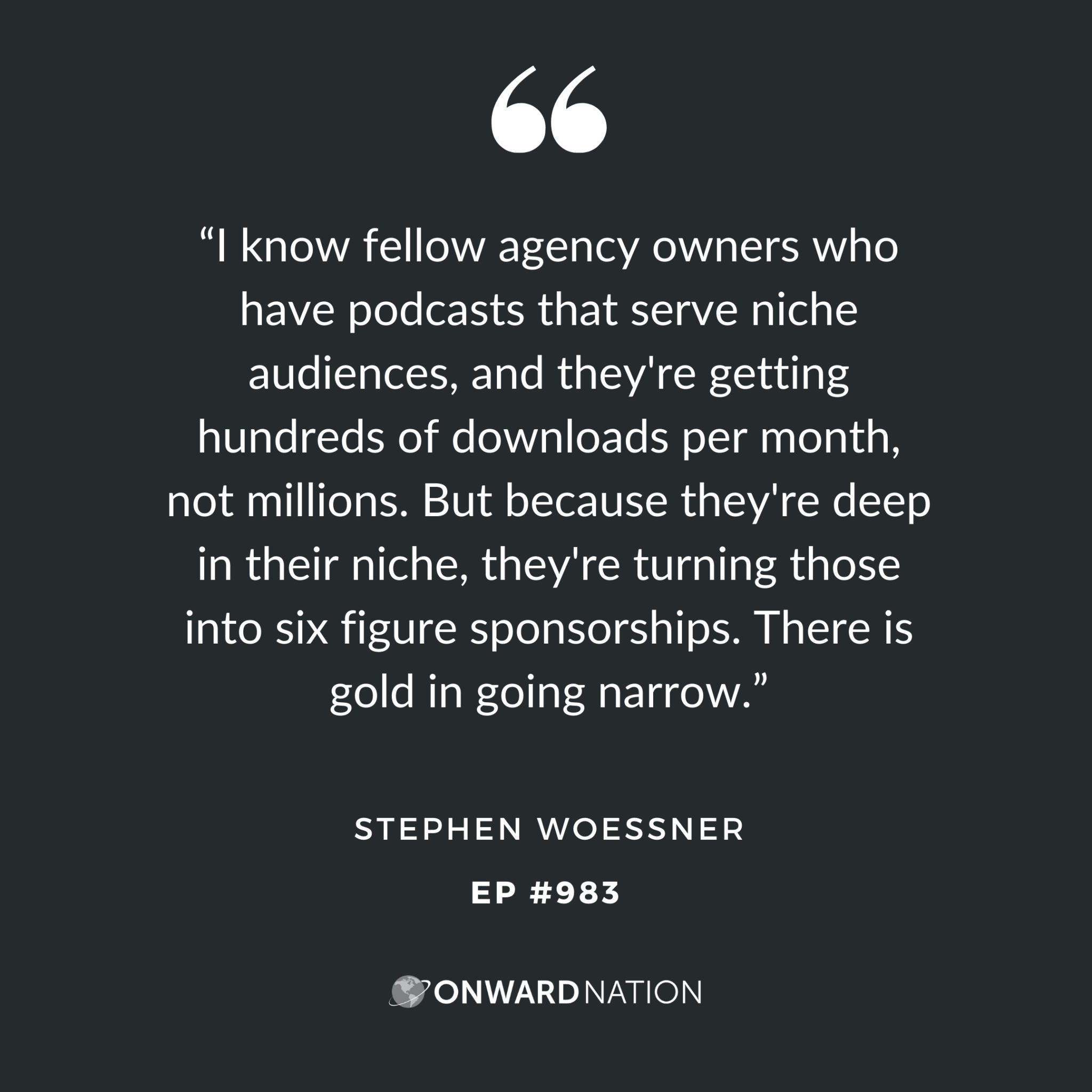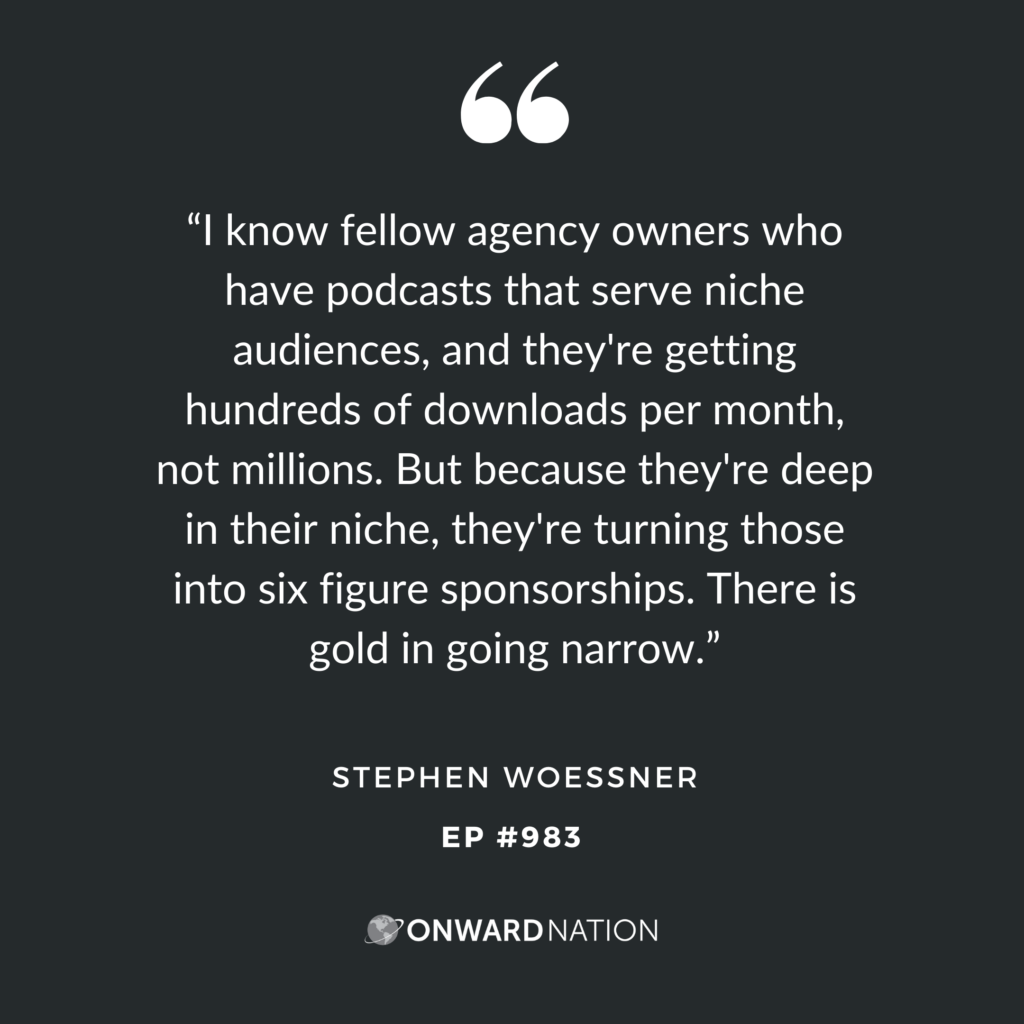 About Stephen Woessner
Stephen Woessner is the founder and CEO of Predictive ROI, a digital marketing agency, and the host of Onward Nation — a top-rated daily podcast for learning how today's top business owners think, act, and achieve. Onward Nation is listened to in 120 countries around the world with over 28,000+ email subscribers.
Since the advent of the commercial Internet, Stephen has collected tens of thousands of data points that have given him the ability to identify what he calls the "8 Money Draining Mistakes" and the "8 Money Making Opportunities." Darren Hardy, then-publisher of SUCCESS Magazine, interviewed Stephen to discuss how business owners can identify and fix the mistakes.
Stephen served in the United States Air Force, spent six years at the University of Wisconsin-La Crosse as a full-time academic staff member and taught digital marketing classes to small business owners throughout the state including the prestigious School of Business at UW-Madison, has owned five businesses, and is the author of three books, "The Small Business Owner's Handbook to Search Engine Optimization", "Increase Online Sales Through Viral Social Networking", and "Profitable Podcasting."
His digital marketing insights have been featured in Forbes.com, Entrepreneur.com, The Washington Post, and Inc. Magazine.
Additional Resources:
Fill Your Sales Pipeline Q&A
LIVE Wednesdays at 1:00 pm Eastern / 12 Noon Central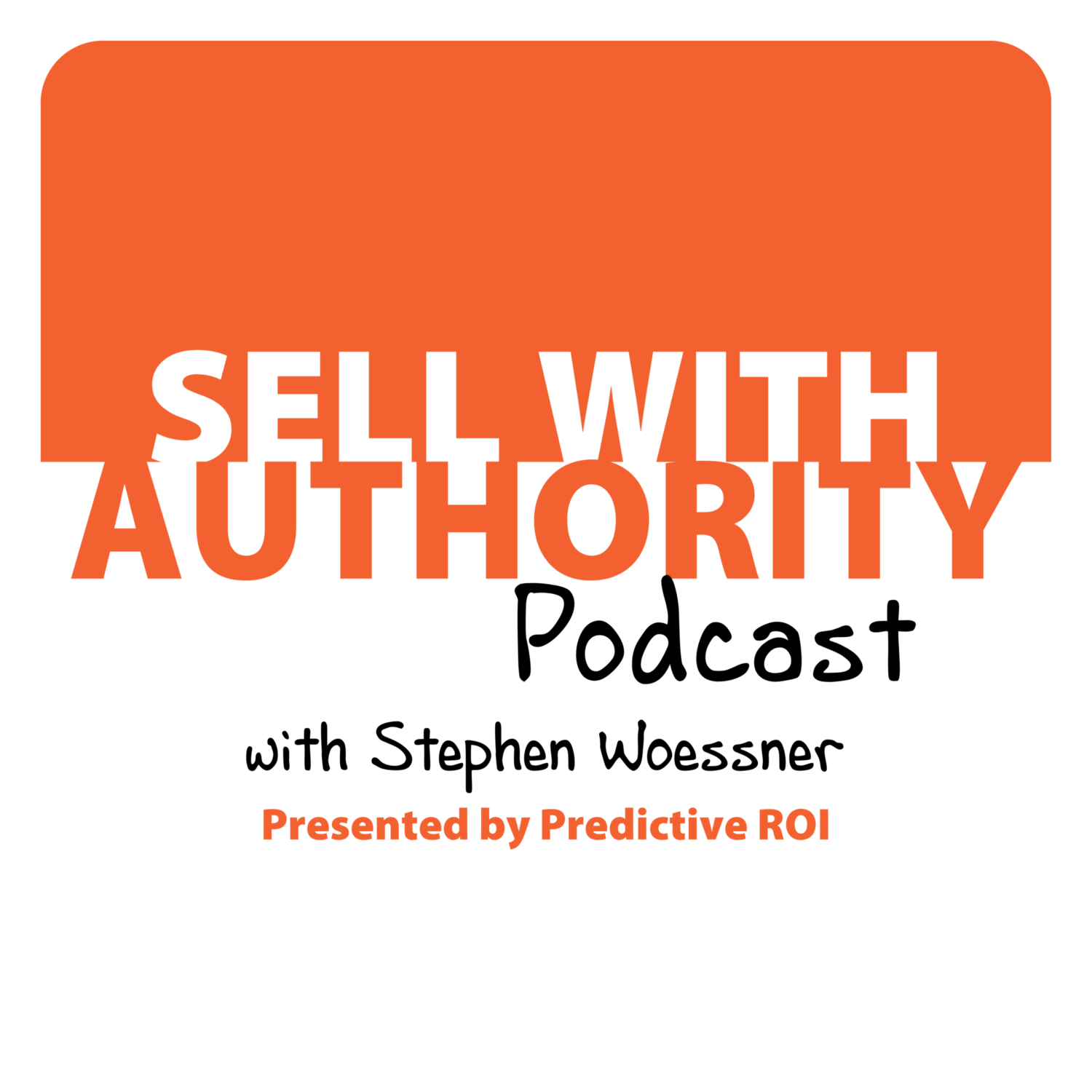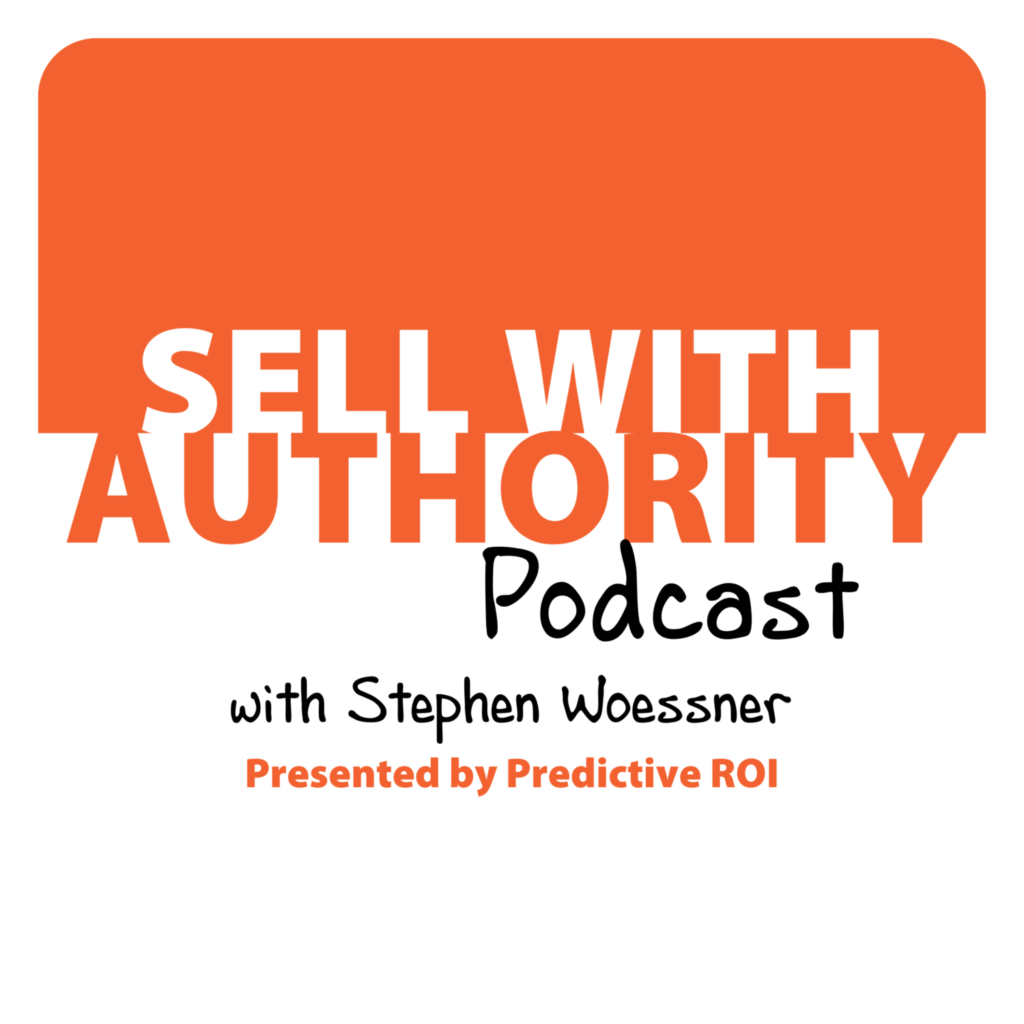 The Sell with Authority Podcast is for agency owners, business coaches, and strategic consultants who are looking to grow a thriving, profitable business that can weather the constant change that seems to be our world's reality.