Embrace the challenge, with Stephen Woessner.
Episode 322
Stephen is the CEO of Predictive ROI and the host of the Onward Nation podcast. He is the author of two bestselling books, speaker, trainer, and his digital marketing insights have been featured in SUCCESS, Entrepreneur, The Washington Post, Forbes, Inc. Magazine, and other media.
Subscribe to Onward Nation!
Good Morning Onward Nation…I'm Stephen Woessner. And welcome to Episode 322 — where 5-days a week — I interview one of today's top business owners so we can learn their "recipe for success" — how they built and scaled their business. In fact…have you downloaded our 12 SUCCESS Strategies eBook? It's a distillation of the best business building advice we have collected from our incredible guests. You can get yours at OnwardNation.com/12download.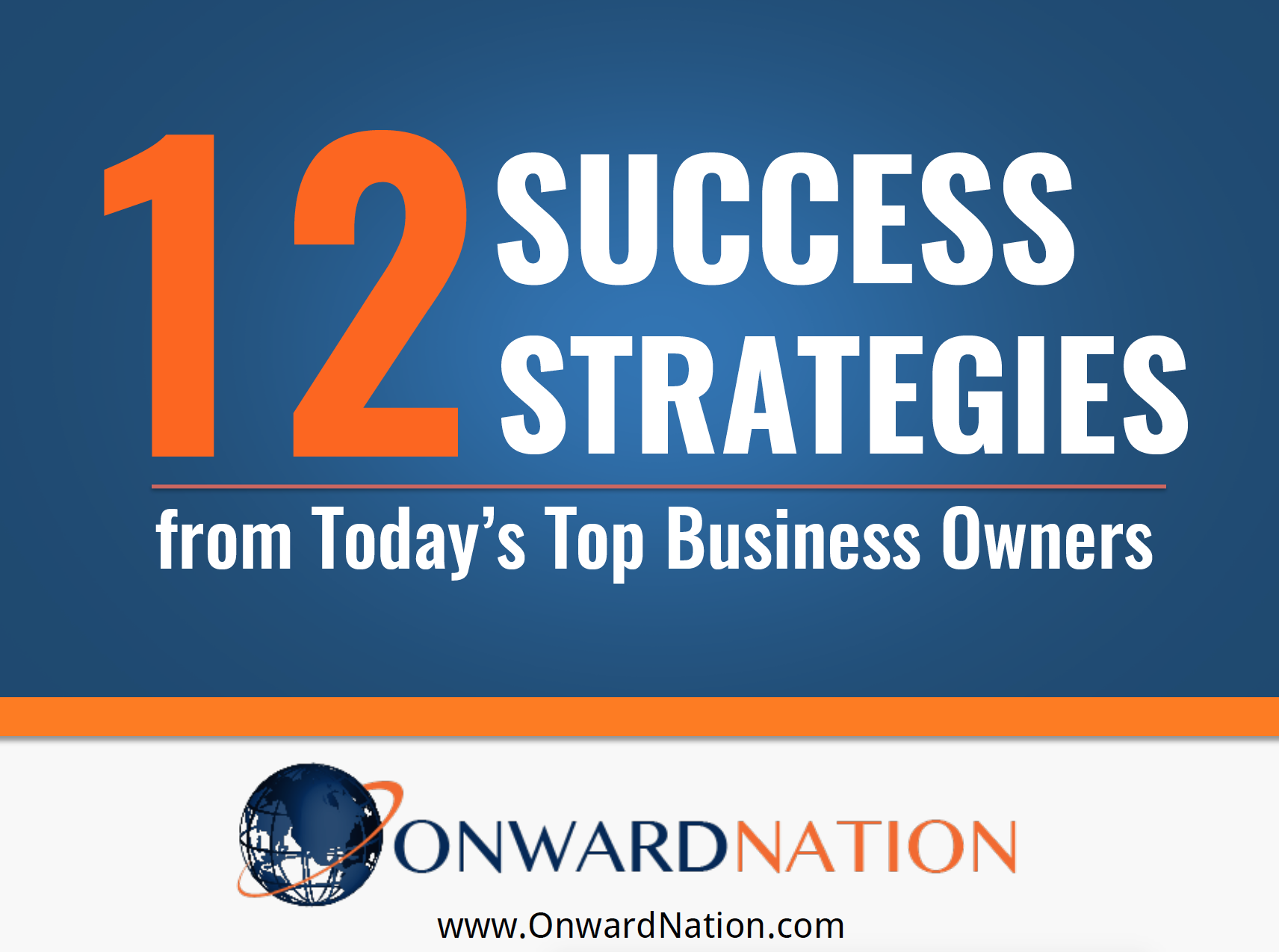 So for today's solocast — we are going to continue the momentum we have built over the last two weeks by sharing lessons I learned during my interview — as a guest — on the Business Rescue Road Map podcast.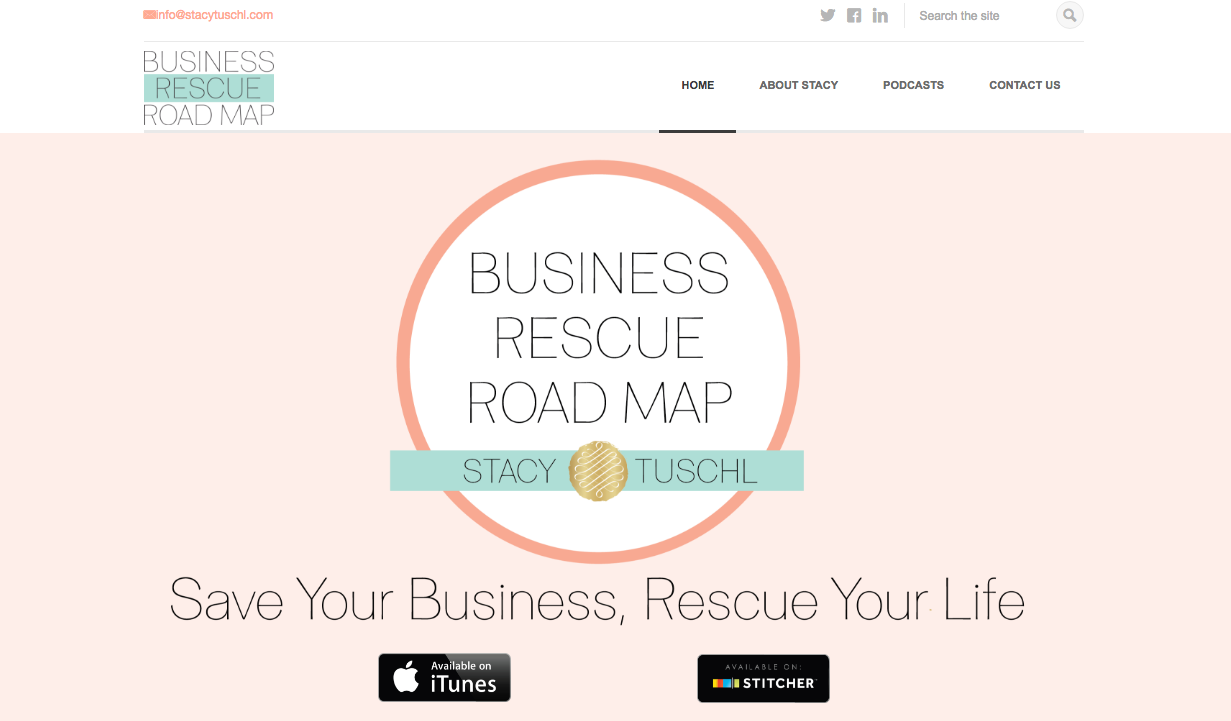 Now, if the name Business Rescue Road Map sounds familiar — you may recall — the host of the brilliant show is Stacy Tuschl — a three-time guest on Onward Nation. Stacy was our guest for Episodes 6, 174, and 287 of Onward Nation.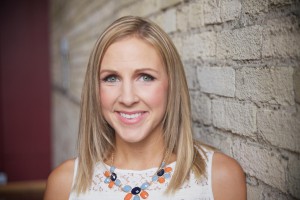 And during each of our interviews — Stacy shared deeper and deeper insights. For example, in Episode 6 — she taught us great lessons about how to prepare for growth — and transparently — connected it back to story when one of her companies grew so fast — it outpaced her and her team's ability to adapt to the rapid changes.
But, they prioritized and successfully rebalanced the ship.
In Episode 174 — I asked Stacy to take us deep into platform building — and she generously did. We dug into what Stacy describes as her "three steps to platform building" and how her business strategy is focused on all three — each and every day.
Intrigued — I had to learn more — especially with how Stacy's three steps were baked into the strategy behind her amazing podcast. I wanted to find out how podcasting became a key component to her business strategy.
So we had a "Why Podcasting" discussion in Episode 287 — and let me say, Onward Nation — it is rare that a business owner will say — "Oh sure…you want to know the innermost workings of my business — for me to take you deep behind the green curtain so you can learn all my secrets? Absolutely, walk right this way." But that is what Stacy did in all three episodes — and that is what all of our Onward Nation guests do — each and every day.
Pure awesomeness from our guests.
If you haven't listened to — studied — and applied all of the pure awesomeness Stacy Tuschl shared with us during Episodes 6, 174, and 287 — I highly encourage you to add all three episodes to your list of vital priorities.
You will be glad you did.
And then shortly after Stacy was my guest on Onward Nation — she invited me to be a guest on her podcast called…Business Rescue Road Map…and wow…that was an outstanding conversation.
Now she was interviewing me — interesting role reversal — and true to form — Stacy is an incredible host.
She has this innate gift of being able to ask the questions she knows her listeners are hoping she will ask. She gracefully guides each guest down the exact right path to make sure her audience learns what needs to be learned during each and every episode.
As I am sure you can tell, Onward Nation — I am a bit of a Stacy Tuschl fan.
So, when she asked me if I would be guest on her show…I responded with the lesson Jay Baer recently shared with us during Episode 305… "Hell yes, I'll do that! WOW!"
And like Jay said…if we are not letting the "It's a hell yes, or it's a no" principle guide our decision making, Onward Nation — then you are saying "yes" way too often.
I learned a lot from Stacy when she interviewed me, which is why — in just a moment — we are going to air the full interview as part of today's solocast.
The discussion with Stacy is that impactful.
One of the lessons I shared with her audience might even surprise you — when you hear me encourage business owners to "embrace the challenge" and why enjoying those moments of struggle are key to your success — and happiness.
Stacy and I also dug into:
The story of why my first company failed, how I recovered from losing $100,000 when I was just 28 years old, and how those painful lessons formed the foundation what we have build here at Predictive ROI.
Why it is important to be at your best when the fight is the hardest. I am a firm believer, Onward Nation, in never ever giving someone the permission — anyone — to tell me what is so — to tell me what my destiny is. I'll explain why I am so fixated on this point during the discussion with Stacy — coupled with — how the the transformation of challenges forcing you to become somebody different on your way to accomplishing a goal, that's what makes this entire process so rewarding — becoming more — becoming the person you always dreamt of becoming, Onward Nation.
We also talk about why it is important to think thoughtfully about the things that are important — about the benefits of prayer, meditation, or just general thinking time.
Stacy and I wrap up the interview with some things to consider if you happen to be thinking about or contemplating — quitting — throwing in the towel — and closing your business.
To be clear, there are oftentimes some really good reasons why a business should close its doors — but it has been my experience — that business owners can be tempted to give up way, way, way too early. So Stacy and I share some thoughts and suggestions to consider — things business owners should really look at before closing their doors.
Onward Nation — there's always a way to build capital.
So, I thought the best way for me to share these insights would be to air the full interview. I think you will get a lot out of the discussion.
And as always…please let me know what you think. Drop me a line. Thumbs up or thumbs down.
One point that I want to make sure I emphasize before we close out for today — during my conversation with Stacy — you heard us offer several recommendations for business owners to consider before closing their doors. And one particular area I have studied even more intensely since being a guest on Stacy's show is the number of companies — more specifically — the number of business owners who struggle with generating enough leads — high quality leads flowing into their business on a steady basis…like a stream of prospects flowing right into their sales pipeline.
In fact, the Content Marketing Institute and MarketingProfs recently released a study showing that the top goal of 85 percent of today's companies is lead gen.
85 percent, Onward Nation. Staggering.
Here's today's reality — there is a gaping hole inside most businesses — and that hole — is the lack of qualified leads within their pipeline. It has been my experience, Onward Nation, in 20+ years of working with business owners all over the country — most do not have a sales pipeline — and the stress of how they will meet this month's budget — or next quarter's — can feel crushing at times.
I am on a mission to help change that, which is why I shared several pipeline filling steps within Episode 298 several weeks ago.
But you know what…when I relistened to the episode — I thought — "Hmmm, I can do better than that — I should have gone here and talked about that — and darn it — I missed this, this, and this. Arrgghhh."
So, I decided to create a masterclass on the 4-steps to Filling Your Sales Pipeline. You will see the full details and all we will cover — in full transparency — in very specific detail — on-screen demonstrations — it will be a very deep dive — so you can take and apply this lead gen recipe immediately inside your business.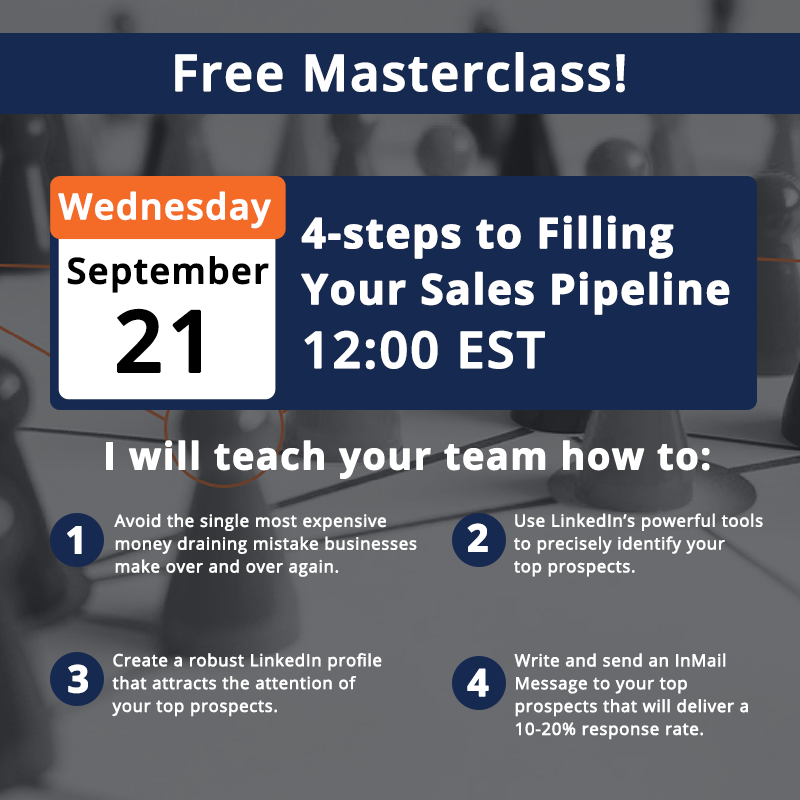 I look forward to seeing you — virtually at least — on September 21st.
So with that…I want to thank you again for taking the time to be here with me today. It is an honor to have you here — thank you for tuning in — I am delighted you chose this episode to be what you listen to, study, and take with you on your morning run, or maybe Onward Nation has become part of your daily commute, or in some other way has become part of your morning routine.
I want you to know how much I appreciate you sharing some of your invaluable 86,400 seconds you have in your day with me and the strategies we learn and share each day from today's top business owners.
And please continue to let me know what you think of Onward Nation…good or bad…I always want your feedback. Hit me up on Twitter or LinkedIn — or stop by our Predictive ROI Facebook page — and let us know what you think of the show — thumbs up or thumbs down. Either way — we want to know.
Your feedback helps get better. And remember…you can always email me at [email protected] and I reply to every single message.
Please let us know how you think we are doing. I look forward to hearing from you.
We will be back tomorrow with an incredible encore interview with Nancy Marshall — my word, Onward Nation — you will not want to miss Nancy's third visit to the show. We took this opportunity to dig deep into Nancy's book — to dive into several of the exceptional PR strategies within the pages — as well as — Nancy's business strategy behind the book and how it has become her best business card ever. So…if you have ever thought of writing a book…listen to Nancy Marshall tomorrow…because she lays out her entire strategy in precise detail. Nancy is off-the-charts amazing, Onward Nation. Don't miss the show.
Until then, onward with gusto!
Fill Your Sales Pipeline Q&A
LIVE Wednesdays at 1:00 pm Eastern / 12 Noon Central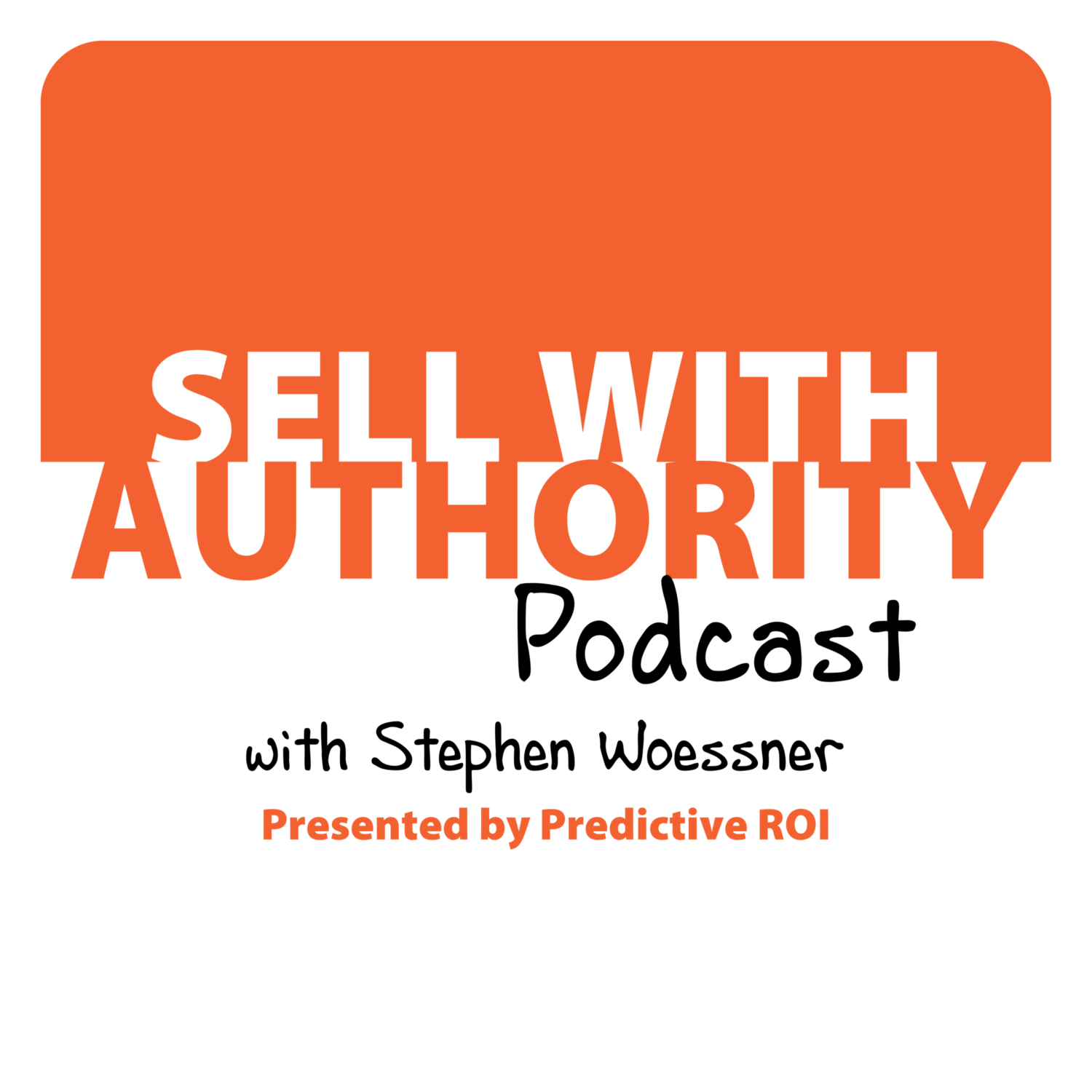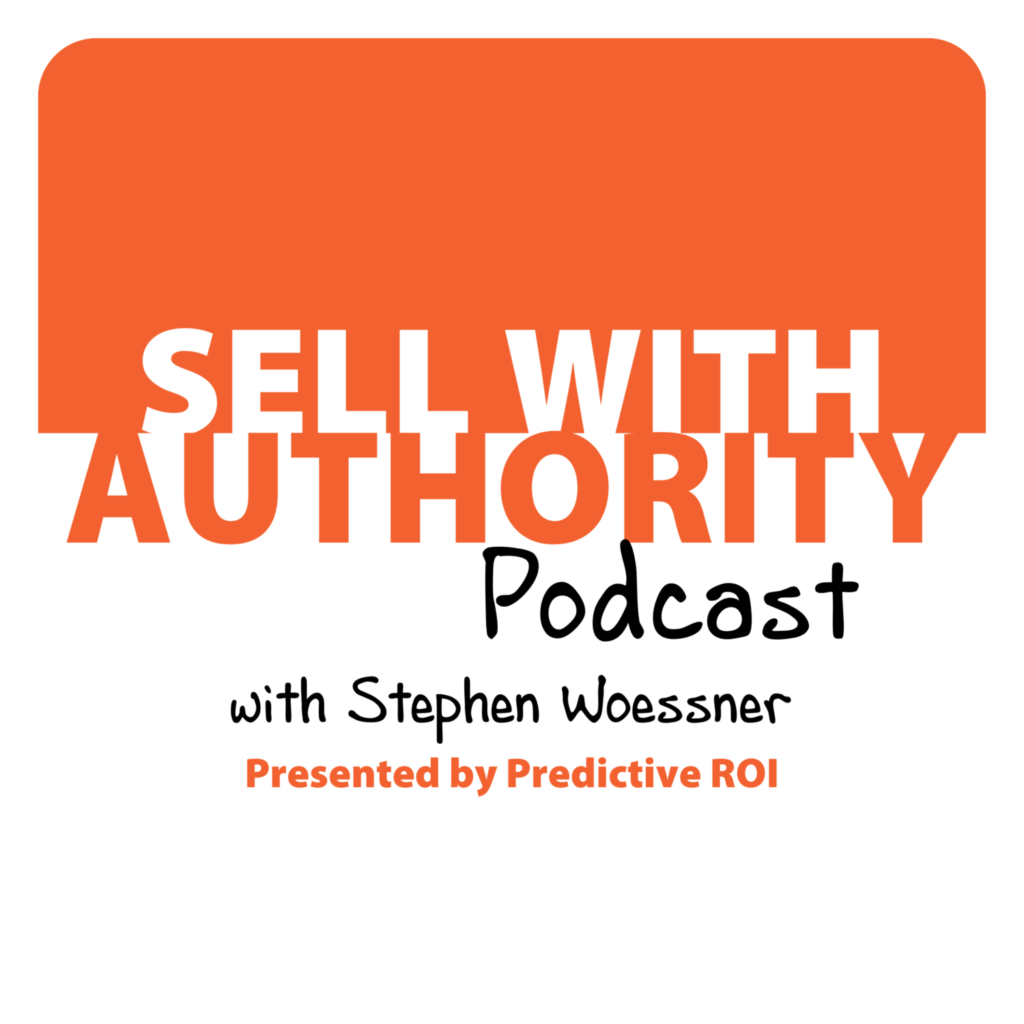 The Sell with Authority Podcast is for agency owners, business coaches, and strategic consultants who are looking to grow a thriving, profitable business that can weather the constant change that seems to be our world's reality.