Clarity trumps persuasion, with Stephen Woessner.
Episode 313
Stephen is the CEO of Predictive ROI and the host of the Onward Nation podcast. He is the author of two bestselling books, speaker, trainer, and his digital marketing insights have been featured in SUCCESS, Entrepreneur, The Washington Post, Forbes, Inc. Magazine, and other media.
Subscribe to Onward Nation!
Good morning Onward Nation…I'm Stephen Woessner. My hope is that on this Wednesday you have already experienced an incredible week thus far — one that has pushed you to grow — one where you have experienced some big wins — and one where you have had opportunities to learn along the way.
I got home on Saturday from a week long trip to Spokane, Washington to visit my Aunt and Uncle followed by several very intense — but awesome — days of masterminding in Portland, Oregon with a group of marketing agency owners. We get together every six months in a different city across the country to share our financials, our biggest challenges, our biggest opportunities, and to seek the advice and recommendations of each other — all the owners in the group.
My fellow owners are exceptional — they are part of my inner circle — they are all moving at the pace and tempo that I want to move at — if not faster — and that makes them the perfect people for me to spend my time with — and to learn from.
The leader and facilitator of our owner group is one of my most influential mentors, Drew McLellan. You may remember Drew as our rock solid awesome guest in Episodes 32 and 167 of Onward Nation. I have learned a lot from him and I am grateful he has been a guest of mine, twice, so he could share his wisdom and expertise with you, too.
Aside from being an incredible mentor and successful business owner — Drew is also the host of the brilliant podcast, Build a Better Agency. And it was such an honor when Drew invited me to be as a guest on his show — in order to share business building insights with his audience — and not just for agencies — but insights any business owner could apply directly into their business to increase sales and profits.
So for today's solocast…we're going to do something a little bit different.
Instead of me sharing a lesson today — we are going to air the interview Drew and I did for his show because the questions he asked me were excellent — and I predict you will find the advice and recommendations that came out of the conversation — to be valuable for what you are working on right now in your business.
For example…Drew and I discuss…
How to charge a premium free while building trust and providing expertise
How to fix the money draining mistakes that are likely sucking cash out of your business
How you can use a Predictive ROI scorecard inside your company
How to combat the fear of criticism
Okay, Onward Nation…I hope you enjoy the discussion between Drew McLellan and I…and as always…please let me know what you think. Thumbs up or thumbs down.
One point that I want to make sure I emphasize before we close out for today…and that is…when you tackle your client's biggest pain point, Onward Nation, you're no longer a vendor. You become a true partner.
So when you see challenges…when you see your client having difficulties…when you see your client bogged down in a myriad of difficulties and they don't know where to turn…those are signs of opportunity…for you to dig in…add value…help them solve the most difficult challenge in their business…and you will quickly move into partner status…and leave vendor-hood behind — which will likely mean happier clients and greater profitability for you.
So with that…I want to say thank you again for taking the time to be here with me today. It is an honor to have you here — thank you for tuning in — I am delighted you chose this episode to be what you listen to, study, and take with you on your morning run, or maybe Onward Nation has become part of your daily commute, or in some other way has become part of your morning routine.
I want you to know how much I appreciate you sharing some of your invaluable 86,400 seconds you have in your day with me and the strategies we learn and share each day from today's top business owners.
And please continue to let me know what you think of Onward Nation…good or bad…I always want your feedback. Hit me up on Twitter or LinkedIn — or stop by our Predictive ROI Facebook page — and let us know what you think of the show — thumbs up or thumbs down. Either way — we want to know. Your feedback will help us get better. And remember…you can always email me at [email protected] and I reply to every single message.
So please let us know how you think we are doing. I look forward to hearing from you.
We will be back tomorrow with an incredible encore interview with Diane Gardner — you will not want to miss Diane's philosophy of "Life begins at the edge of your comfort zone" and how this permeates every aspect of her business strategy — and how she pushes herself to become more each and every day. Diane is off-the-charts amazing, Onward Nation!
Until then, onward with gusto!
Fill Your Sales Pipeline Q&A
LIVE Wednesdays at 1:00 pm Eastern / 12 Noon Central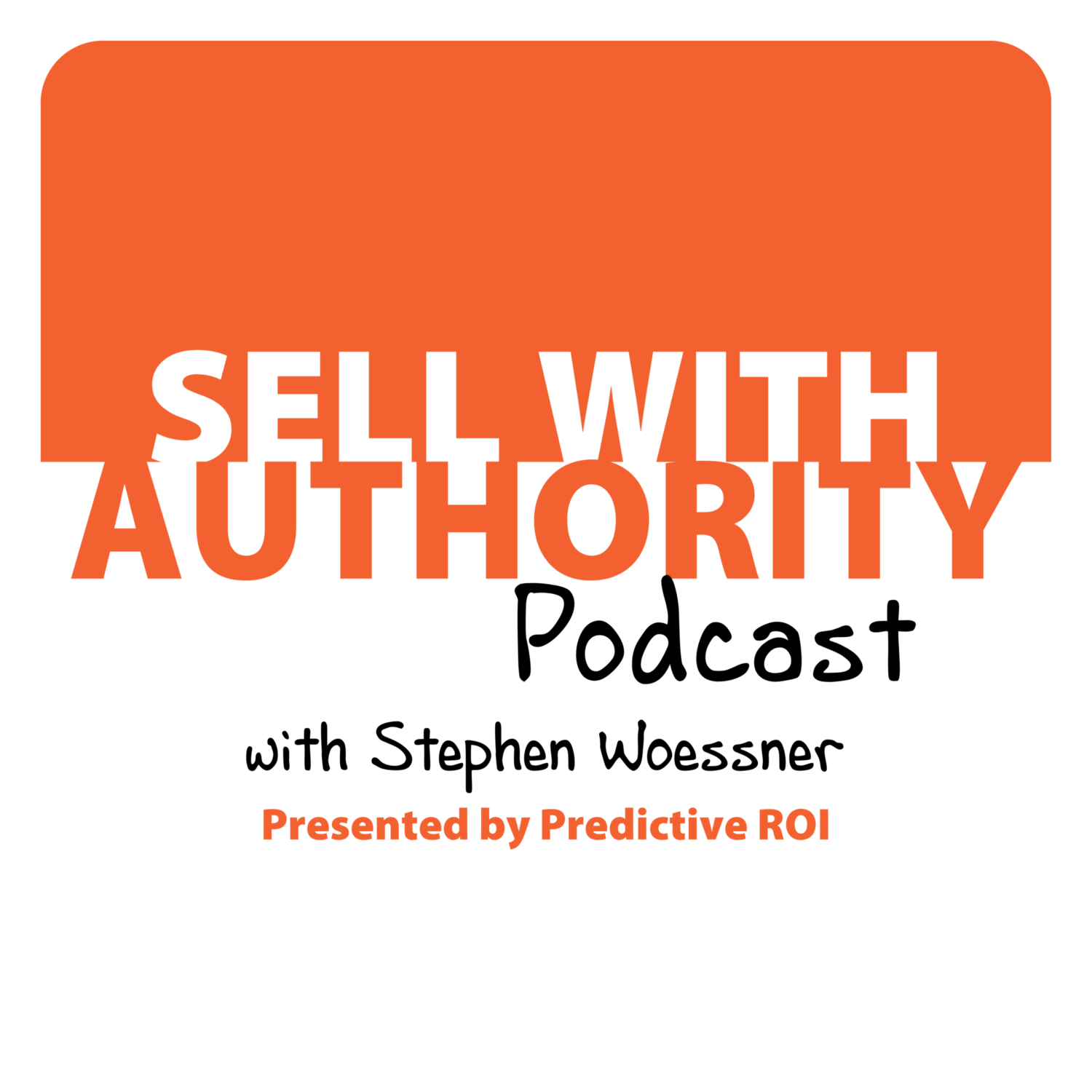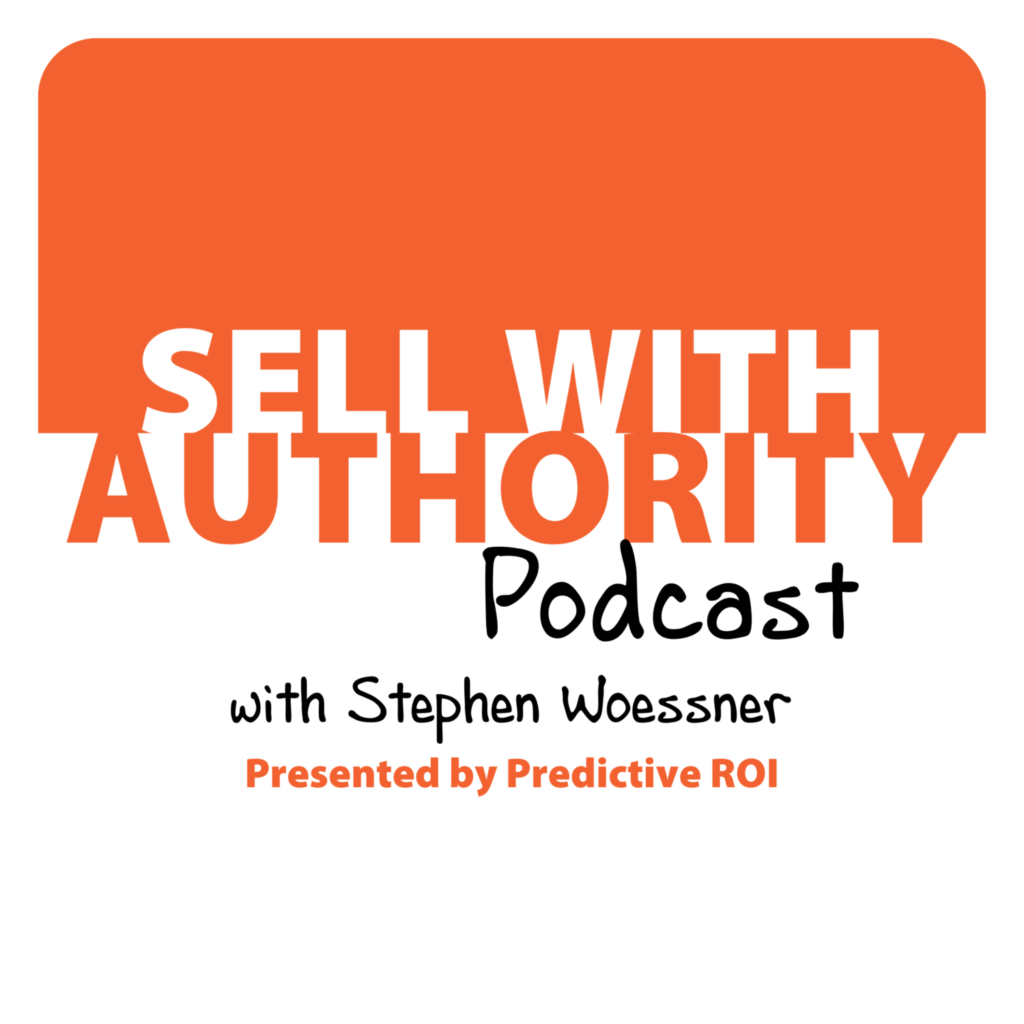 The Sell with Authority Podcast is for agency owners, business coaches, and strategic consultants who are looking to grow a thriving, profitable business that can weather the constant change that seems to be our world's reality.