The pillars of business growth, with H. John Oechsle
Episode 908
H. John Oechsle joined Swiftpage (www.act.com) in July 2012 and currently serves as Chief Executive Officer. John came to Swiftpage with an over 30 year track record of building highly profitable and sustainable revenue growth for emerging companies and established global leaders.
Prior to joining Swiftpage, John served as the Executive Vice President of Strategy and Product for DigitalGlobe. During his tenure, he was instrumental in shaping the future of the company and driving revenue growth through the launch of a number of very successful product lines. Prior to DigitalGlobe, John was the Senior Vice President of Technology and Content as well as Chief Information Officer for IHS Inc. Before that he was the Chief Information Officer and Vice President of Information Management Worldwide for Ortho-Clinical Diagnostics, a Johnson & Johnson company, where he was responsible for all technology and e-business. Earlier in his career, John served as the Senior Vice President and Chief Technology Officer for Land America Financial Group, Inc., and Director of Global Information Management for Kellogg Company. John holds a Bachelor of Arts degree in computer science from Rutgers University and is a graduate of the Tuck Executive Program at the Amos Tuck School of Business, Dartmouth College.
John is an advocate for technology and education in Colorado and has been an active contributor and served as 2007 Chairman of the Colorado Technology Association (CTA). John supports Open World Learning, an organization that uses the power of technology and peer teaching to develop leadership and ignite a love of learning among children. John also supports Kidstek, an organization dedicated to making technology accessible to youth. John has been recognized several times for his involvement in the industry. In 2006 and in 2009, John was awarded the Technology Executive of the Year, and the Titan of Technology awards by the CTA. John was also awarded the Bob Newman Lifetime Achievement Award for Outstanding Contribution to the Community by the CTA in 2011 and the Nancy J. Sauer Philanthropy award in 2016. In 2015, John was appointed to the Business Experiential Learning Commission (BEL) by the Governor of Colorado and continues to serve on that commission today.
While not at Swiftpage, John juggles his time being a husband, father, and grandfather and spends the time he has left playing golf, skiing and boating.
What you will learn from this episode:
What transformative projects John and his team at Swiftpage have been working on since his prior appearance on Onward Nation in episode #780
Why Swiftpage's business strategy of "owning the conversion and retention space for the small- and mid-sized business market" is key to their growth
Why Swiftpage believes the four digital pillars of growth are presence, traffic, conversion/retention, and optimization tools, and how John defines each pillar
How Swiftpage determines whether it would be more effective to build a "component" themselves or acquire it through M&A, and how John defines a component
How niching down, keeping a clear focus on the fifteen-seat company and smaller, and serving their customers has helped Swiftpage evolve and grow successfully
Why John looks for three distinct qualities and characteristics in the A-players in his team: talent, an insatiable appetite to win, and putting mission before self
Why a good leader's role is to mentor and nurture talent, tell a clear story, bring credibility, and build a talented and effective team
What qualities a leader needs to be an effective mentor to other business leaders outside their company
Why having the courage to pursue your goals, the passion to push yourself, and the tenacity to keep going are the keys to success
Resources:
Fill Your Sales Pipeline Q&A
LIVE Wednesdays at 1:00 pm Eastern / 12 Noon Central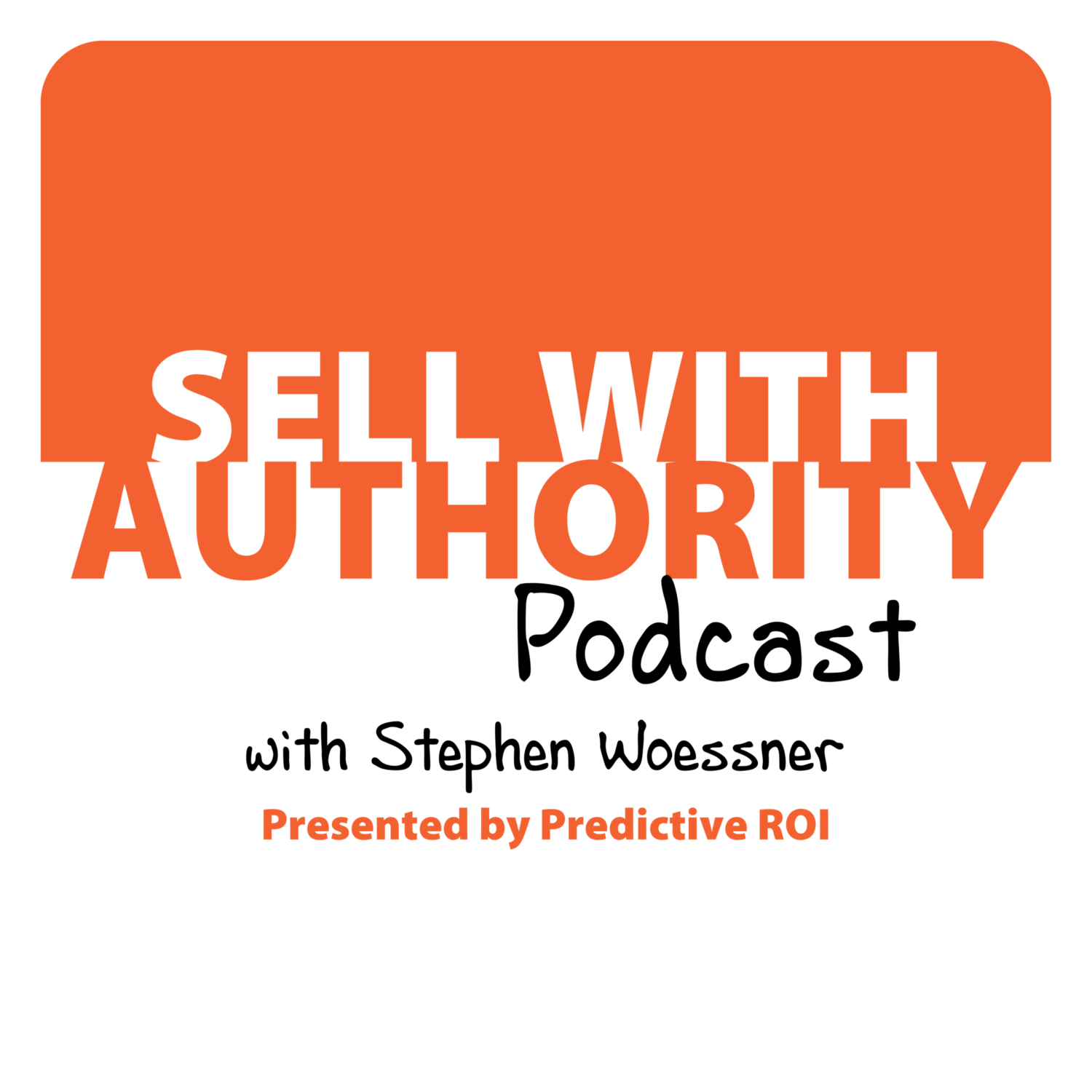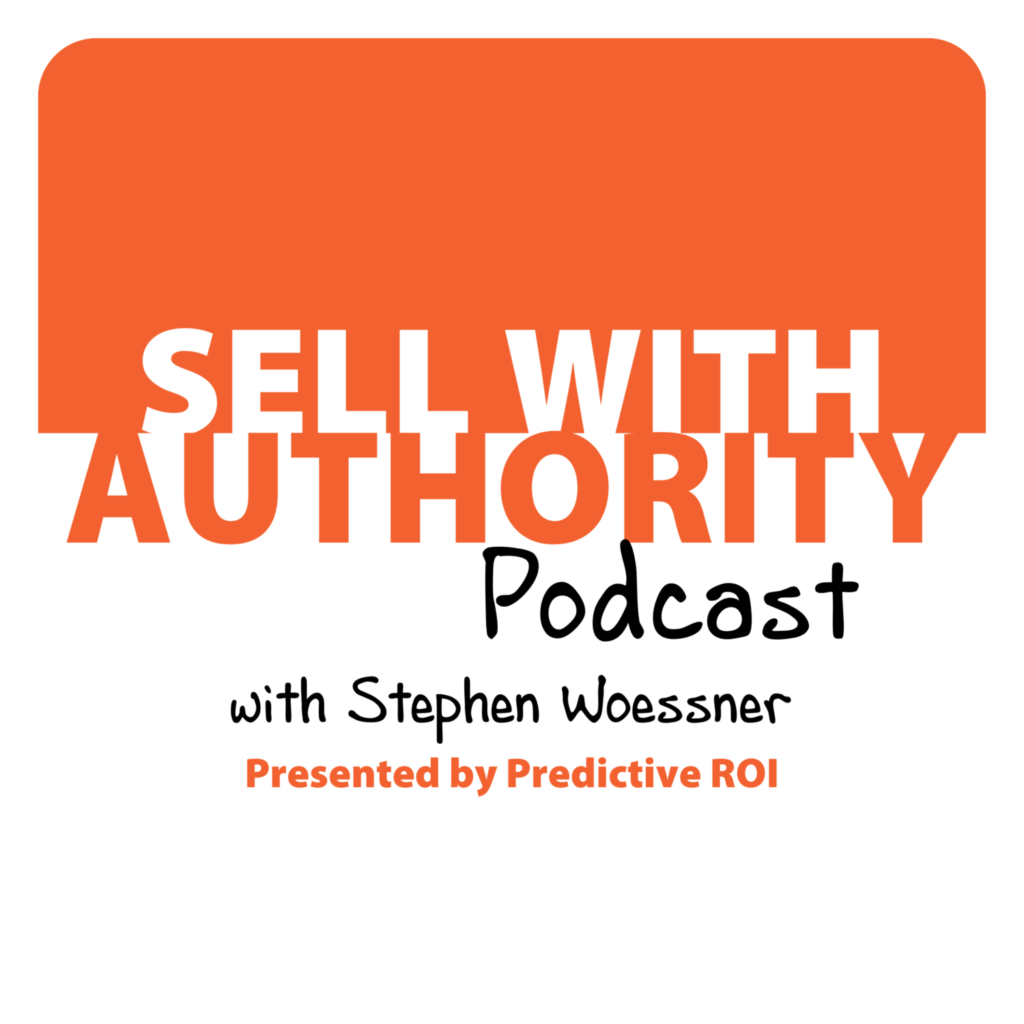 The Sell with Authority Podcast is for agency owners, business coaches, and strategic consultants who are looking to grow a thriving, profitable business that can weather the constant change that seems to be our world's reality.