How to engage employees, strengthen culture and thrive in tough times, with Chad Carden
Episode 981
How to engage employees, strengthen culture and thrive in tough times
What You Will Learn:
How Chad realized the importance of a strong company culture, and how that realization became the backbone of his blueprint for how to engage employees more effectively
Why a company's culture is the key to creating an environment that sets employees up for success and helps companies produce the results they want
Why it is vital to double down on your culture and on your team, especially during the challenges of the global pandemic
Why the key to employee engagement is committing to your culture and then creating a shared experience that allows team members to buy in
Why culture starts with the business owner setting the direction for the company and ensuring that everyone on the team understands the destination
How to create clarity and unity of purpose within your team, even though everyone sees things from their own perspective
Why Chad believes the challenge for leaders is that they often spend so much time looking forward that they forget to look back
Why it is critically important for business owners to communicate their expectations clearly and unambiguously to their teams
How business owners and leaders often overestimate what they can accomplish in 12 months but underestimate what they can achieve in three years
Why it is important for leaders to call regular time-outs to question the team's clarity, alignment and purpose
How to engage employees, strengthen culture and thrive in tough times
Getting your employees truly engaged in your work and all moving in the same direction can be a challenging task in the best of times, but during crisis periods like the global pandemic, engagement is both more important and more complicated than ever. Chad Carden is the co-founder of Renzo Consulting, and Chad "is on a life mission to improve the way employers and employees interact to create greater engagement and better results." During Chad's visit to Onward Nation, he discussed the crucial role engagement plays in keeping everyone aligned to the company's values and mission, and he shares tips and strategies for how to engage employees, motivate your team, and provide clarity on your expectations so that everyone is moving in the same direction with a shared purpose.
How to engage employees the right way
Nailing down how to engage employees can be one of the more common challenges entrepreneurs and business leaders face. You are already passionate about your company and your work, but how do you ensure that your team shares your passion? For expert Chad Carden, it starts with establishing a company culture that supports the team and offers everyone the opportunity to do their best work. The business owner and leadership team must set the direction for the organization and then ensure that their goals, values and expectations are clearly communicated. Even though everyone brings their own vision and perspective to your team, the map they follow and the destination they move toward must be in alignment, and that comes down to leadership giving clear direction and expectations.
Taking frequent timeouts
By setting a culture that creates an environment focused on employee success, you empower your team to get results. By being clear in your goals and expectations, you allow your employees to chart their own success and focus on moving the needle. Especially when things get tough, the clarity you offer is the key ingredient in how to engage employees in your shared vision for the organization. But your culture isn't set-it-and-forget-it; Chad says it is important to regularly take "timeouts" to question where your company is, evaluate what's working and what isn't, and refocus your team's alignment. As we've seen during the global pandemic, things can change quickly and it is important to identify and adapt to these changes strategically.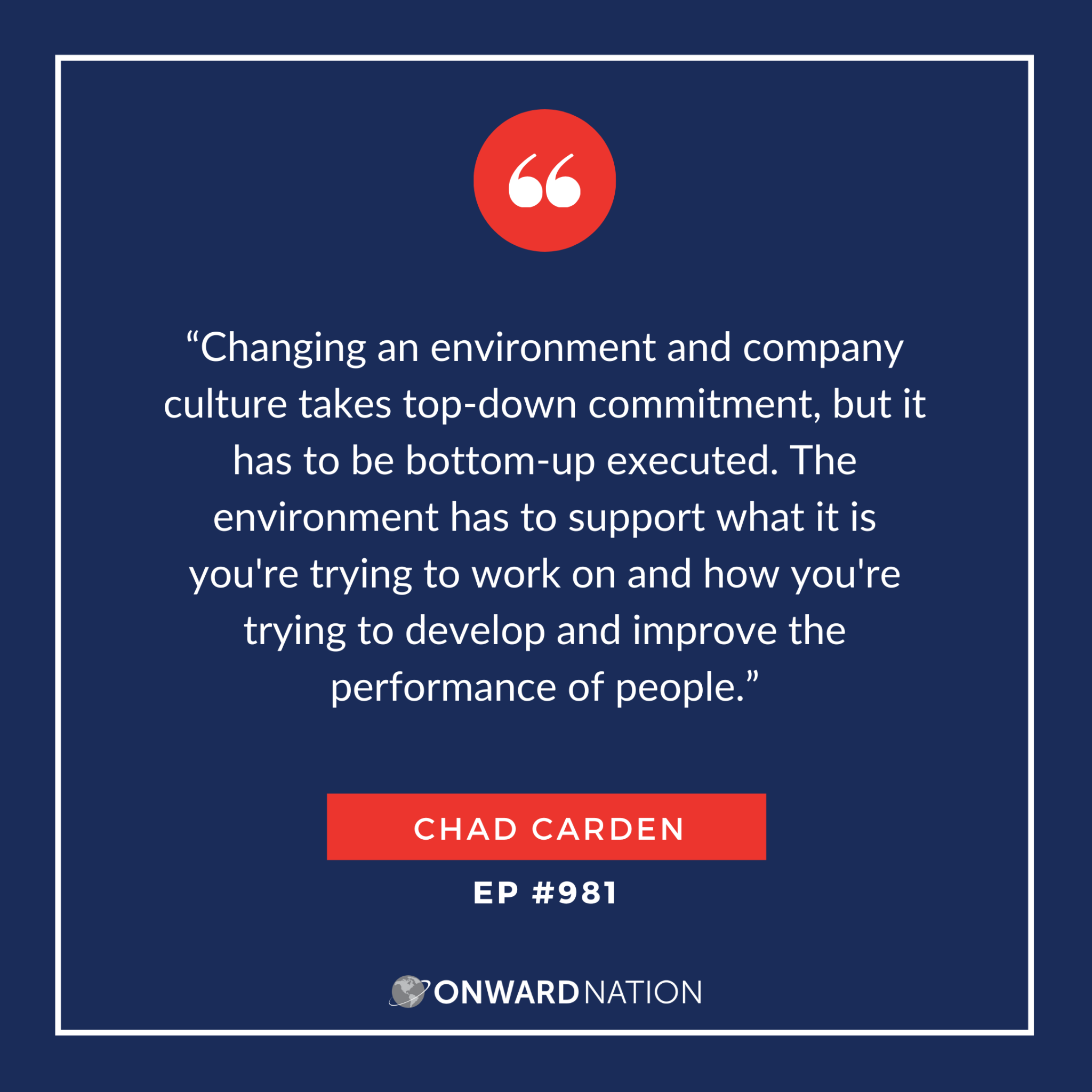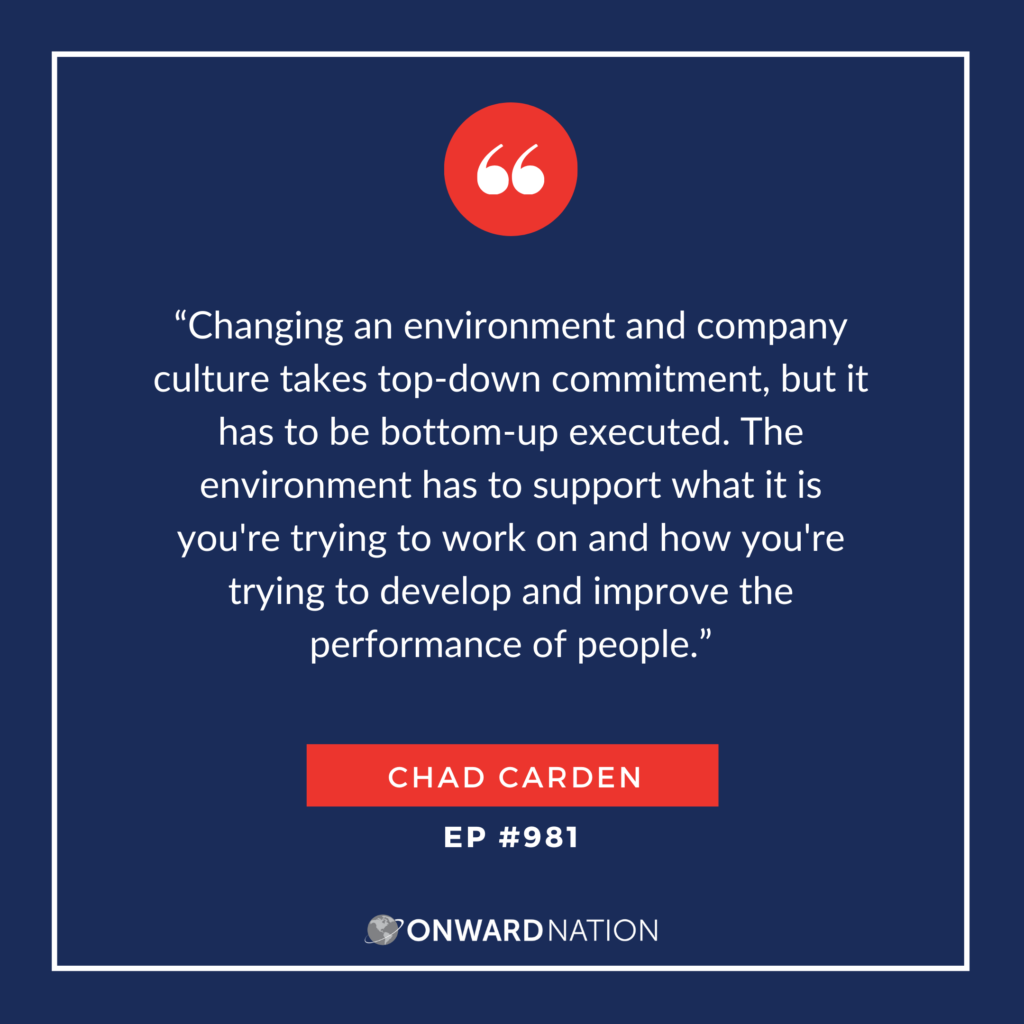 About Chad Carden
The Architect Of People, Chad Carden is on a life mission to improve the way employers and employees interact to create greater engagement and better results. His results-oriented, no-bull style helps people change the way they approach their daily environment. He has been studying and working with companies to improve their number one asset — their people — for over 19 years. He challenges clients to reach outside their comfort zone to achieve heights they've never imagined.
Chad's high energy and passion are engaging and infectious! He is a straight shooter and understands that business today is all about building even stronger relationships with the people you work with and serve.
During his 19 plus years, Chad has been fortunate enough to travel the globe working within all levels of organizations of all different sizes. Fortune 100 companies have sought out Chad's assistance to discover where they want to be, to help create a plan to get there, and to issue a challenge to implement for real results.
Chad has had the privilege of being invited to the White House to discuss how to impact today's small businesses, and is an accomplished author of two books, Winning The Money Game and P.E.P.P. He has also consulted, and sold products and services in over 40 countries and his work has been translated in over 15 languages.
He continues his vision of providing people and organizations a personalized formula for better employee engagement and positive progress.
How to Connect with Chad Carden:
Additional Resources:
Fill Your Sales Pipeline Q&A
LIVE Wednesdays at 1:00 pm Eastern / 12 Noon Central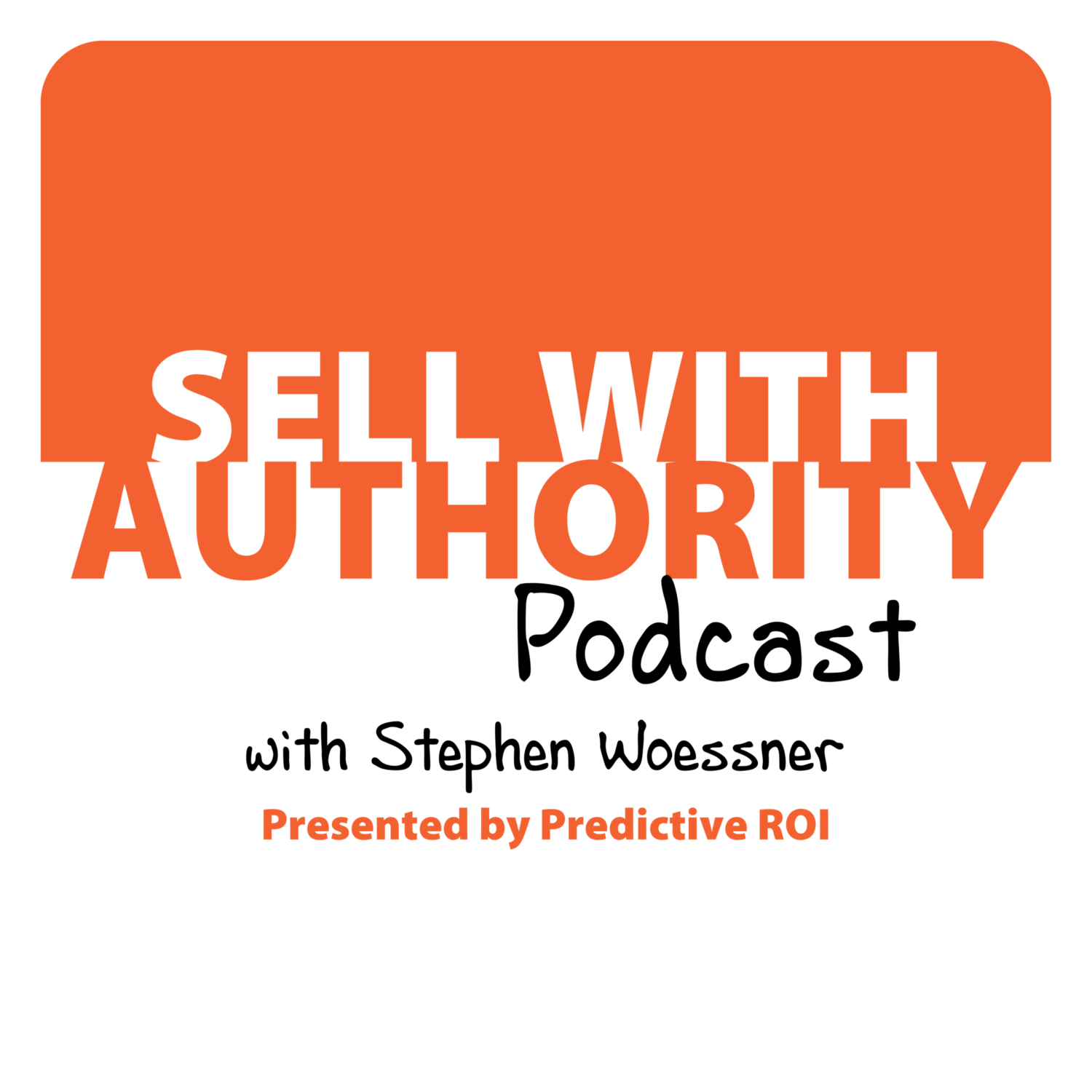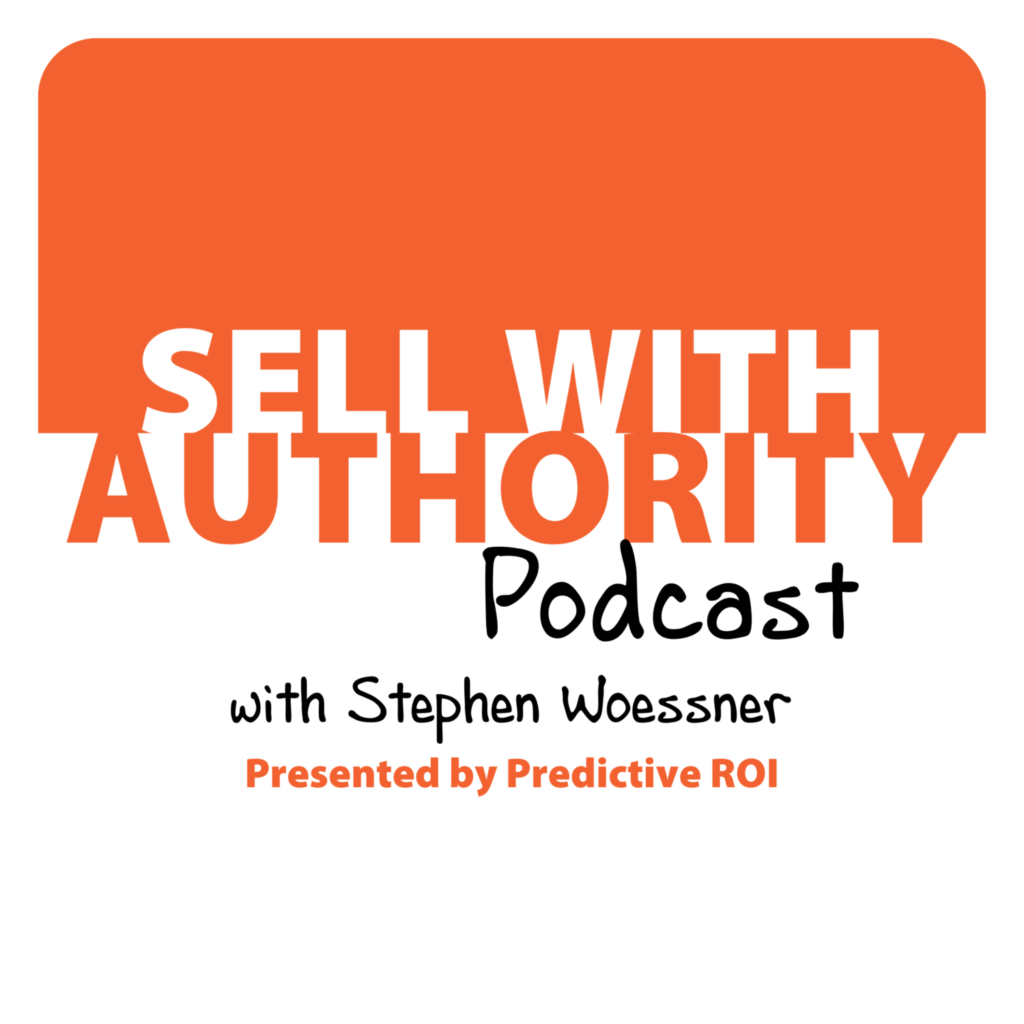 The Sell with Authority Podcast is for agency owners, business coaches, and strategic consultants who are looking to grow a thriving, profitable business that can weather the constant change that seems to be our world's reality.