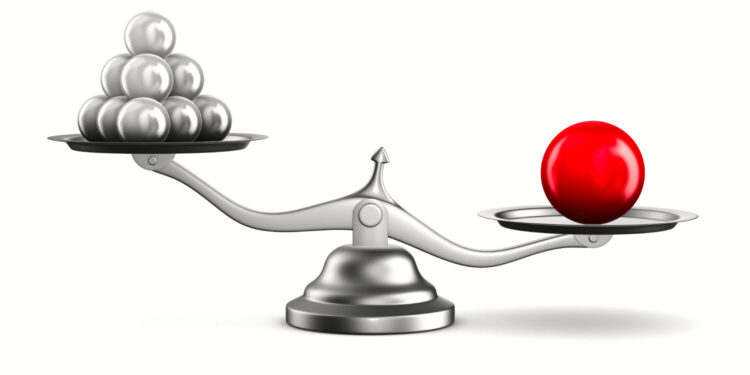 What the Heck is "Niching Down?"
If you're reading this, I'm willing to wager that it's for one of two reasons; you've either never heard of niching down before and are genuinely curious as to what the heck it is and what it means for your business, or, you have heard of it but are fervently avoiding it because you find the concept intimidating (And hey, no judgment. I get it).
But, whether you're new to the idea of niching down, hesitant about doing so, or simply searching for a sound argument (or two, or three…) as to why you absolutely should, you're in the right place.
So, what the heck is "Niching Down?"
Niching down refers to deliberately honing your business's ideal target audience to focus on smaller groups of customers with higher engagement potential rather than large, broad, and often irrelevant segments of the general population. It's deciding who exactly you want to reach, reaffirming why you're valuable to them specifically, and planting your flag in that space — and only in that space.
"Hang on, Erik. Doesn't that mean we'll be reaching fewer people overall?"
Yes. Yes, you will. And for good reason — several good reasons. But I'll get to those in a moment. First, to paint a clearer picture of what niching down is, how it works, and why my team and I recommend it to our clients — all of them, big and small — I want to acknowledge some of the common concerns that arise when business owners hear us say that we want them to limit their potential customer pools on purpose.
So, before I talk more about what niching down is, I'm going to set the record straight by telling you exactly what it isn't.
It Isn't Something to Fear
Initially, hearing us tell you that we want you to narrow your business focus in such an extreme way may feel like we're asking you to cut your baby in half. We get it. We understand just how much blood, sweat, and tears go into building a business and reaching new customers in the first place, so thinning the herd not only feels counterintuitive but also a bit scary.
More often than not, that knee-jerk reaction stems from a fear that narrowing your focus to specific offerings and end-users will result in lost business and missed opportunities. However, we know for a fact that the opposite is true. Businesses don't lose potential customers when they niche down. Instead, they build intentional, consistent, and engaging communities of loyal, qualified leads who are genuinely interested in who they are, what they do, and how they do it.
It's Not Going to Stunt Your Growth
This is probably a great time to remind you that your business is not a baby while it may often feel like it. It's a grapevine.
"Where are you going with this, Erik?"
Hear me out. Your business is living and growing, and it's not unreasonable to want to protect that growth. But, much like a grapevine, not all growth is good growth. When grapevines are left to grow wild and unpruned, they produce more leaves, but less fruit. The only way to redirect that wasted potential to encourage the right kind of growth is to trim the excess vines.
Spoiler alert: your business works the same way. You can pour all of your time and energy into your marketing efforts, but unless those efforts are intentional, direct, and focused, you'll still end up spinning your wheels. When we ask our clients to niche down, we're not asking them to kill off sections of their business senselessly. We're asking them to make intentional decisions about who they are, who they serve, and why, and making sure that their efforts are aligned with those specific goals.
Remember that your business is a living thing, which means it can be cultivated to produce very specific outcomes. Trimming the vines — or efforts that simply aren't earning the results you want — won't harm your business, it will help it grow the right way.
It Won't Hold You Back
Niching down isn't about limiting your potential or ignoring chances to explore new opportunities. It's a way to refocus those efforts so that your unique value propositions don't fall flat on the ears of people they simply weren't intended for.
Your business doesn't have to be everything for everyone to be successful. At the end of the day, it isn't about reaching more people with more offerings; it's about reaching the right people with quality products and services catered to them specifically.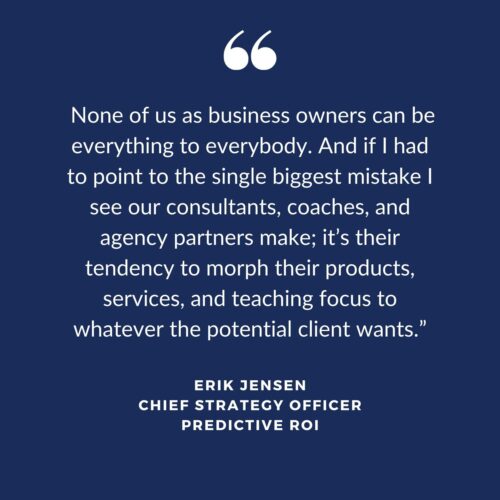 How Niching Down Can Up Your Game
Now that you know what niching down isn't and that it won't hurt you, your customers, or your marketing efforts, let's talk about some of the ways it can help you enhance your business.
Distinguish Your Voice from the Crowd
You can't be everything for everyone. It's a simple notion that we often strive to apply in our personal lives, but when it comes to our business, that same simple notion has a tendency to fly right out the window. And, it's no mystery as to why.
Businesses of every size and in every industry have been told time and time again that they need to constantly win new customers in order to survive — and thrive — in a market that is increasingly competitive. As a result, it isn't uncommon to see businesses muddle their products, their services, and even their messaging until they lose any semblance of their unique brand identity.
Rather than stretching and reshaping your business tirelessly in an attempt to appeal to everyone all of the time, niching down empowers you to reinforce your unique value propositions, reclaim your brand identity, and ensure that your voice rises above the overwhelming volume of vague and unmemorable promises that are constantly being made by competitors in the same space.
Strengthen Your Customer Base
By establishing a smaller, targeted, and specified customer base, you create an environment that fosters higher levels of engagement, increased brand loyalty, and much more valuable consumer insights. This niche environment also serves as a significant added value for your customers, as it rewards their loyalty by providing them with more personalized, detailed, and individualized products and services. Naturally, all of this added value will encourage them to serve as brand ambassadors in the future.
Of course, your customers aren't the only ones who reap the benefits of this unique ecosystem. Knowing exactly who your audience is, what they're looking for, and how you can help them will make it easier to create relevant offers, engaging content, and effective nurture campaigns moving forward. Niche customer bases are wellsprings of accessible and invaluable insight into current and future consumer trends. As your customer base continues to grow and evolve, it will propel your business forward as a result.
Stay Competitive Without Compromise
None of us as business owners can be everything to everybody. And if I had to point to the single biggest mistake I see our consultants, coaches, and agency partners make; it's their tendency to morph their products, services, and teaching focus to whatever the potential client wants. But, in an attempt to broaden their horizons by trying to appeal to everyone, businesses end up making it much harder for their voice to stand out to anyone.
Even though niching down may be a bit intimidating at first, the results will undoubtedly speak for themselves. While other businesses in your space continue to produce general, listless offers or resort to pricing themselves lower and lower in an attempt to remain competitive, you will be able to streamline your business without compromising your voice, values, or expertise.
For even more about how niching down can grow your business — check out this episode of the "Craft of Consulting" podcast, where Predictive's very own, Erik Jensen, breaks down how to overcome common fears associated with narrowing your business focus, leaning into your expertise, and how to "plant your flag of authority" in the minds of your customers.
Fill Your Sales Pipeline Q&A
LIVE Wednesdays at 1:00 pm Eastern / 12 Noon Central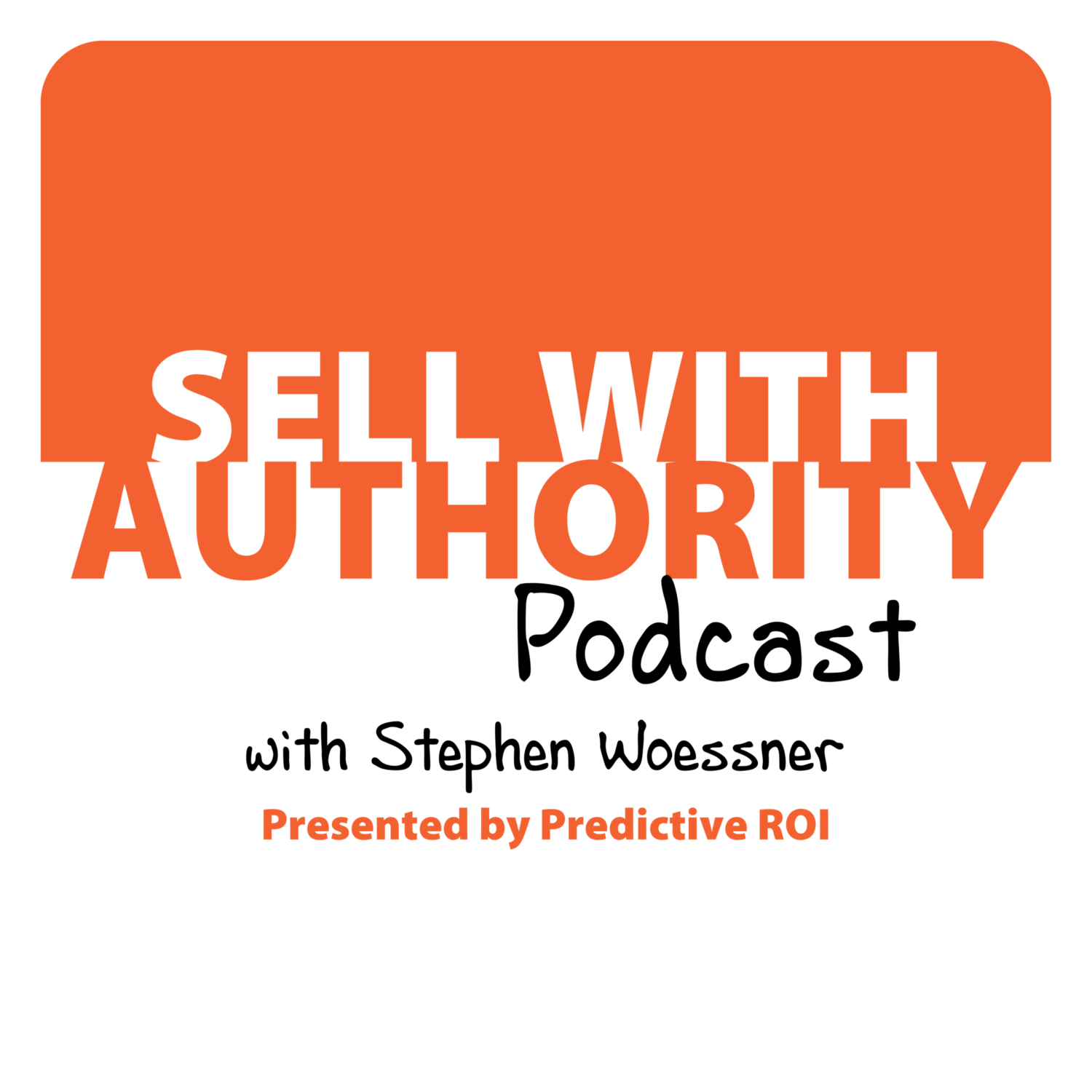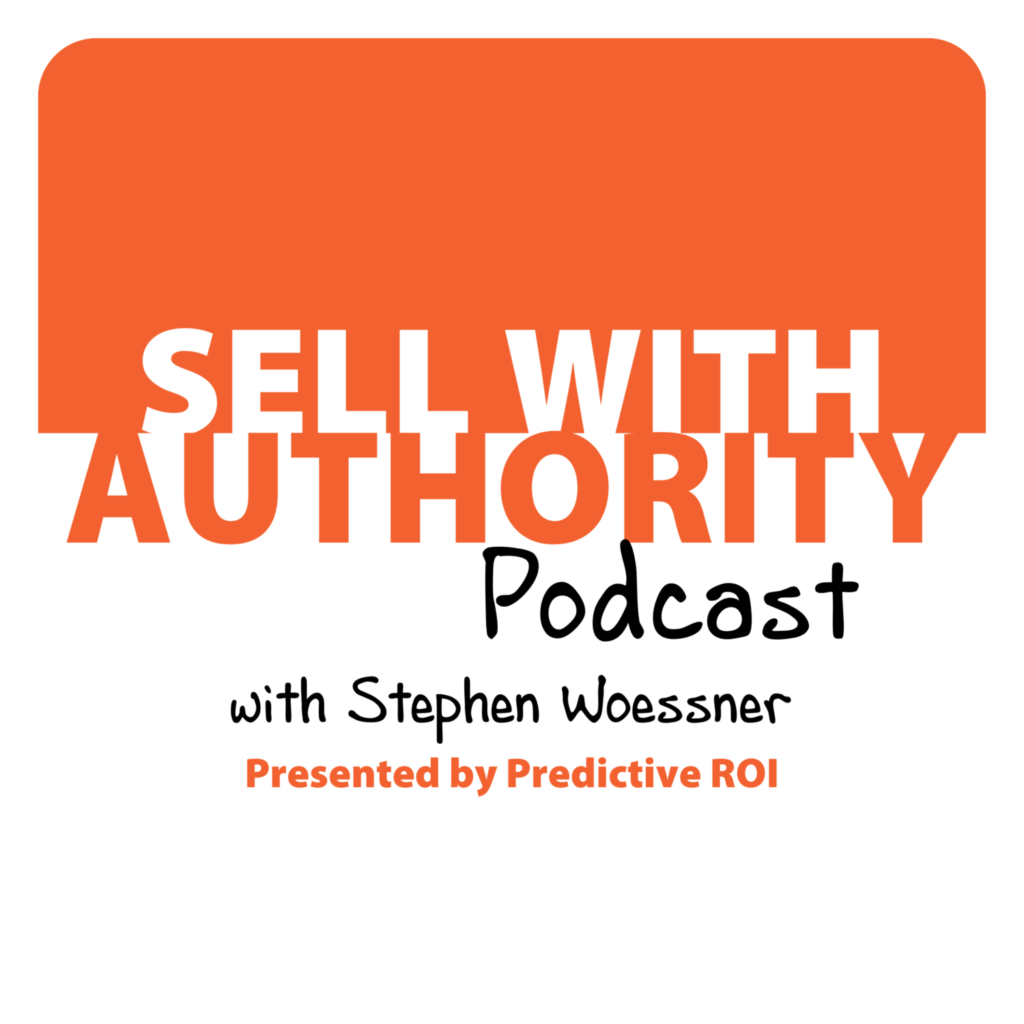 The Sell with Authority Podcast is for agency owners, business coaches, and strategic consultants who are looking to grow a thriving, profitable business that can weather the constant change that seems to be our world's reality.