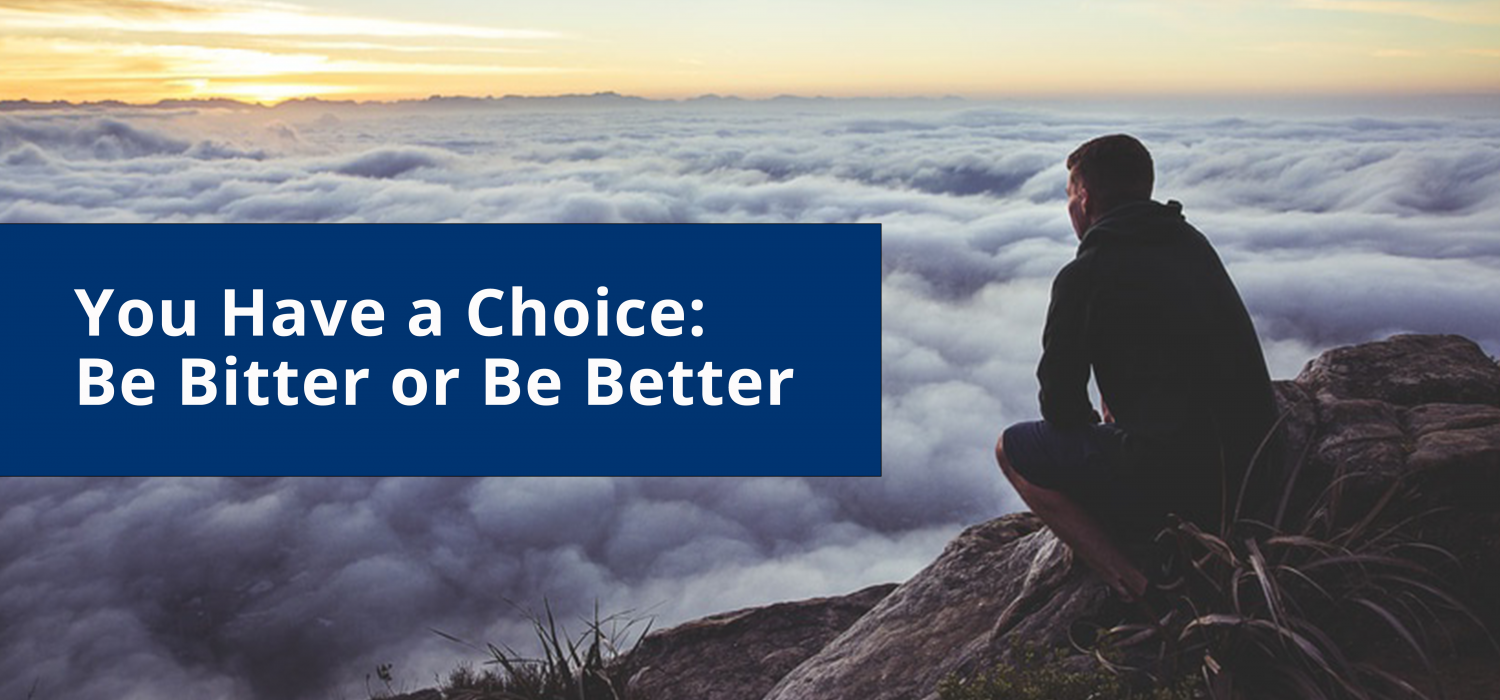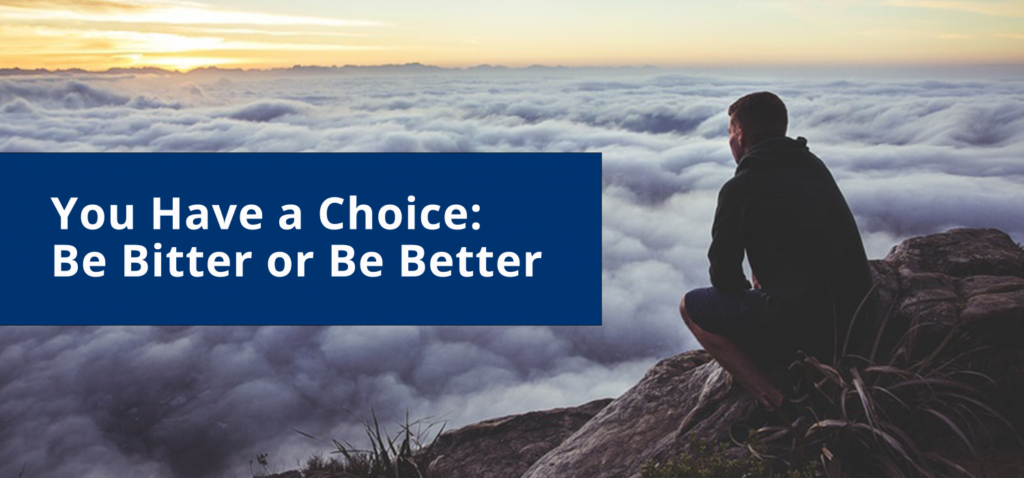 You Have a Choice: Be Bitter or Be Better
Good morning. I'm Stephen Woessner, the CEO of Predictive ROI and the host of our daily podcast for business owners called Onward Nation.
I hope you've had a wonderful week.
However it is that you've come to our website, I want to thank you. Listeners of Onward Nation know that I say this often — and if you're a listener, I cannot thank you enough — but I am so grateful that you would spend some of your valuable time with us by listening to Onward Nation — and — reading this blog post. We all have the same 86,400 seconds in our day — and I thank you — from the bottom of my heart — for spending some of your time with us.
If you've never listened to Onward Nation — I urge you to please give us a listen. I know what you're thinking right now. You're thinking Stephen, you just want my download. You just want your numbers to grow. It is true — of course — that all of us here at Predictive ROI want Onward Nation to grow. Producing Onward Nation is a major time commitment — and of course we want to see our numbers build. However — I believe that the lessons our guests teach us — day in and day out — are lessons that you can use to grow your business and improve your life.
And I'm going to share one of those lessons with you today.
Today we had one of my nearest and dearest friends as a guest on Onward Nation — the amazing Don Yaeger. You may remember Don from his first appearance on Onward Nation — that was episode 2 — and we are absolutely thrilled to have him back on the show for episode 160.
Don has been so incredibly influential in my life — and as you probably know — I share an important lesson that Don taught me in every single episode of Onward Nation. But we're not talking about that lesson today. Today we'll be talking about the lesson Don shared on today's Onward Nation — the lesson he learned in the most incredible hour of his life.
This story of Don's is so powerful that I'm not going to share it here — I have to insist that you go listen to Don tell it himself — but I will set it up. This is the story of how Don went with NFL running back Warrick Dunn to face the man who killed Dunn's mother. What happens is truly one of the most emotionally moving stories I've ever heard.
So, go here and listen to Don tell this incredible story.
Pretty incredible, wasn't it?
We can all learn from this incredible story. Every time something goes wrong — whether it's something in our personal lives or something in business — we have a choice to make. We can either be bitter about the situation we're in — or — we can choose in that moment to be better.
Thanks for reading.
Onward with gusto!
This week on Onward Nation

Episode 156: Lead by example, with Paul Brown — can be found here.
Episode 157: Actionable insights — not more data – matters, with Allen Martinez — can be found here.
Episode 158: How to defeat the imposter syndrome, with Stephen Woessner — can be found here.
Episode 159: Constantly evaluate the things that drive profit, with Rob Berger — can be found here.
Episode 160: Learn…and then move on!, with Don Yaeger — can be found here.
Fill Your Sales Pipeline Q&A
LIVE Wednesdays at 1:00 pm Eastern / 12 Noon Central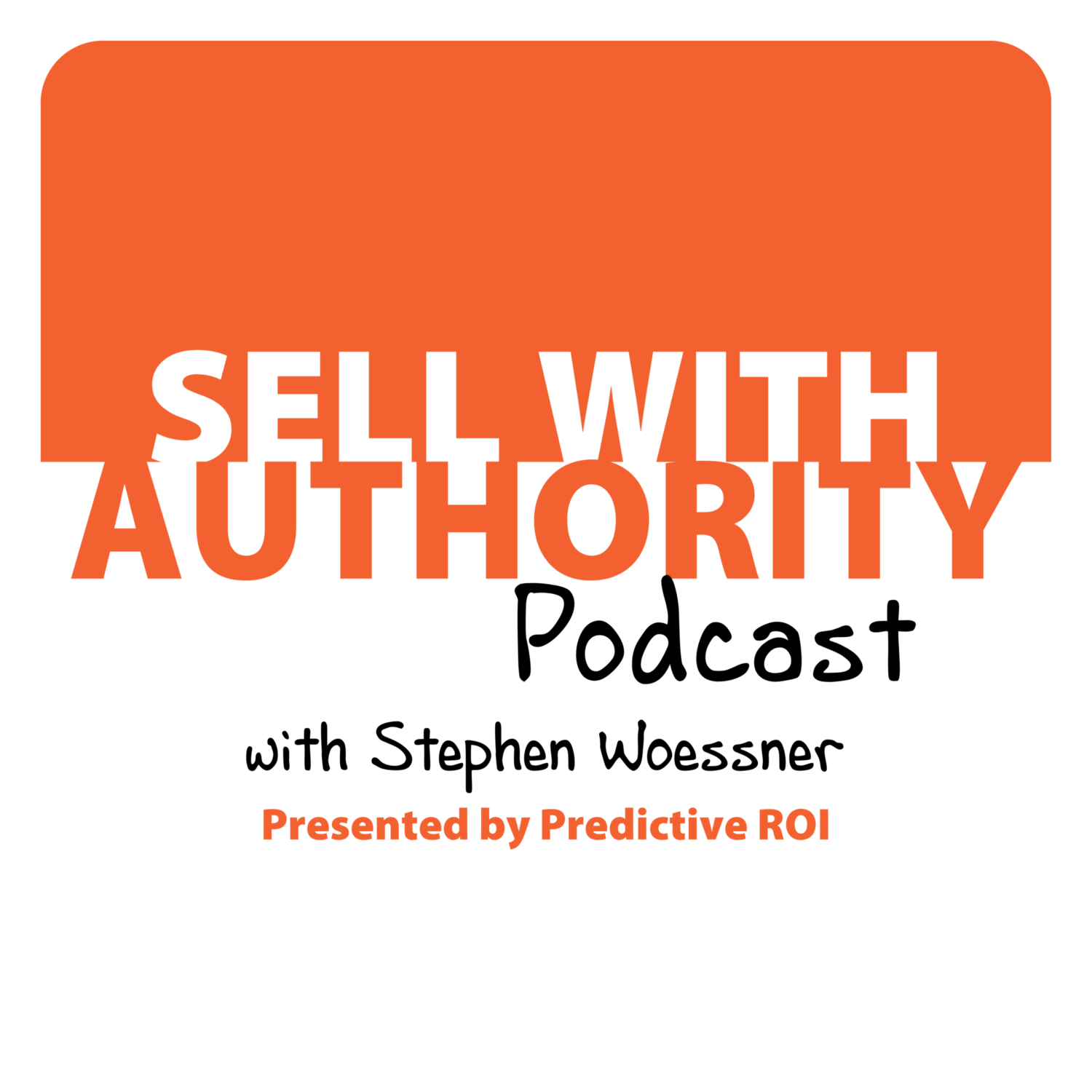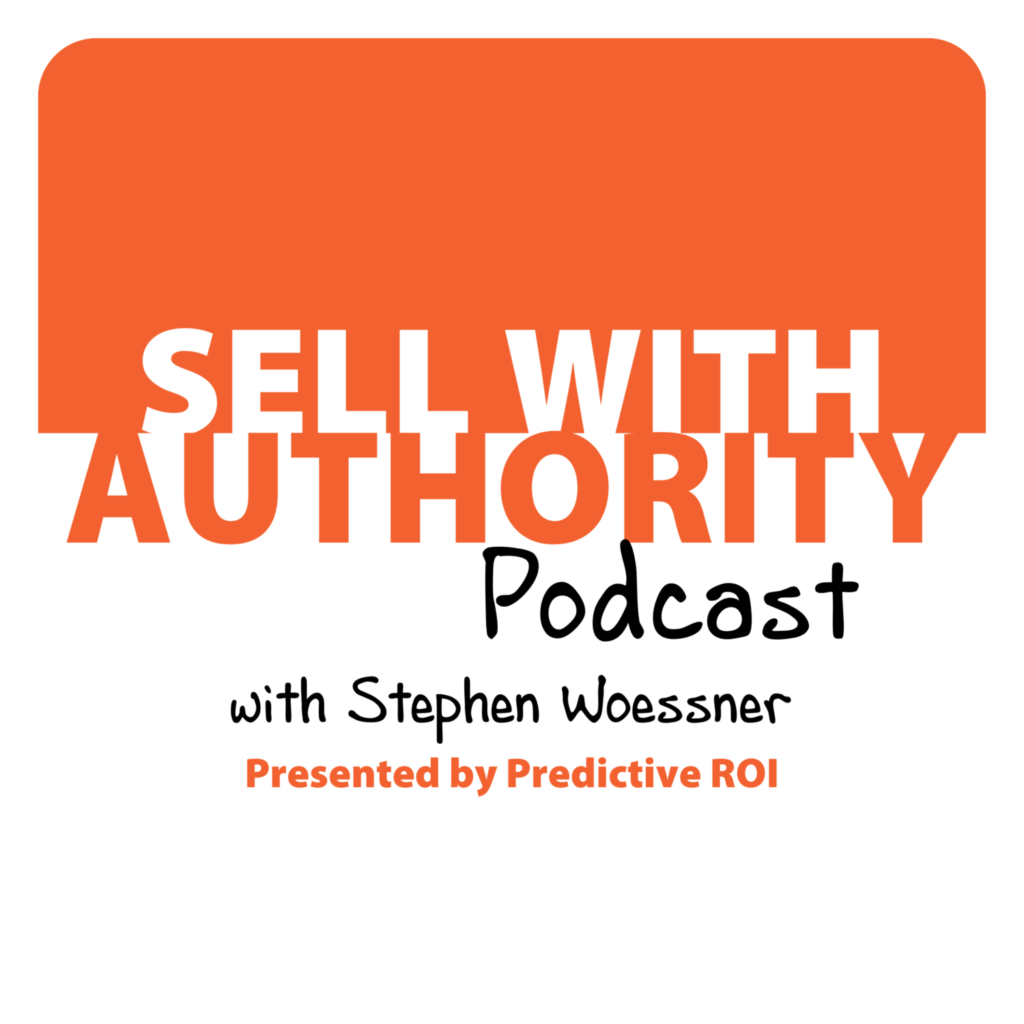 The Sell with Authority Podcast is for agency owners, business coaches, and strategic consultants who are looking to grow a thriving, profitable business that can weather the constant change that seems to be our world's reality.