How to sell without ever selling, with Stephen Woessner
Episode 810
Good Morning — I'm Stephen Woessner, CEO of Predictive ROI and your host for Onward Nation. I'm excited to share the lessons and the insights of today's episode with you — but before I do that — I owe you a really big thank you.
I owe you a big thank you, Onward Nation because each and every day you give my team and I the hug or the push we need to get better. Each day — I get to walk into my office and have this amazing privilege of hanging out with you — while you and I both learn from some of the top business owners on this planet. You are right there beside me — as we learn together. And all of the feedback you share — the tweets you send — hitting me up on LinkedIn — and dropping me lines of support on Facebook…I appreciate all of it and am so very grateful.
We are now impacting business owners in 102 countries and I don't take that lightly. That didn't happen by accident — it happened because of you finding something here in our episodes and then taking the time to share it with your friends and co-workers.
And because of this amazing journey over the last 800+ episodes — my life has been enriched in so many wonderful ways. I have been invited to write a book, speak at events, and Predictive ROI has grown, too. And all of that — all of that — is because of this wonderful Onward Nation community that you, my friend, are a part of.
So thank you — from the bottom of my heart — thank you! Airing 800 episodes has been a real joy and pleasure — and I assure you — we are just getting started. From our daily Onward Nation episodes, to our weekly video series on YouTube, to our next book being released in 2019, and how we are going to absolutely raise the bar on LinkedIn where the community is now 25,000 strong — we are just…getting…started.
So thank you, Onward Nation — thank you very much.
Okay — with that said — I wanted to share a lesson with you that would be super helpful as you plan how best to close out 2018 with as much momentum as possible — and — to begin getting your sights set on 2019. And I'm going to push you to let the fourth quarter become your testing ground — your sandbox — for how you can get even more strategic about your content strategy and how it can generate revenue for you.
So to help you do that…my team and I are going to insert into this episode the interview where I was a guest on "The Local Business Leaders Podcast" hosted by Phil Singleton. And you may remember Phil from episode 763 of Onward Nation. After being my guest — Phil invited me to be his guest — and we talked through a number of topics that I think will be helpful to you…now.
For example…
Why hosting a podcast is not the right decision for any business owner in any industry
How I define the "Trojan Horse of Sales Strategy" and why having one can be impactful to your biz dev strategy
Why having a monetization strategy that is wrapped around your content strategy is critical to success — and how to do that
What it means to create a channel agnostic strategy
How to set up an automated business development system that opens up biz dev opportunities with your guests without them ever feeling like they were sold
Okay…I'm excited for you to hear this episode…so here we go…Phil Singleton, the host of The Local Business Leaders Podcast…interviewing me.
I look forward to your feedback, Onward Nation.
Okay, Onward Nation — welcome back. My hope is you found some helpful insights into how your content creation process — whether that be a podcast, a blog, a video series…whatever…can also become your Trojan Horse of Sales. But we also have to keep front and center that our job as business owners is to serve our clients — to be helpful — to be as supportive as possible over a long period of time because they are not waking up each morning thinking about your company.
Onward Nation, how often do any of us wake up, feet hit the bedroom floor, thinking, "Wow, I have got to call that vendor about whatever, I can't wait to get in touch with him."
It's narcissistic for us to think that our prospects are sitting there obsessed with us and can't wait to pick up the phone.
Stop it.
They have businesses to run. They have the same challenges in their life just like you do.
Instead, you need to court them just like your spouse didn't chase you down for you to marry him or her. Right?
There's a courting period to that.
You need to show some interest. You need to demonstrate some value.
You didn't propose on the first date. It's the same thing — as silly as it may sound — it's the same thing for business development.
But somehow, business owners get that all discombobulated in their brain thinking that somehow it's going to be different with this type of relationship. It's not. We're people.
So take your time, Onward Nation. Nurture the relationships with your best prospects — add value to their business — be a trusted resource for a long period of time and eventually — you will win.
So with that said…I again want to say thank you.
Thank you for taking the time to be here and thank you for your ongoing support of what we do here at Onward Nation. You sharing a portion of your 86,400 seconds you have today…means a lot to me. We appreciate all of the reviews on iTunes — and if you haven't subscribed to our YouTube channel — please do — a link will be in the show notes.
Thank you so very much, Onward Nation. Until next time — onward with gusto!
Fill Your Sales Pipeline Q&A
LIVE Wednesdays at 1:00 pm Eastern / 12 Noon Central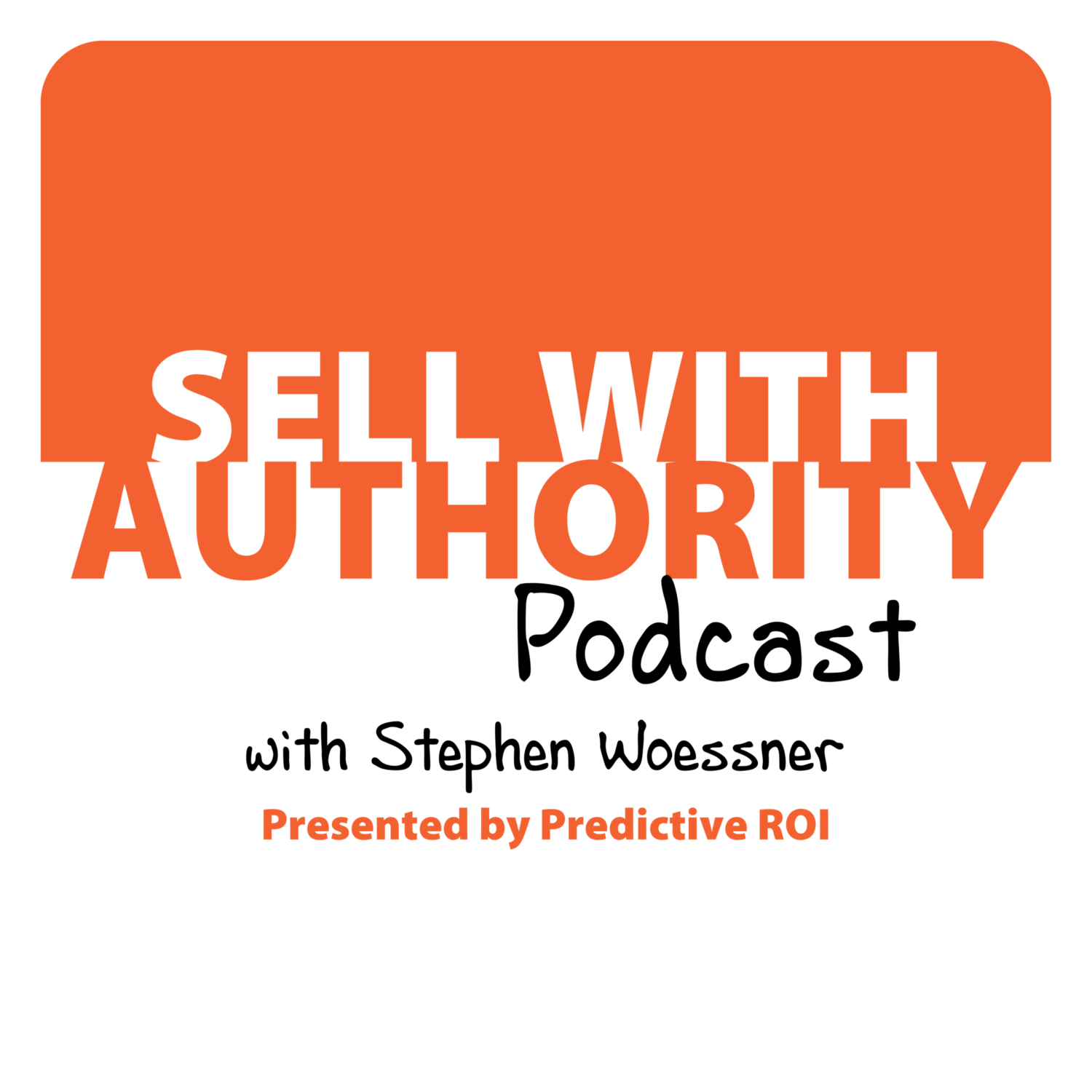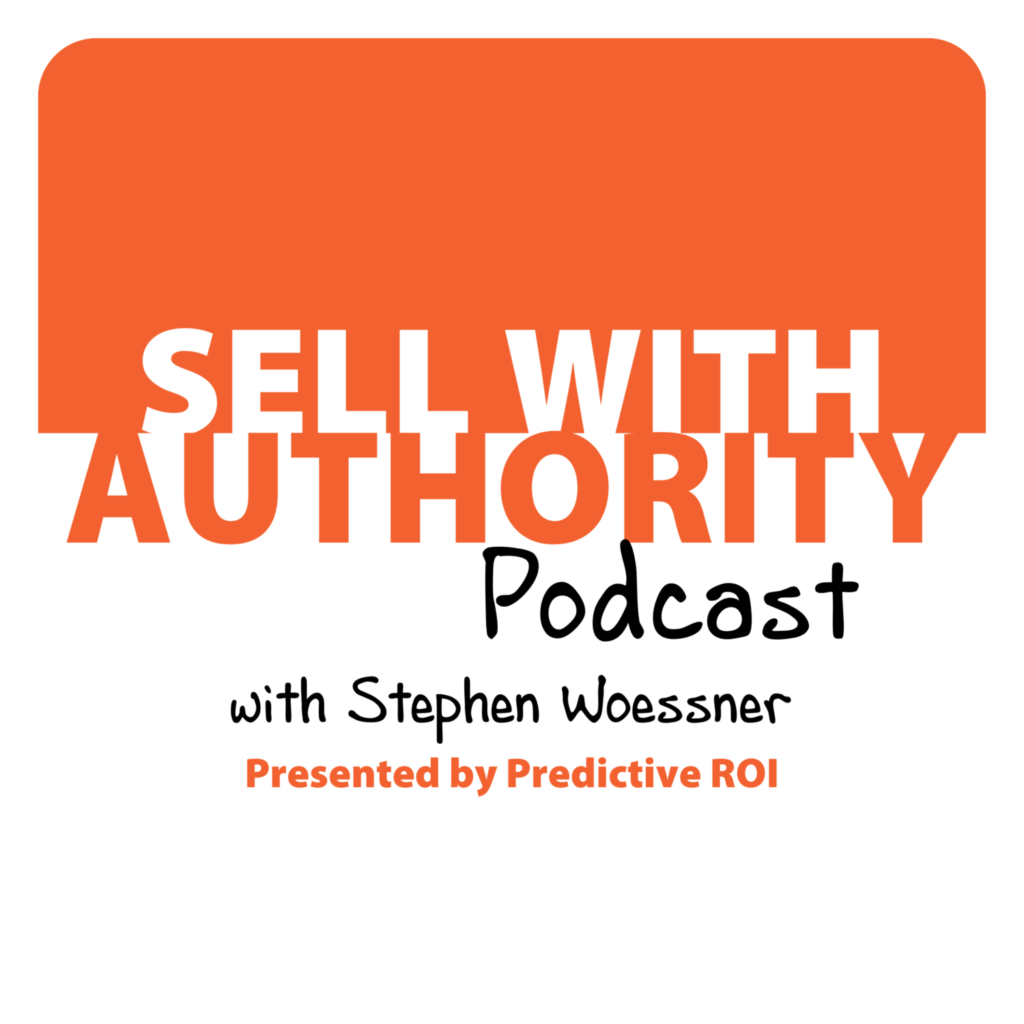 The Sell with Authority Podcast is for agency owners, business coaches, and strategic consultants who are looking to grow a thriving, profitable business that can weather the constant change that seems to be our world's reality.