How to build your Dream 25 strategy, with Stephen Woessner
Episode 903
Good Morning Onward Nation — I'm Stephen Woessner and thank you for coming back for this week's episode. Today is going to be a solocast — where it's just you and me exploring a topic with some real depth…slicing it apart…and walking through all of the tactical steps in full transparency…as you know I like to do.
But before we dig into the Dream 25 Strategy as our topic for today…I feel that I owe you and explanation — maybe even a bit of an apology regarding my solocasts.
If you've been listening to Onward Nation for a while now — you know that I tend to record a new solocast every 4-5 weeks. And as much as I love my time with our Onward Nation guests…being able to learn from them and pass on those insights to you…there's something about solocasts that really get me keyed up. I love having this one on one time with you. But — if you've been scrolling through our episode archive lately — I haven't been there with a solocast for a couple of months.
Not awesome. So why the miss?
As you know — building a scaling a business isn't always sunshine and rainbows — and — I am a firm believer that an owner's job is in the trenches alongside his or her team doing the heavy lifting — and then getting back out of the trench, dusting themselves off, and putting better systems in place, hiring more people, and then getting back into the trenches to make sure all is running smoothly for the team.
Well — that's exactly what we have been doing at Predictive ROI. We recently hired three more full-time team members and had our in-person team meeting in Denver where we all flew in from around the country to spend 2 days with one another working through strategy and process improvements. Getting dirty — in the trenches — and that takes time. A lot of time.
The great news — on-boarding our new teammates has worked well and the process improvements we put into place have proven to be successful, too.
And now my attention shifts back to business development, traveling to meet with clients, partners, sponsors (and by the way — I will have a big announcement in that area shortly — you may remember that one of our goals for 2019, as we doubled down, was to also find a great sponsor for Onward Nation — and we just did — more details soon).
And with that — I will now get back to my regular schedule of solocasts.
Some might look at my solocast hiatus as a lack of discipline. But I look at it as a recognition that business and life are not static — and we as business owners — have to move with the ebb and flow of what our business needs. And in my opinion — you must always put your team first or you don't have a business.
Okay — with that said — let's dive into the Dream 25 Strategy.
Over the last couple of months — we've been getting a lot of questions around what my Predictive ROI team and I call the Dream 25 strategy.
It is a powerful business development strategy that can move your business onward to that next level if you practice it with the necessary discipline.
We have referenced it in client meetings — I have talked about it in passing in Onward Nation episodes — and I have mentioned it in blogs, videos, and some other content. But — I have only mentioned it in passing — never taking a deep dive — and in doing that — have created a lot of questions out there.
So — I thought it might be helpful if we walked through the Dream 25 strategy — from beginning to end — in its entirety — so you could see the whole thing and have all of the steps mapped out for your team to take and apply.
Here's what we're going to cover…first at a high level…and then I will slice part each section.
First — what is the Dream 25 strategy and how to build the foundation — I will define it and help you identify who ought to be part of your Dream 25.
Second — how do you open the door with your Dream 25 prospects. Because you don't just pick up the phone and say — hey — you seem like a great company — could I sell you something.
Third — once you've met your Dream 25 prospect — now what? Is there a way to keep nurturing the relationship and how long does it take to get an at-bat to win a new client?
And fourth — how do you make the ask — the sales call — the pitch? Is there a way to do that without sounding schmutzy?
Okay — so let's get started…
What do I mean by the Dream 25 Strategy?
Why am I encouraging you to make the Dream 25 strategy part of the foundation of your business development effort?
What criteria makes one of your prospects worthy of being included in your Dream 25?
Which prospects should not be part of your Dream 25?
Okay — now let's move on to opening the door with your Dream 25 prospects.
Should you send an email or cold call them to introduce yourself?
Is there a strategy for opening the door to your Dream 25 prospects with a high rate of success?
Once the door is open — then what?
Is now the time to sell?
Now that you have some context of relationship — how do you add more value?
What do you do for your Dream 25 prospect following their interview?
What do you do for your prospect the day their interview airs?
Is there something you should be doing at 30-days, 60-days, 90-days, 120-days and beyond?
Okay — now that you have deeply given of yourself, invested, and given with your prospect ALWAYS being the focal point — is there a way to make the ask?
How to craft the door opening email
How to craft the door opening email that connects back to a client project
On-board your new client but don't stop the love — continue nurturing with exclusive opportunities that only your clients get to participate in. For example…research opportunities, case studies, private events, private dinners at a conference you and your clients may be attending, etc.
Okay — so that's the Dream 25 strategy in-depth. If you have questions — or if you think I should have made any of the sections more comprehensive — please let me know at [email protected]. I always want your feedback — that's how we get better each and every week.
And until next week — double down and onward with gusto!
Fill Your Sales Pipeline Q&A
LIVE Wednesdays at 1:00 pm Eastern / 12 Noon Central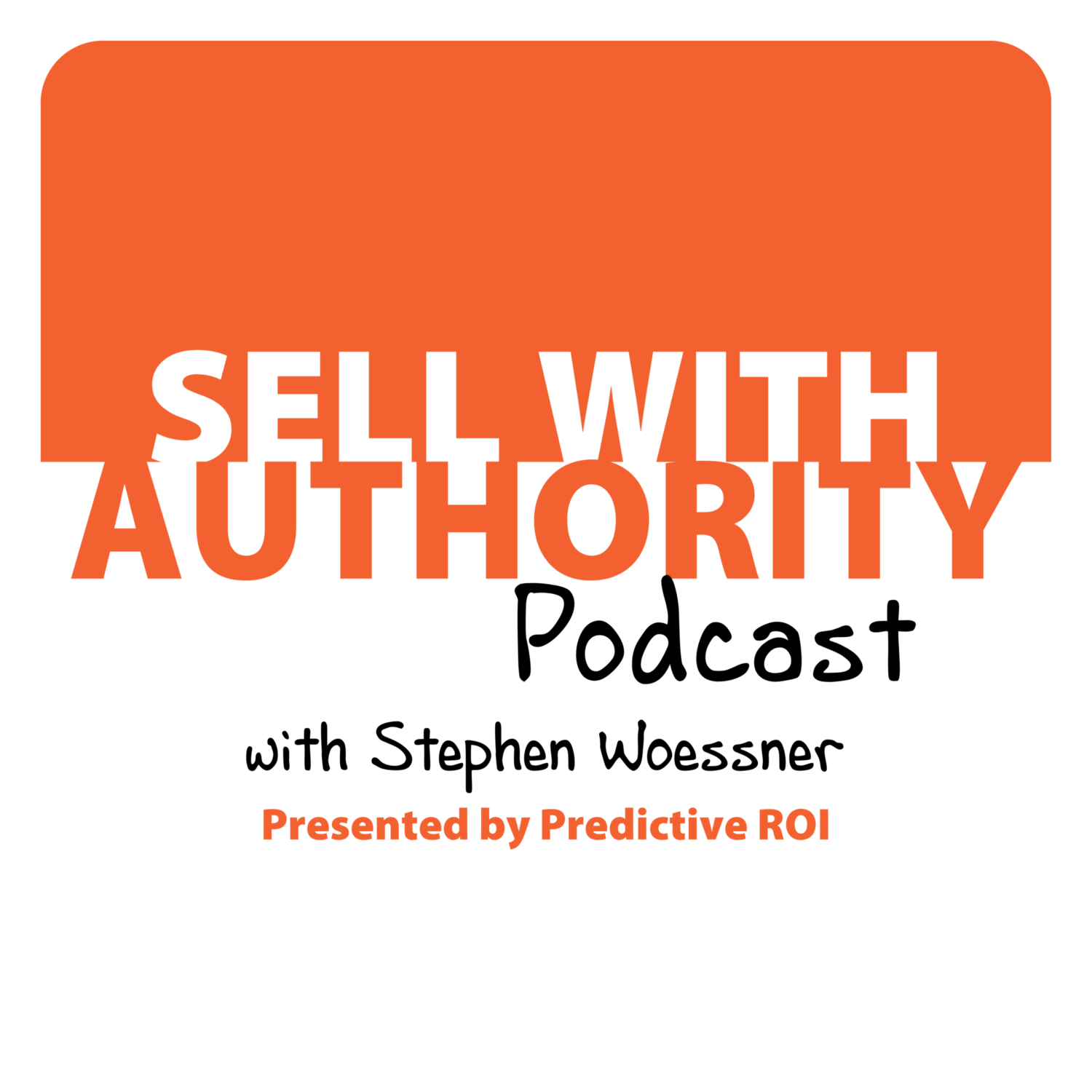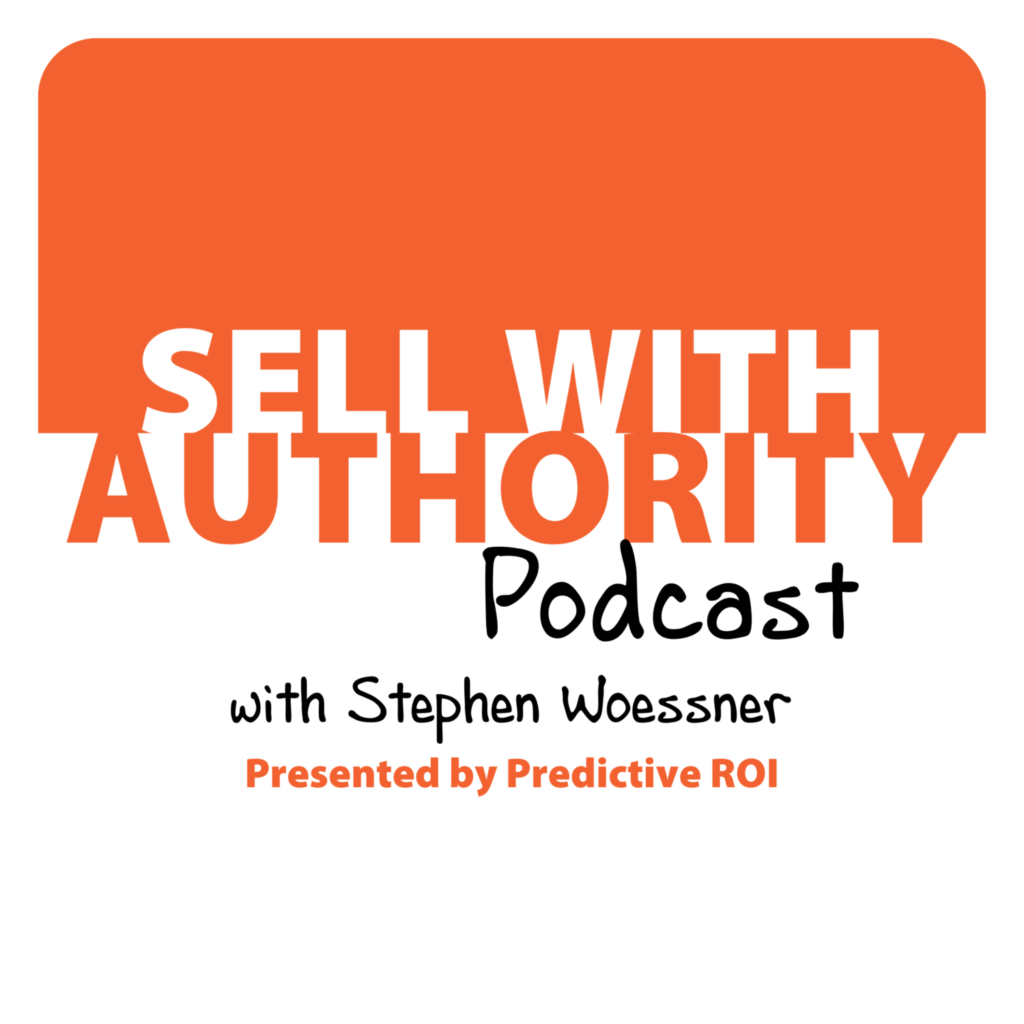 The Sell with Authority Podcast is for agency owners, business coaches, and strategic consultants who are looking to grow a thriving, profitable business that can weather the constant change that seems to be our world's reality.