Building wealth from chaos, with Mitch Stephen
Episode 979
Passive income strategies and building wealth from chaos
What You Will Learn:
How Mitch's real estate business is structured, and why his passive income strategies are durable and flexible enough to succeed during the pandemic
Why Mitch believes wealth comes from chaos, and why focusing on helping people has been the key to excelling during challenging times
How Mitch and his team have adapted to the changes brought about by the pandemic such as people not wanting potentially infectious strangers in their homes
How Mitch learned that fixing the houses he bought was time-consuming and wasn't really adding value, and why he structures his deals to be the "bank", not a landlord
How navigating the challenges of the 2008 real estate market crash taught Mitch valuable lessons he is using to get through the global pandemic
Why Mitch made the strategic decision to keep his business in his local San Antonio market rather than expanding outward
How Mitch has structured his business into three different segments: one-time cash events, temporary cash deals, and forever cash deals
How Mitch began coaching others in his method, and how he has built out the coaching side of his business over time
Why Mitch does the investing and coaching work he does beyond just making money, and how his efforts benefit himself, new homeowners, and communities at large
Passive income strategies and building wealth from chaos
Even in times of chaos, the right passive income strategies can help you build wealth and grow your business. In this episode of Onward Nation, encore guest Mitch Stephen walks us through the important lessons he learned during the 2008 real estate market crash that have helped him continue to thrive during the global pandemic. Mitch explains why his business model is built to be durable, adaptable, and is focused on helping others. He also shares why he keeps a laser focus on his local market rather than attempting to expand beyond the San Antonio, Texas market.
Passive income strategies in the world of real estate
Mitch Stephen has spent decades developing his skills as a real estate investor, and over that career he has learned valuable lessons about earning more by doing less. During the episode, Mitch discussed why he shifted his focus from "fix-and-flip" real estate to simply buying and reselling without doing any repairs or upgrades, and he explains how his passive income strategies have evolved through testing, experimentation, and a willingness to learn from his mistakes. As Mitch explained, the 2008 real estate market crash showed him that investing the time and resources into property repairs wasn't necessary; at the time, he had so many properties going into foreclosure that he couldn't fix them all, but he was surprised to realize that even without expensive and time-consuming repairs, his properties were moving quickly. This important lesson shows that it is important to periodically question assumptions about our business models and identify opportunities to streamline the business.
Finding opportunities in chaos
The 2008 market crash taught Mitch key skills and the value of being ready to pivot to take advantage of opportunities. These lessons are even more applicable today, during the global pandemic. Mitch began coaching other new investors on the passive income strategies, lessons and skills he developed through trial and error, with the important goal of helping others succeed. Today, his real estate coaching has grown to become a key pillar of Mitch's business empire, and one of the most important lessons he teaches his students is how to identify opportunities during the tough times. As Mitch explained, challenges such as the global pandemic create unique opportunities for business owners to solve problems for their customers, allowing truly creative businesses to better position themselves within their niches. Being adaptable, nimble and ready to deliver creative solutions can help businesses not just survive but thrive during chaotic and challenging times. That's exactly why it is important to double down rather than retreat during difficult periods.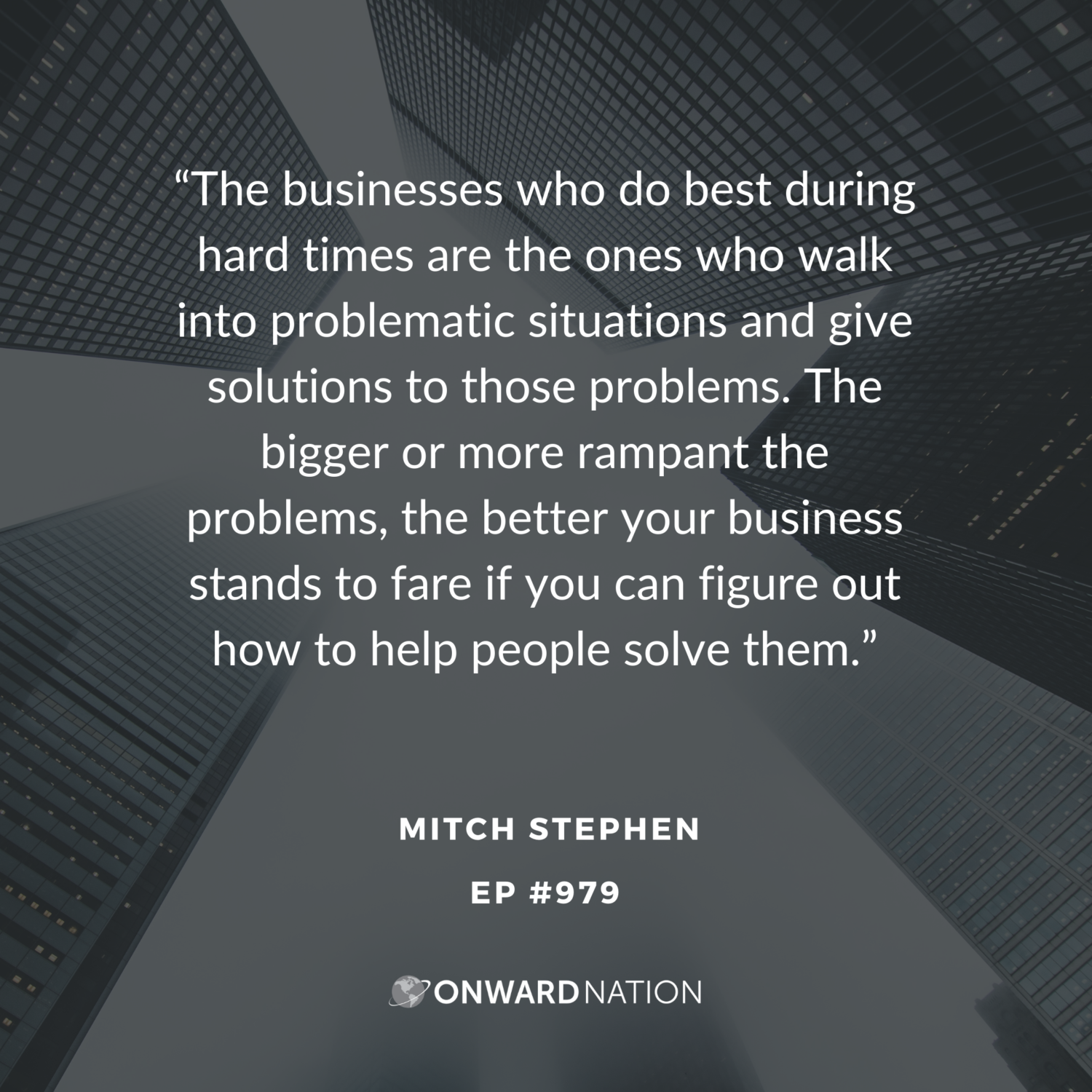 About Mitch Stephen
Mitch Stephen has been a self-employed real estate investor for 25+ years. His real estate investing career started at the age of 23 when he read "Nothing Down" by Robert Allen.
Mitch Stephen has purchased well over 2,000 houses in and around his hometown of San Antonio, TX. Mitch is a high school graduate who never stopped learning. Books, CDs, seminars, and webinars were his classroom.
Today he specializes in owner financing properties to individuals left behind by traditional lending institutions and giving new life to properties that scar their neighborhoods.
He has perfected a method of achieving cash-flow without having to be a landlord and without having to rehab properties. He's mastered the art of raising private money and the classic "Nothing Down" deal.
He has pioneered the idea that you don't have to give discounts to sell your notes.
A passionate speaker who delivers the message of integrity first and profits second; an expert at keeping it simple and explaining, in plain English, the theories that made him financially independent. He is always an inspiration to those around him.
How to Connect with Mitch Stephen:
Additional Resources:
Fill Your Sales Pipeline Q&A
LIVE Wednesdays at 1:00 pm Eastern / 12 Noon Central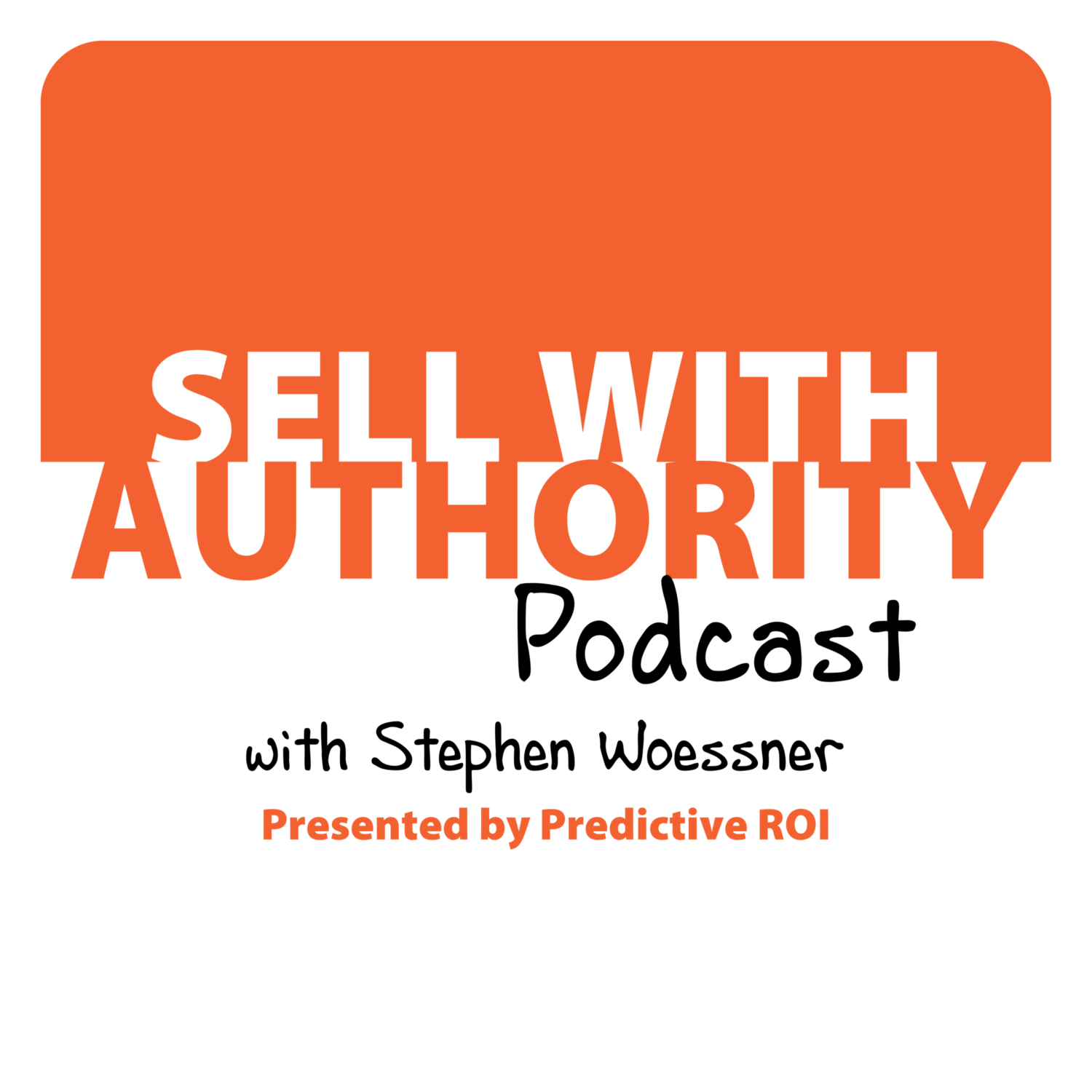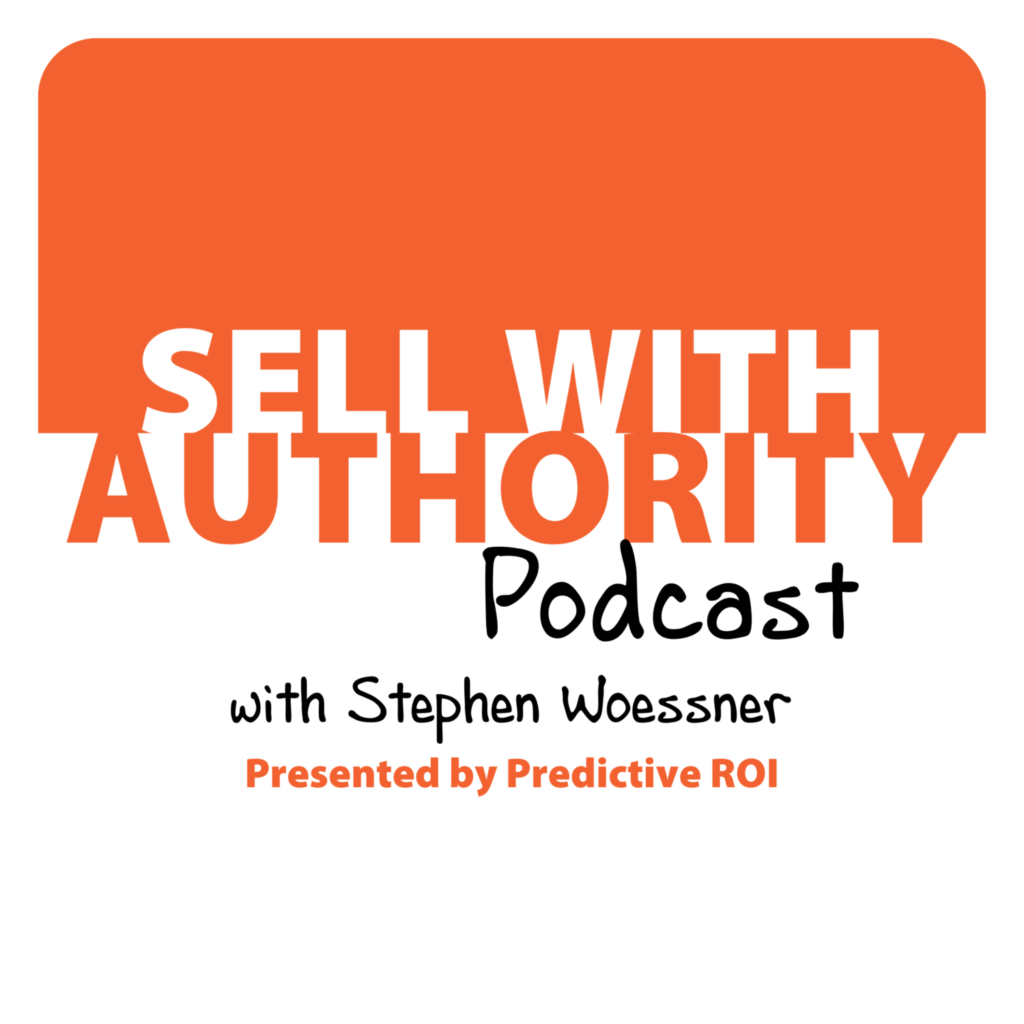 The Sell with Authority Podcast is for agency owners, business coaches, and strategic consultants who are looking to grow a thriving, profitable business that can weather the constant change that seems to be our world's reality.