Business exit plan preparation and adding value to your business, with Michelle Seiler Tucker
Episode 987
Business exit plan preparation and adding value to your business
What You Will Learn:
How Michelle's ability to close deals led her to becoming regional vice president at Xerox after just six months at the company
Why 70% of businesses which have been operating for 10 years or longer will go out of business because they haven't adapted to how consumers buy products and services today
How Michelle dipped her toe into working in franchise development while still working at Xerox, and how she sold 100 franchises in six months
How Michelle transitioned her expertise from selling franchises to selling businesses and helping owners develop a business exit plan
Why many established businesses aren't salable because they are too dependent upon the business owner
What common mistakes business owners make that can end up hurting their company's value or salability down the road
Why preparing your business for sale requires you to ensure that six P's are in place: people, product, processes, proprietary, patrons and profits
What important lessons can be learned from explosive brands like Amazon, McDonalds and Apple that can be applied to businesses of any industry and size
What surprising systems, relationships and other assets add value to your company and make it more attractive to potential buyers
Why profits are never the problem hurting your company's value but are a symptom of the real problems
Business exit plan preparation and adding value to your business
Failure to prepare for your eventual exit from your company is a common mistake. This poor planning makes it much more difficult to sell your business when you're ready to leave, and it has a negative impact on the value of your company when you do eventually sell. In this episode of Onward Nation, business buying, growing, fixing and selling authority Michelle Seiler Tucker shares tips, strategies and actionable steps to help you prepare a business exit plan that will add value to your company now and get it ready for sale in the future.
The importance of a solid business exit plan
Here's a surprising and troubling statistic for you: 70% of businesses that have been operating for 10 years or longer will go out of business, either because they haven't taken steps to adapt to consumers' modern shopping habits, or because they have failed to take the steps necessary to get the business ready for sale.
Most business owners plan on eventually exiting their business, either by transferring ownership to a family member or through selling the business at retirement. However, if you wait until you're ready to leave the business to begin getting it ready for sale, you're going to have a lot of uphill work to do. Instead, Michelle suggests you begin creating a business exit plan now, so that you're able to "exit rich" when the time comes.
According to Michelle, there are "six P's" that determine how valuable a business is to potential buyers:
People
Products
Processes
Proprietary assets
Patrons
Profits
Getting those six P's in order is crucial for ensuring that your business is saleable. As Michelle explained, a dentist who owns a dental practice but is the only dentist in the practice is going to have a difficult time exiting and selling the business, because the dentist is the business. So, the dentist would need to add people, in this case other dentists, to the business to make it more attractive to buyers.
Look to big brands for inspiration
Michelle says that companies like McDonalds and Amazon have a lot to teach owners of businesses of any size or industry about creating a successful business exit plan and how to add value to a business to make it more attractive at sale. For example, McDonald's isn't really a fast food chain; it's a $30 billion real estate company. McDonald's isn't in the business of selling hamburgers. The company's real business is owning real estate that it leases to franchisees.
Amazon started out as an online bookstore. But as Michelle explained, the company realized it excelled in fulfilment, and when it leaned into that strength and branched out beyond books, Amazon became one of the most valuable companies in the world. By asking yourself the right questions, leaning into your strengths, and getting the six P's in place today, you can make your business much more valuable and attractive to potential buyers in the future.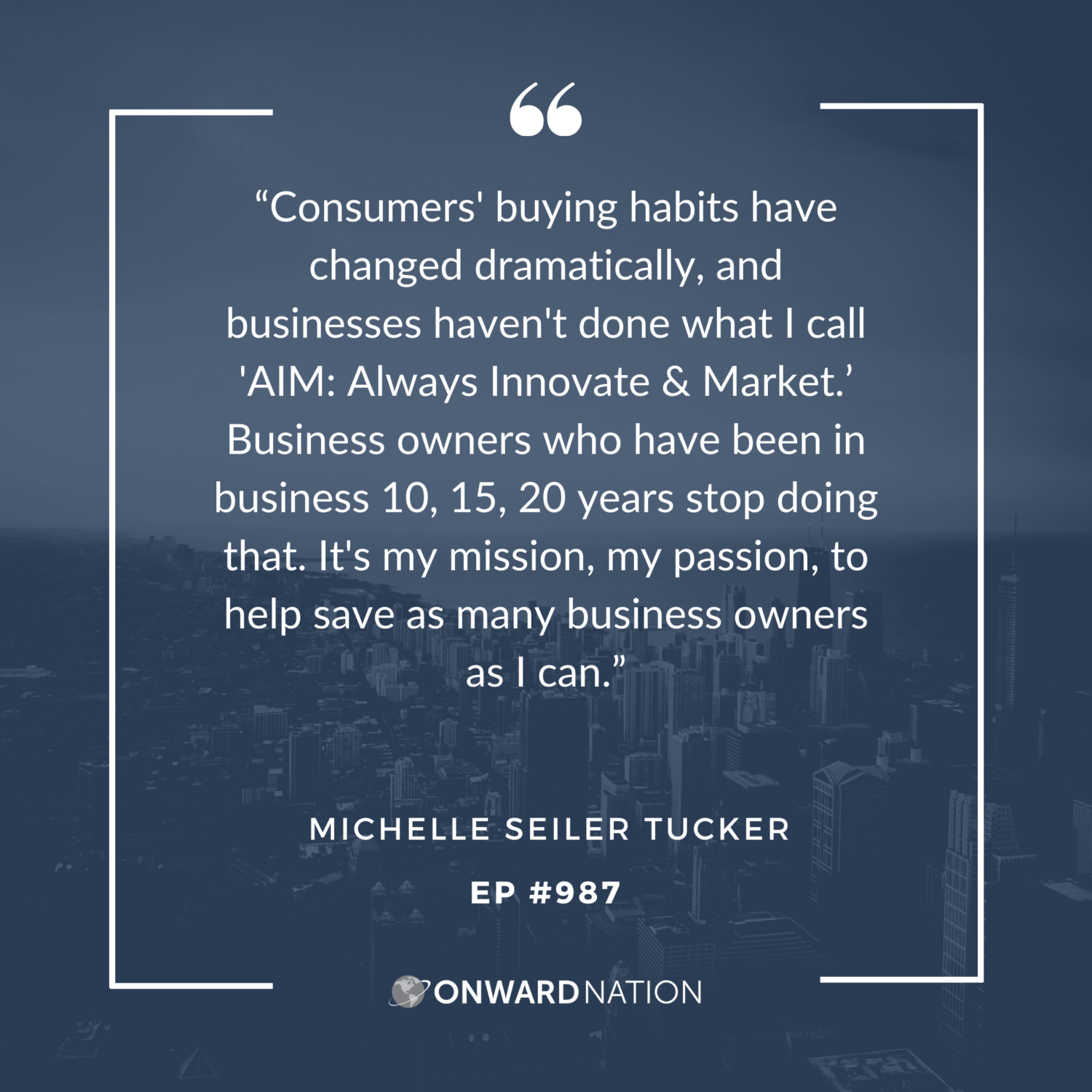 About Michelle Seiler Tucker
Michelle Seiler Tucker is the Founder and CEO of Seiler Tucker Incorporated. As a 20-year veteran in mergers & acquisitions, Michelle has sold hundreds of businesses. She owns and operates several successful companies and holds the following professional designations and certifications: Merger & Acquisition Master Intermediary (M&AMI), Certified Senior Business Analyst (CSBA), Certified Mergers & Acquisitions Professional (CM&AP) Certified Business Broker (CBB), Panelist for M&A Source, Keynote Speaker. Michelle is also the Best-Selling Author of the book Sell Your Business for More than It's Worth, and her latest book Exit Rich is available now for purchase.
In addition to being featured in INC, Forbes, and USA Magazine, Michelle makes regular radio and TV appearances on Fox Business News and CNBC. She has spoken alongside many prominent speakers: Eric Trump, Kathy Ireland, Mayor Rudy Giuliani, Donna Karen, Stedman Graham, Randi Zuckerberg, Steve Wozniak, and more. Michelle also shares her wealth of experience with perspective M&A advisors by conducting multiple training, mentoring, and partnering programs. Over the years, these programs have helped many individuals become successful M&A advisors and business brokers.
Recognized as the leading authority on buying, selling, fixing, and growing businesses, Michelle sees opportunity where many are discouraged or have given up. Her passion is to save businesses that might otherwise close. By identifying and correcting the top mistakes business owners make, Michelle will fine-tune a business into a well-oiled machine. Sometimes investing her own money to help owners build their business, Michelle's primary objective is to sell for huge profits.
Michelle Seiler Tucker's remarkable track record proves her dedication to her clients and has solidified her as a formidable force in her industry. She closes nearly 98% of all written offers and, on average, obtains 20-40% above asking price for her clients. Through this process, she empowers her clients to afford the lifestyles they have always dreamed of and, most importantly, deserve!
How to Connect with Michelle Seiler Tucker:
Additional Resources:
Fill Your Sales Pipeline Q&A
LIVE Wednesdays at 1:00 pm Eastern / 12 Noon Central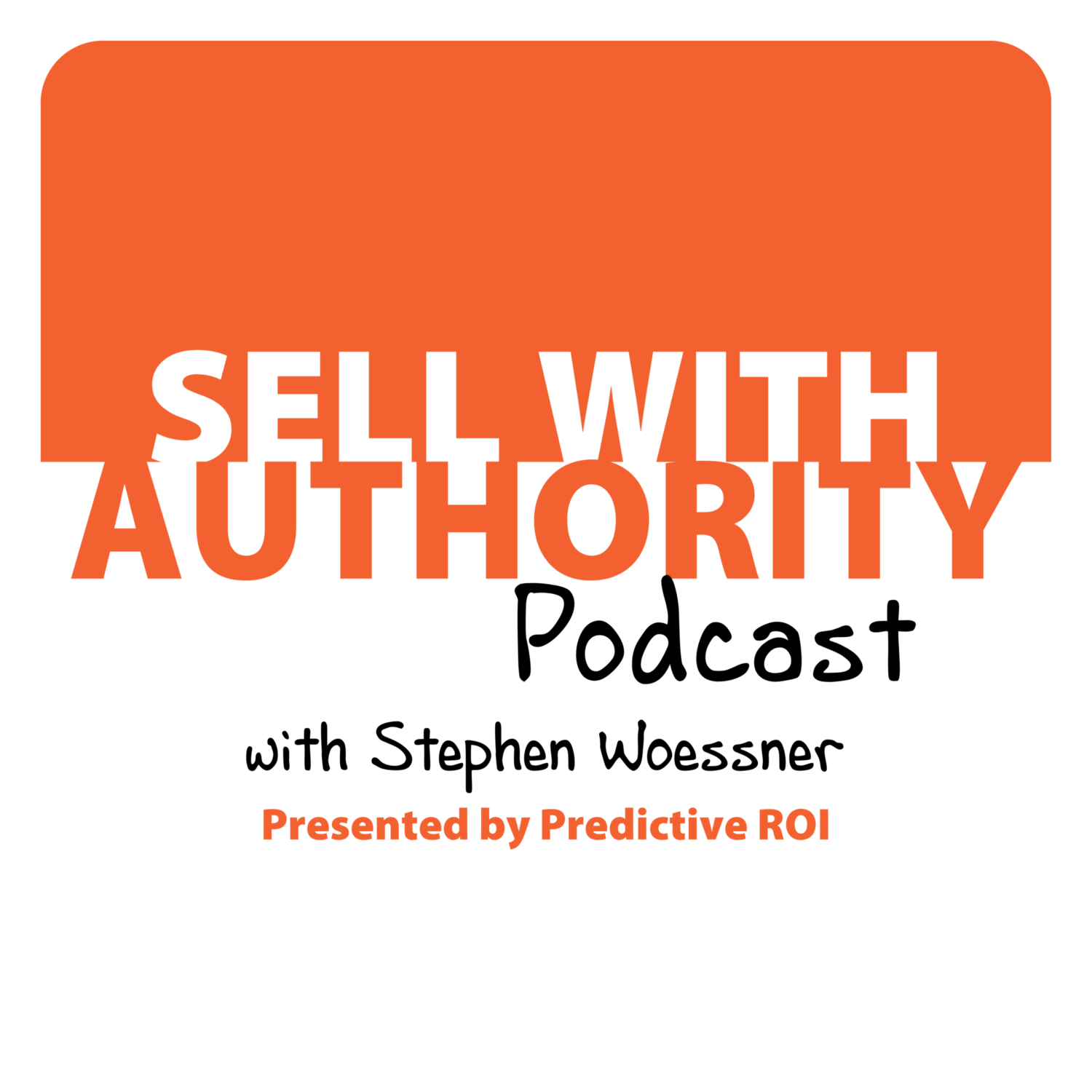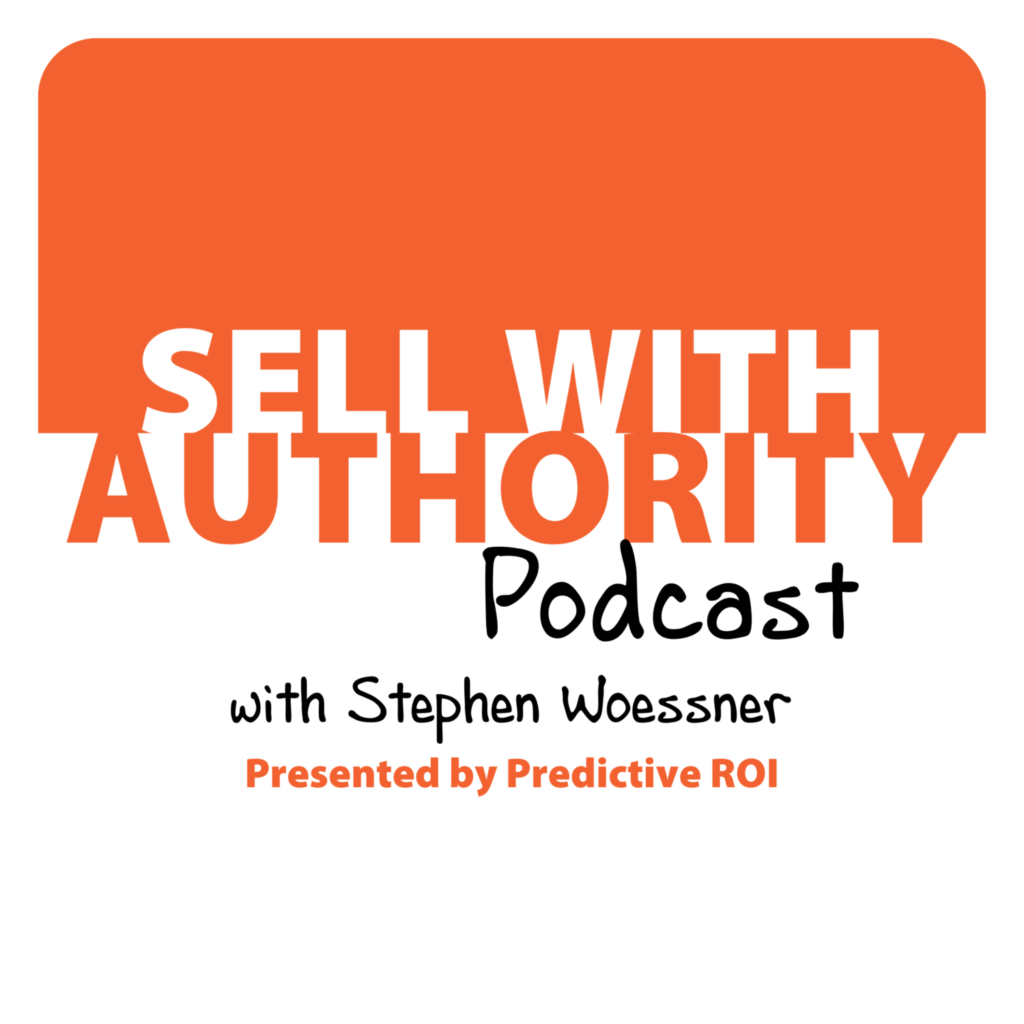 The Sell with Authority Podcast is for agency owners, business coaches, and strategic consultants who are looking to grow a thriving, profitable business that can weather the constant change that seems to be our world's reality.