When was the last time someone promised to move heaven and earth to help you succeed?
It's not an empty promise in Million Dollar Roadmap. We make (and keep) it every single day.
You've built a business, and you've accomplished some great things.
Revenue has grown. 
A team has been built. 
And the world considers you a tried, tested, and proven entrepreneur.  
But secretly, you feel like you've hit a wall. 
Your business growth has stalled, and you can't figure out which strategies or tactics you need RIGHT NOW in order to take your business to the next level. 
You know something needs to shift, but you also don't know where to start. You feel stuck. You feel stretched. And you feel a little dizzy from all the head-spinning. You want to move further, faster — but aren't sure how.
We've been there, too. And in that journey of HARD, we've learned something that we've never forgotten: Building and growing a business isn't supposed to be a solo journey. . . 
You need guides who are willing to roll up their sleeves and carry the heavy pack with you.
When you join us at Predictive ROI, this is exactly what you'll find inside our Million Dollar Roadmap (MDR) program.
If you're ready for a step-by-step plan that's smart, strategic, and sustainable. . .
Welcome to Million Dollar Roadmap (MDR)
"Erik is really, really good at looking at the data and helping us fill our data-driven gap. He also helps us figure things out that would take us forever to do on our own. He's really good at looking at my suite of services and products and helping us pull everything together. He helps me move out of the perfectionistic way and just get the thing done that needs to be done."
Lesli Bitel, LeslieBitel.com
"So many things shifted for me in my work with Erik. It was literally like turning on a revenue spigot."
Sandra Martini, TheMartiniWay.com
"Being able to jump into those weekly calls with Erik and get pointed direction based on my questions opens the floodgates on productivity and results."
Jamie Shibley, TheExpressory.com
Erik would never tell you these things. So let us do the telling for him.
Erik Jensen didn't know it, but his entire life prepared him for his role here as chief strategy officer and co-owner here at Predictive ROI.
As a kid, he grew up off the grid (long before living off the grid was cool).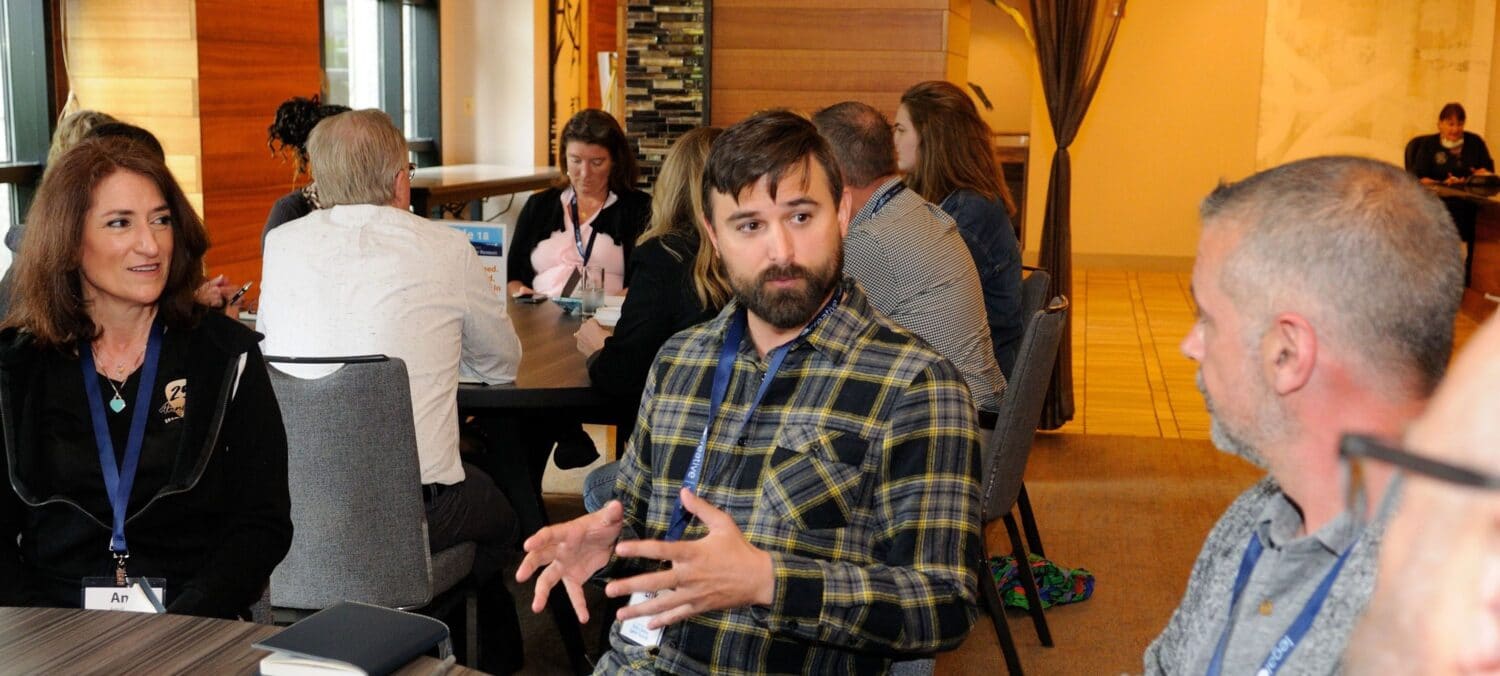 No running water. No electricity. Just Erik and his family living in a small cabin. He learned a lot about life during those cold Minnesota winters, and he learned even more about the importance of smart thinking and smarter strategy. 
When he got older, Erik traveled the country as a professional juggler. He was so good at it that he thought he might never stop, but Minnesota lured him back home, and today, he lives in Utah with his wife and son (thankfully, very much ON the grid). 
The first time Stephen ever uttered the words "Holy Bananas" was when he saw Erik's strategy work as a college student. It was Holy Bananas at first sight, and Stephen knew that if he was going to grow his own business, he had to have Erik on his team. 
That was 2009, and ever since then, Erik has been a master at juggling all the aspects of business growth, helping business owners get off the grid so they can build and scale in smart, strategic, and sustainable ways.  
Every day, Erik worked one-on-one with agency owners, business coaches, and strategic consultants, celebrating big wins along the way — like the client who 4x'd their business growth (and is still growing), the agency owner who built critical partnerships with industry-leading thought leaders, the business owner who doubled their ROI, and all the clients who learned to scale through the power of monthly recurring revenue. 
What will you find inside Million Dollar Roadmap?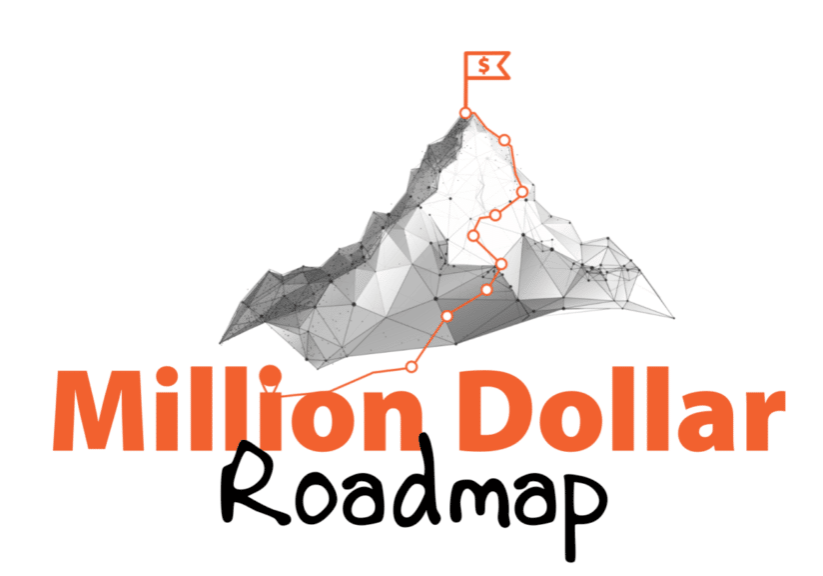 Build Your Roadmap!
We'll help you build your own Million Dollar Roadmap and introduce you to the 3 critical markers you'll need in order to reach your Million Dollar goal.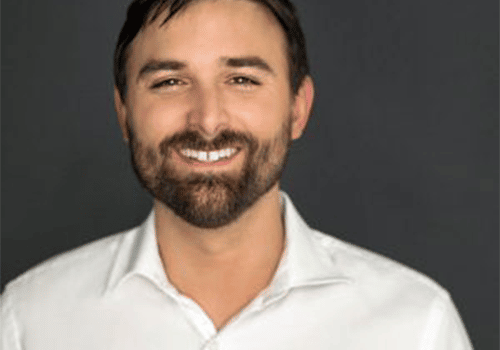 One-on-One Coaching
Get exclusive, one-on-one strategic coaching sessions with Erik Jensen, Predictive ROI's chief strategy office and co-owner. Invite anyone on your team to join these sessions (so you can delegate tasks immediately and optimize every second of your time).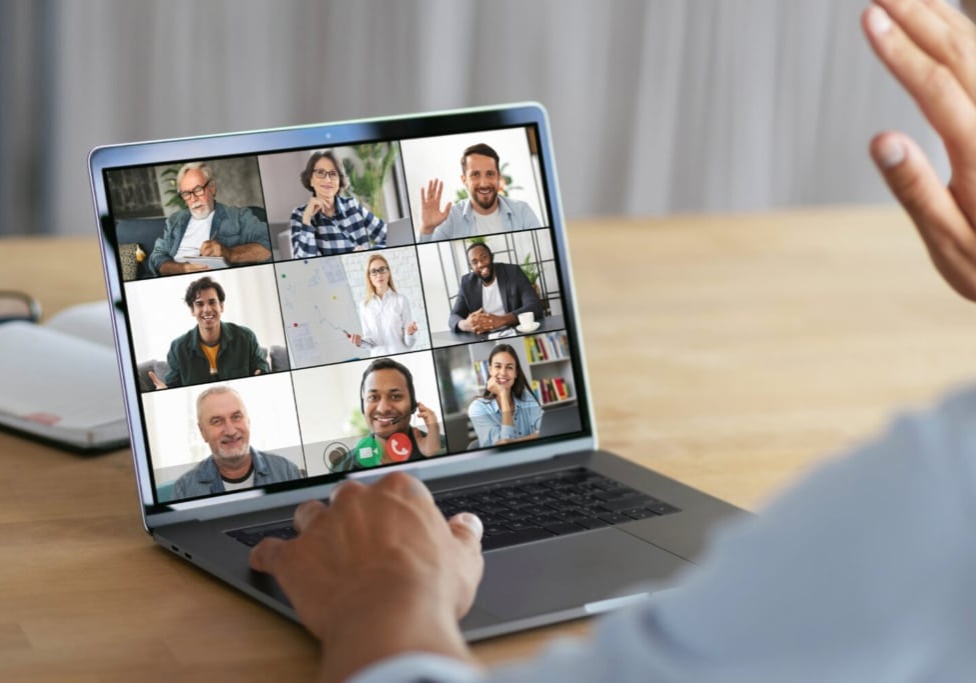 Weekly Group Coaching
You and your team are welcome to join our private group coaching sessions every Tuesday. Erik leads and facilitates each session. You'll get 60-minutes of Q&A, strategy, insights, and how-to details — so you can implement your MDR further, faster!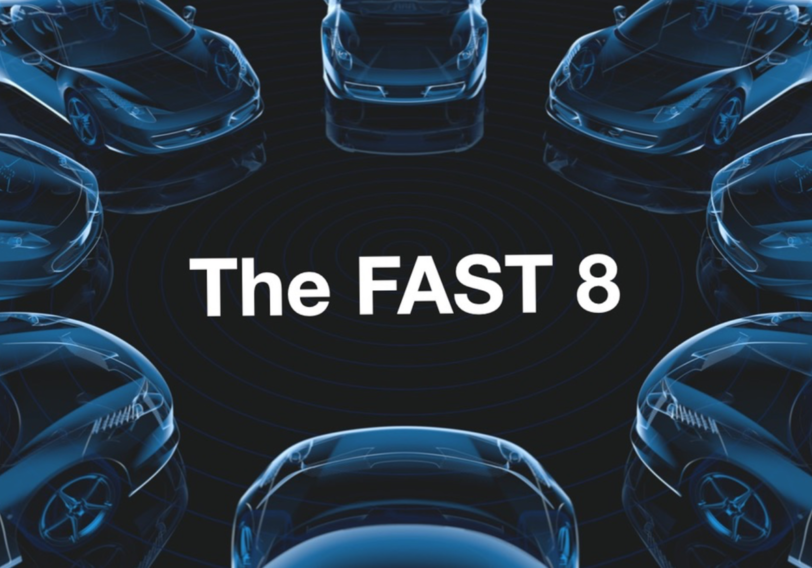 The FAST 8 = FAST WINS!
When you use THE FAST 8, you'll generate more leads in weeks — not days. You'll also learn how to grow your audience, nurture your leads, increase your sales, and buckle down to conquer any obstacle on your path to a million.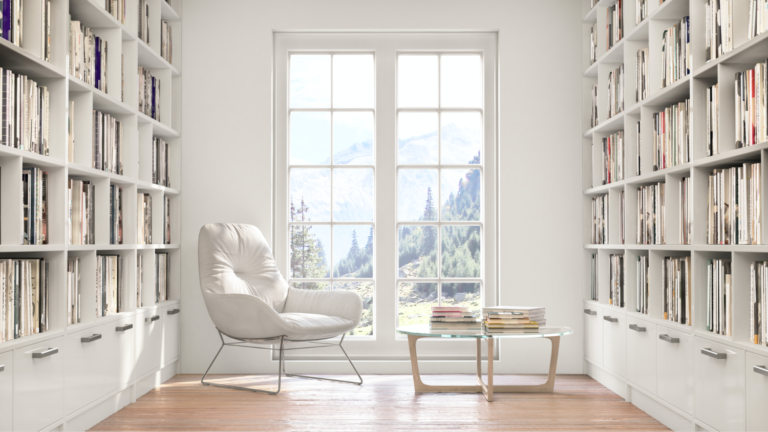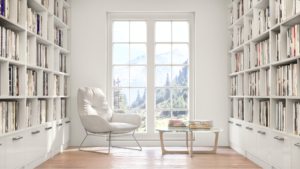 Full Training Library
As an MDR member — you and your team will have access to our full library of recorded trainings within our platform, AuthoritySalesMachine.com. Every training session, module, workbook, guide, transcript, downloadable audio, and handout are inside the library. We promise — you won't miss a thing.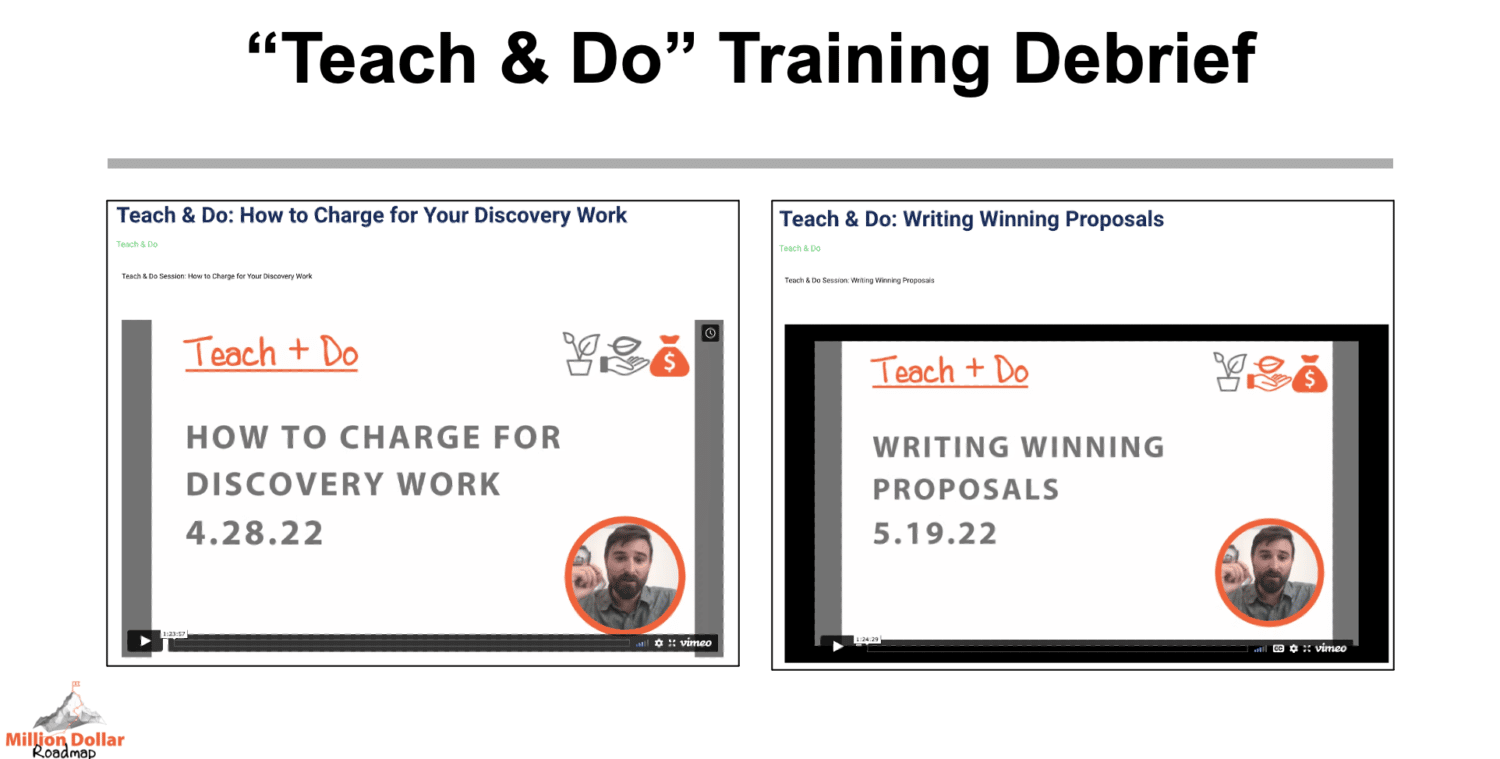 "Teach & Do" Trainings
At least once a month, Erik and Stephen (along with special guest experts) teach a 90-minute "Teach & Do" session on Zoom. We'll show you how to tackle one key area on your MILLION DOLLAR ROADMAP — and then — help you and your team get real work done during the session!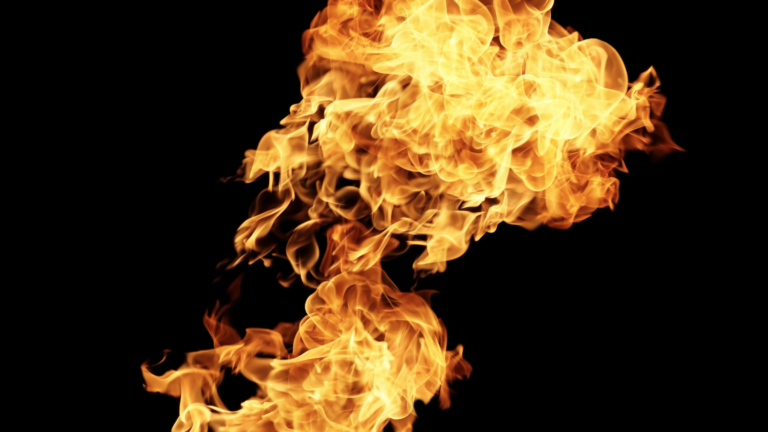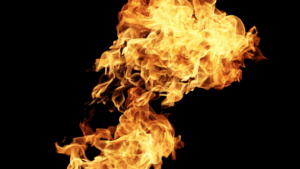 2-day Intensives
For two consecutive mornings in July and November, you'll be invited to join us as we teach the hottest, most successful, and effective strategies for filling your sales pipeline with right-fit clients that we've been testing in the "Predictive ROI Lab."
"What I loved most is that Stephen and Erik are in the trenches with you."
"I've been reviewing membership programs for close to 20 years, and Million Dollar Roadmap is hands down the best I've ever been a part of.
What I loved most is that Stephen and Erik are in the trenches with you.
They have a business. They're doing the work, enjoying the successes, going through the failures. They're also walking that path with you and a little bit ahead of you, so you know what's coming and what's not.
You can also invite your team to participate in any of the training, full access to the platform, and I love to have my team on one of the trainings and shoot them on a private chat and say "add that to your list."
Another part of Million Dollar Roadmap is the community. We're all biz owners. We all get it and all come from a variety of different agencies, but what's amazing is that we cross refer to each other. If you do something I don't, I'll send someone your way."
Sandra Martini
The Martini Way
Million Dollar Roadmap is perfect for you if. . .
Million Dollar Roadmap is not the right program for you if. . .
This is a membership that guarantees results.
We're not experts telling you what to do. We're guides who are doing it with you. 
No blind formulas. No one-size-fits-all advice. No quick, short-lasting fixes. 
Just relentless help and proven strategies to help you succeed.*
*If you don't love Million Dollar Roadmap after 90-days, you'll get your money back. No questions asked.
Simplify business growth. Make the smart moves. Own your authority.

"Million Dollar Roadmap is a combination of long-form, deep dive, how-to-do-this kind of stuff. You get tons of resources to dip in, get what you need and get out. Erik and Stephen are transparent with everything – all the recordings, all the special trainings, everything is always updated. There's always something more to learn."
Susan Baier
Audience Audit
"I swear to you. I make more money every time I talk to you guys. The momentum shift we've seen as a result of working together is incredible. Our business doubled last year, and we're on track to double again this year. Hands down, best decision I ever made."
Jamie Shibley
The Expressory
"The big surprise for me was the group calls. I'm not usually a fan of group things, but in Million Dollar Roadmap, I learned something every time I was on a call. It was so nice to be with business owners who were doing the same thing I was doing and getting their feedback. Million Dollar Roadmap gave me a path to follow and the validation I needed to know I was on the right path."
Leslie Perino
EW Bullock
Million Dollar Roadmap FAQs
Everyone's path to success looks different. 
Let us help you build yours.
Get all the smarts, strategies, and community you need to generate fast, reliable, and sustainable monthly recurring revenue.